Good morning friends! I hope you are all doing well, I'm so excited to be releasing my Vintage Glory Quilt Pattern today!
I made a mini of this truck and flag a few years ago and have been meaning to make a full size quilt for a while now.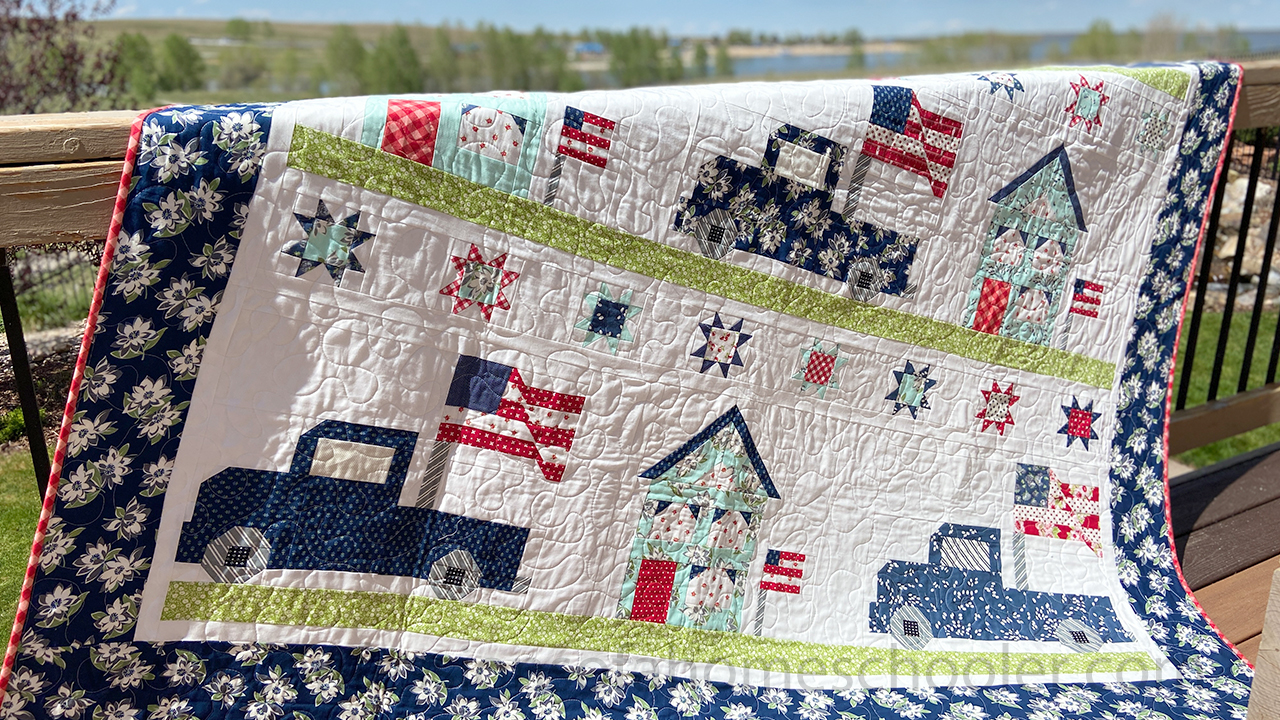 This quilt finishes at 76″ x 76″ and is the perfect size for a throw blanket for your couch or a smaller bed.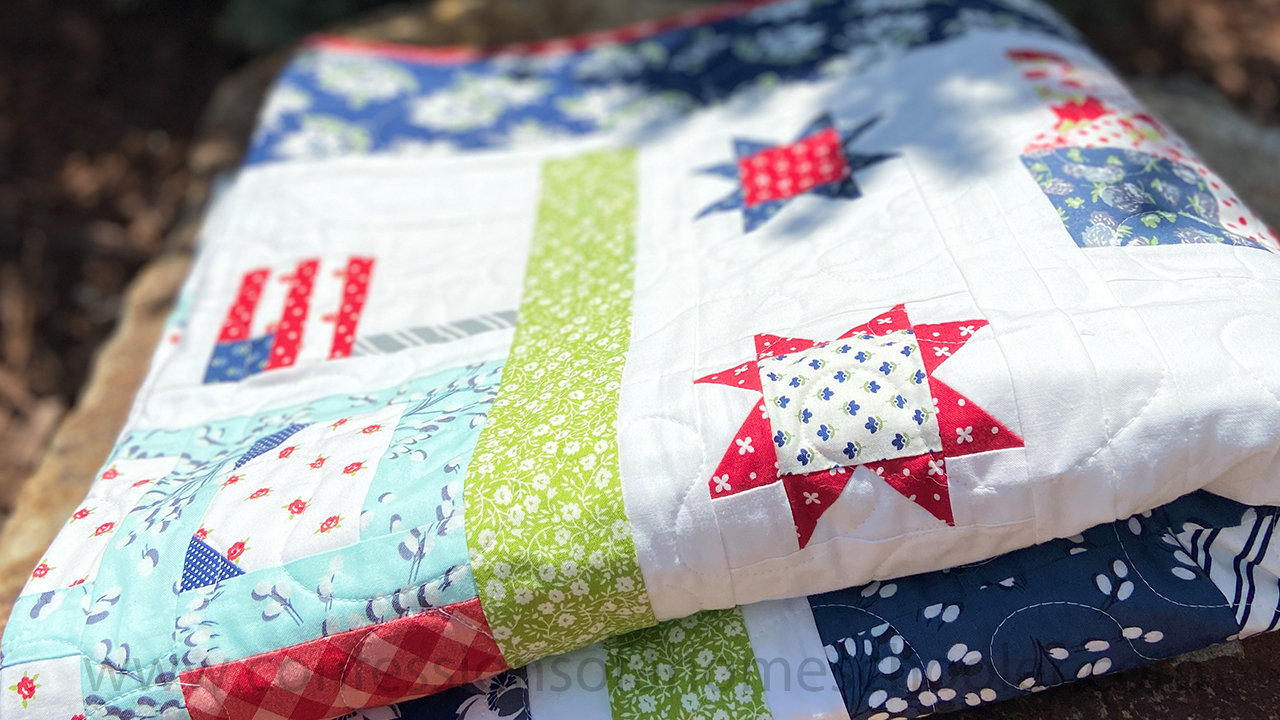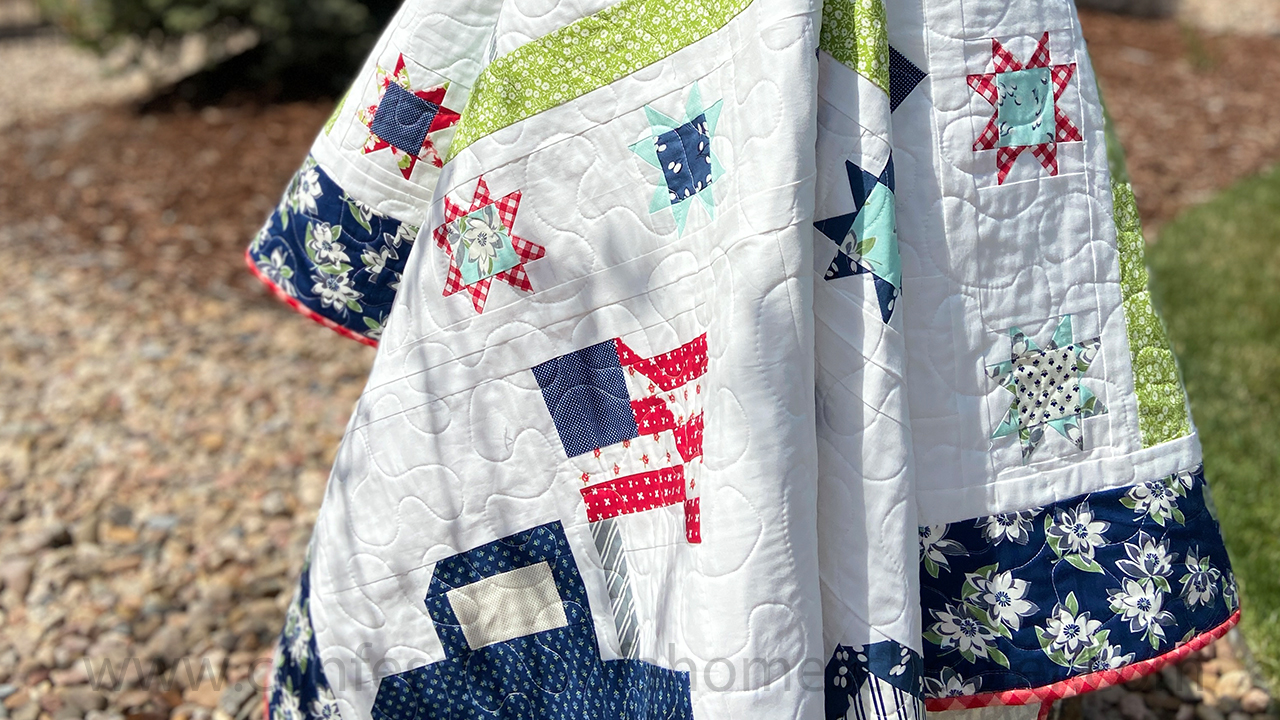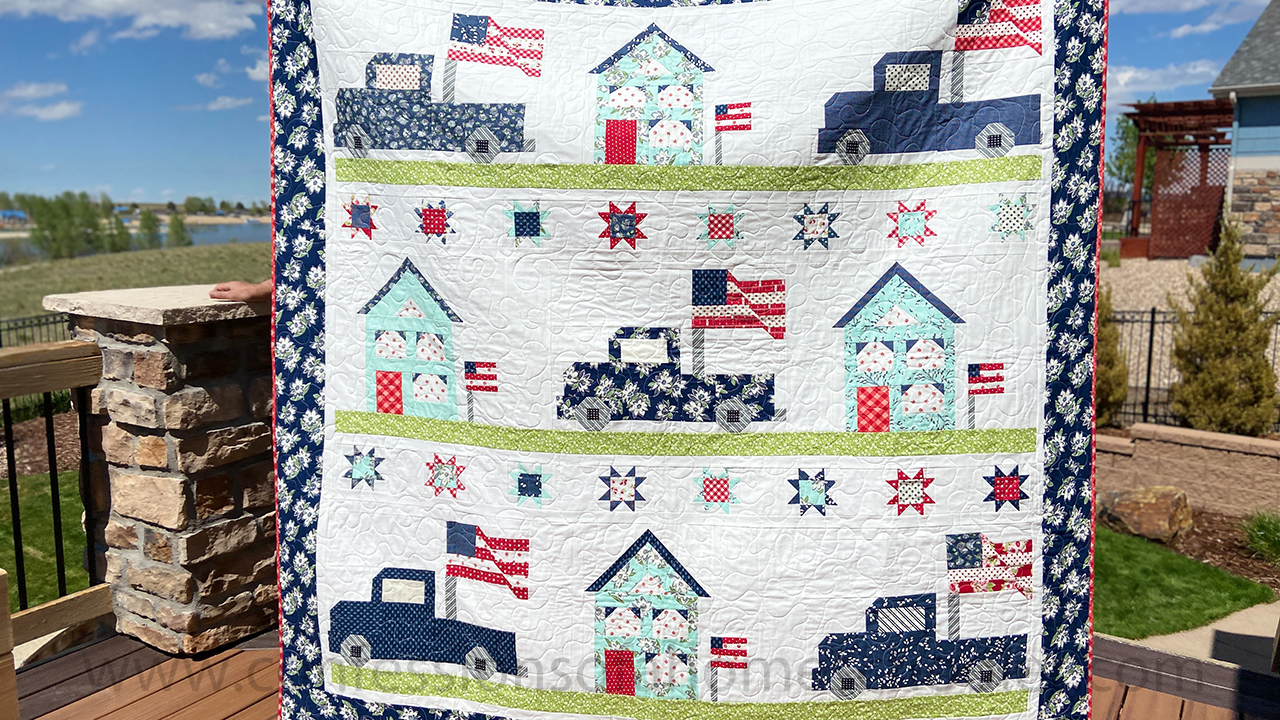 This traditionally pieced quilt is super fun and relatively easy to make. I think it's beginner-intermediate friendly, so as long as you're familiar with sewing a straight line and a diagonal line you should be good to go! There are some smaller pieces, but nothing too difficult in my opinion.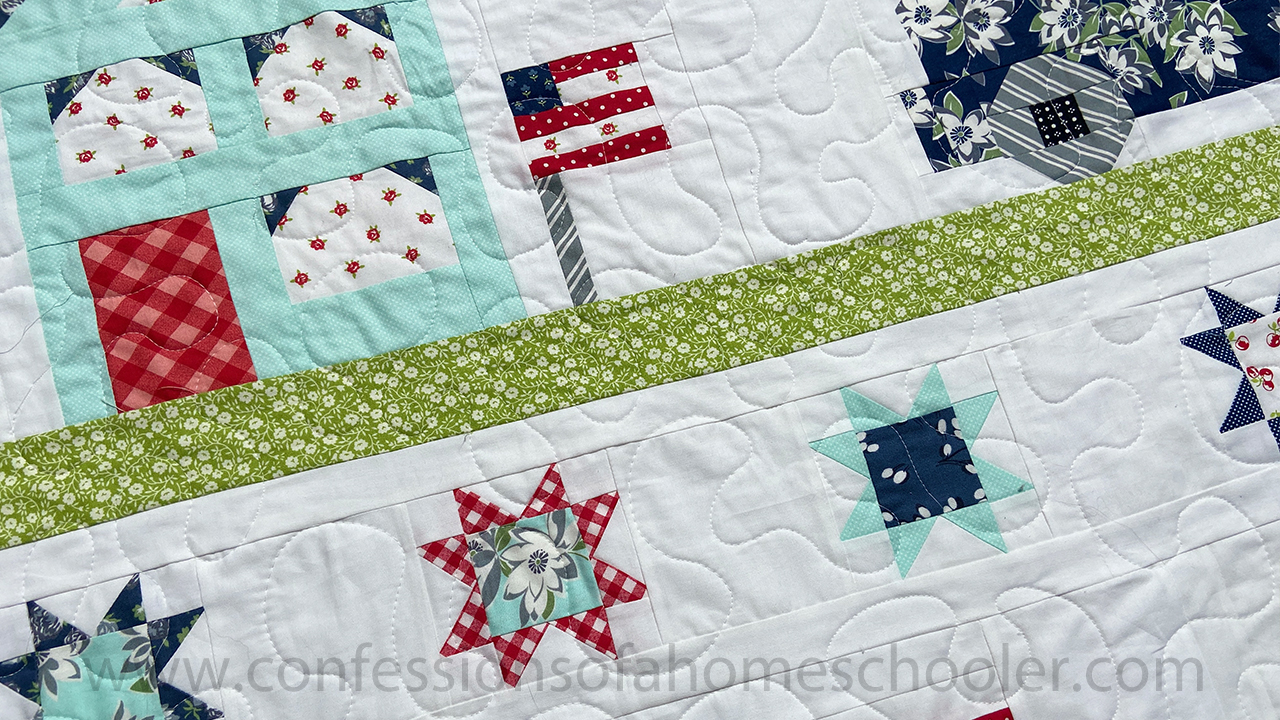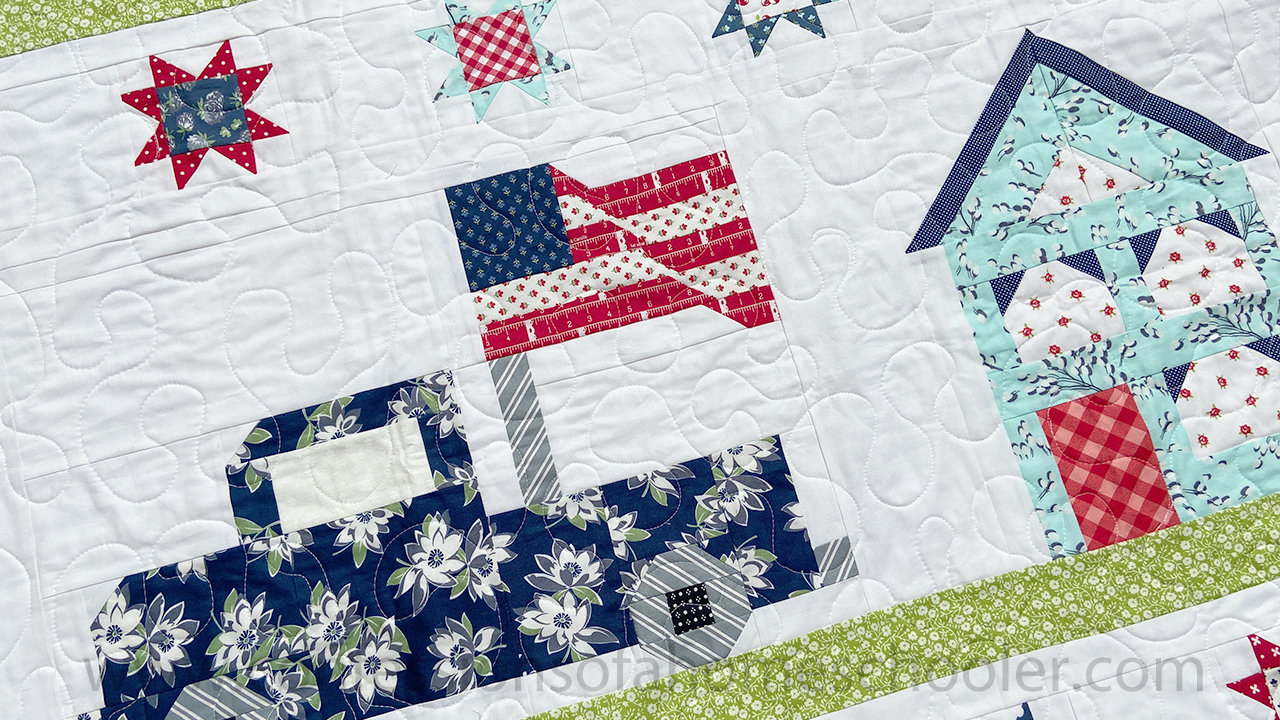 For my quilt I used the new Bonnie and Camille line called At Home along with a few prints from my stash as well. For the backside I used an older line from Bonnie and Camille called B&C Basics.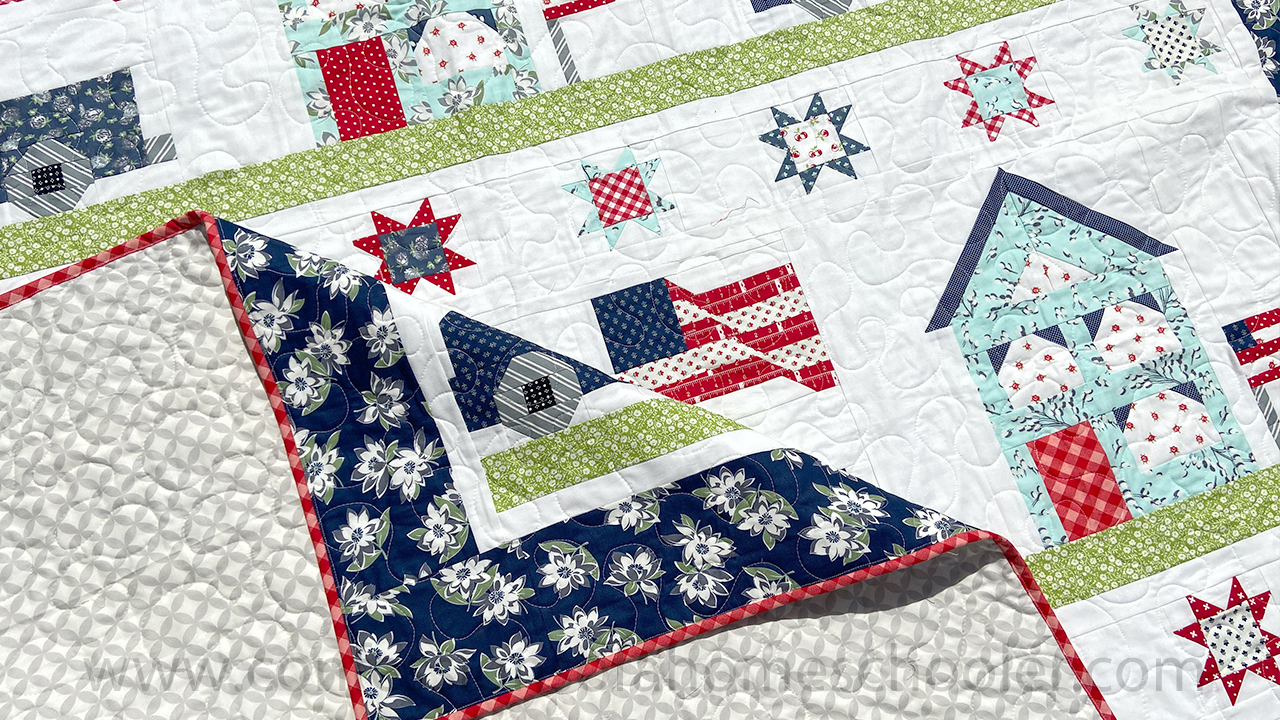 And for the binding I chose an older red gingham print from their Vintage Picnic line.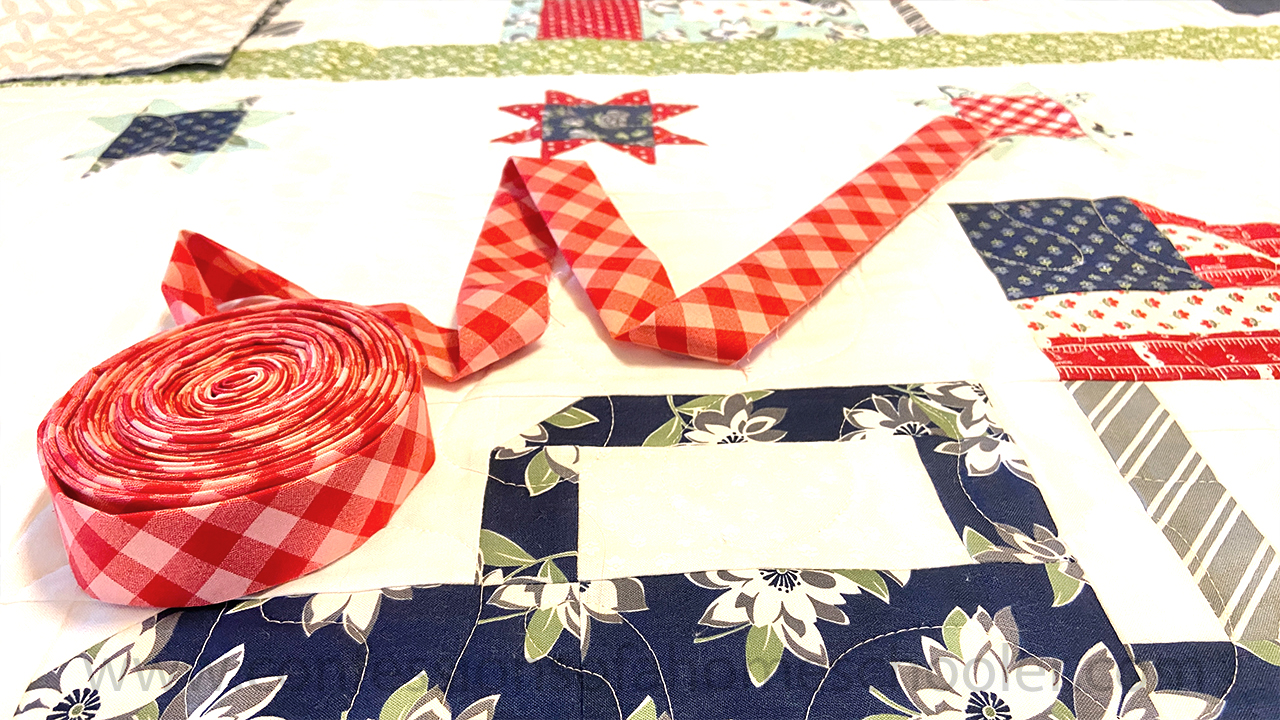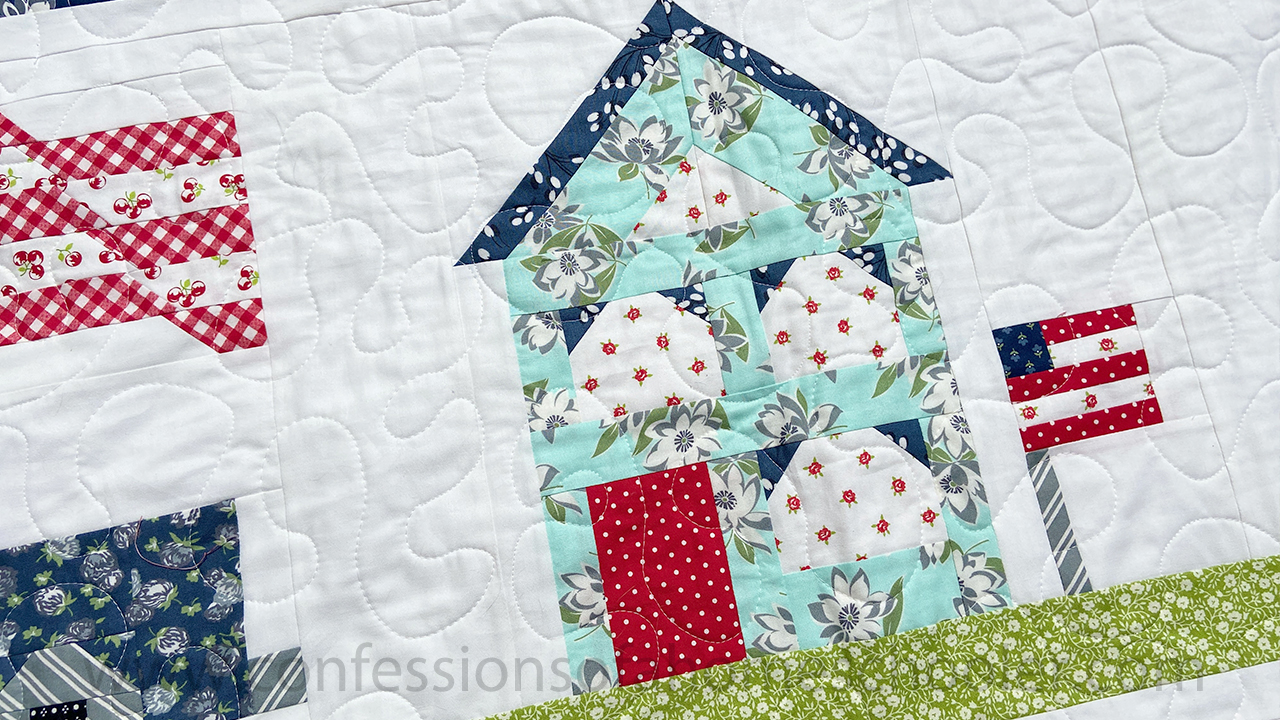 I don't know why, but red, white, and blue quilts are one of my favorites and this is the perfect time of the year to pull them out!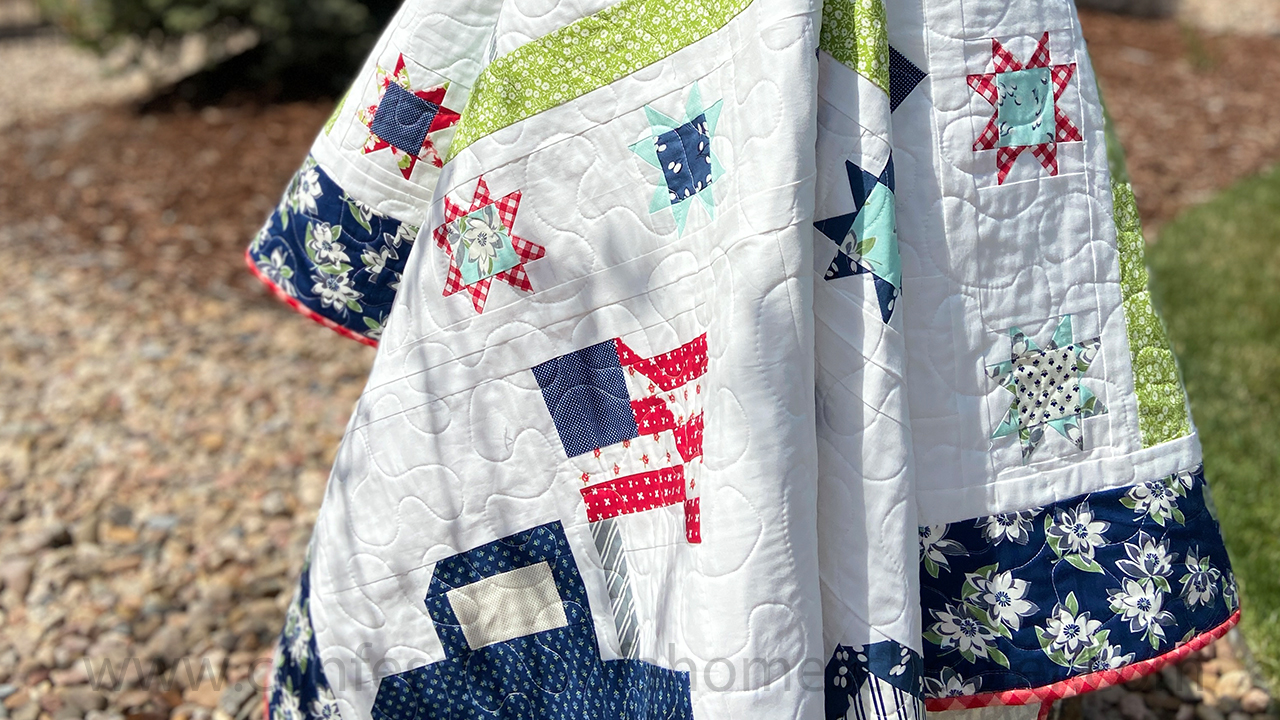 I hope you enjoy this one as much as I enjoyed making it! Now, excuse me while I head out to sit on the porch with my Vintage Glory quilt and a nice glass of iced tea.
Get the VINTAGE GLORY quilt pattern here! And if you're interested in a fabric kit to make this, check out Catching Stitches she has a few Vintage Glory kits available!