Hello friends! We're knee deep into our 11th grade homeschool year and today I'm sharing my thoughts on our curriculum choices, what we love and what we don't!
Overall we're happy with our choices for 11th grade this year but we have had a few things that aren't working for us. For two of my other kids we've used the Janice Campbell literature units and they did great with them. But for my son it's not working as well. I honestly think he just needs something a little more structured. He's doing "okay" with it, and so I'm not planning to swap it out, but I do have to have to stay on top of him a little more with it. Even though it's a bit challenging for him to stay on track, I do think it's beneficial for him to learn time management skills and so we're sticking with it. I also think he could use a little more direction as far as the writing styles go. So for next year we'll most likely go back to an IEW unit where he's getting a little more instruction. There are samples and instructions in the Janice Campbell units, but it's just not quite enough to get him to where I would like to see his writing.
The other thing that we did decide to try at the beginning of the year was BJU English/Grammar. It was kind of a last minute decision and it was something that I wanted to do since he was in high school. I really like other BJU distance online units, so I thought the English would be great. And I think for another student it is probably fine, but unfortunately he was struggling with it and it wasn't working out for him. So after about two months in we switched back to IEW Fix it! Grammar Book 6 for him and we're both quite happy with that choice. The IEW lessons make logical sense to him and he does well with it. Apparently I need to take my own advice and not try to fix something that isn't broken! LOL!
Other than that he's doing great with everything else we've chosen for him this year. I hope to have him moving into dual enrollment classes next year like we did with our older daughter, so I want to make sure he's on track and ready for those.
Our 2020-2021 11th Grade Curriculum: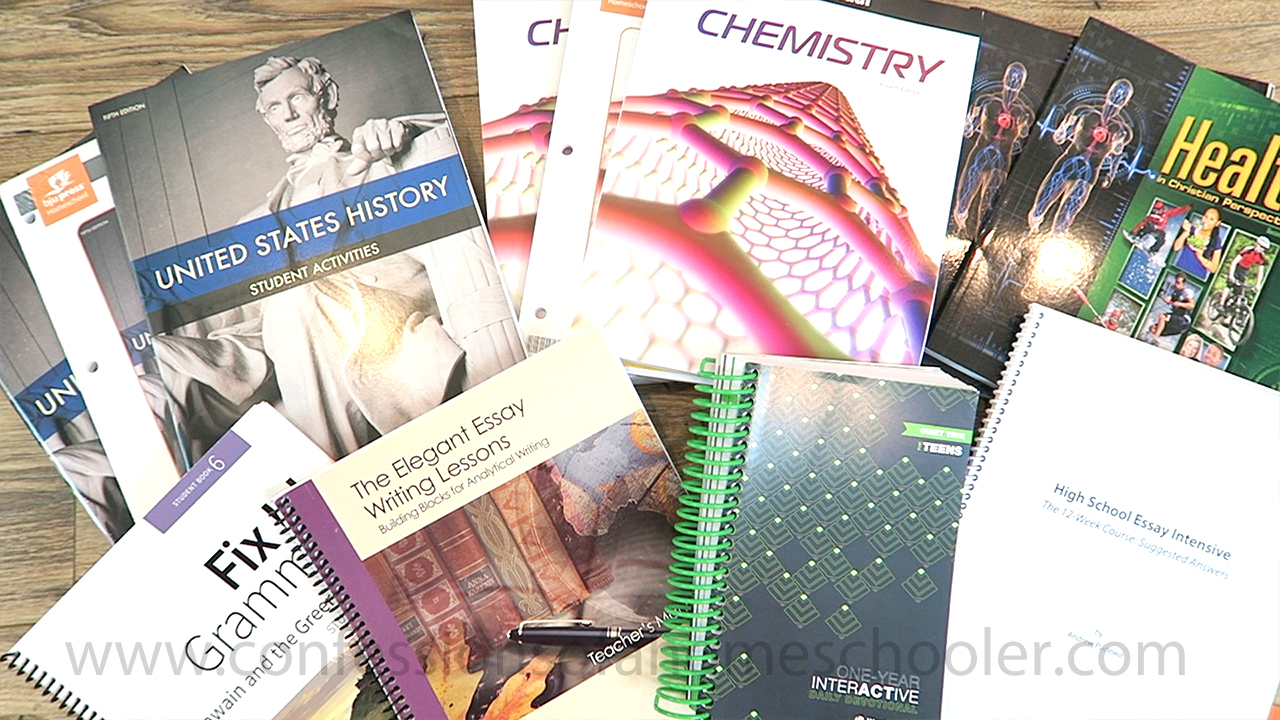 Click below to see what our 11th Grade Daily Schedule looks like!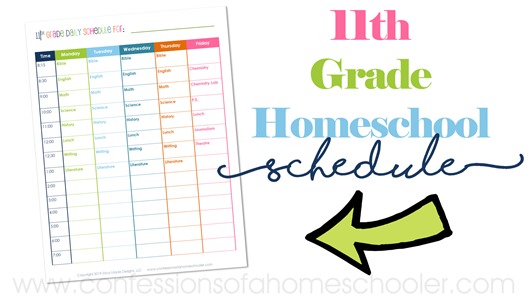 Download a copy:
Check out more 11th Grade Help below!