Hi friends! I thought a 2021 project recap would be fun, and you all agreed, so today we are going through all of my 2021 finished projects! I have quilting, English paper piecing, cross-stitch, handspun yarn, and more!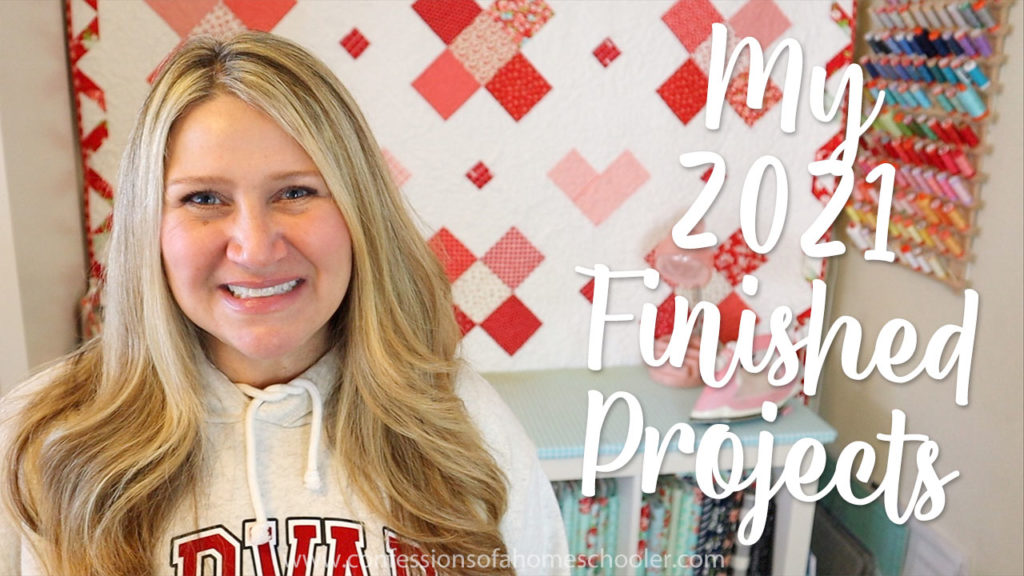 So grab a cup of tea, get cozy, and let's dive right in!
Watch my 2021 Crafty Project Recap here!
Small Projects & Bags
Handspun Yarn
Knitting
Quilting
Cross Stitch
Quilting eCourses now available!