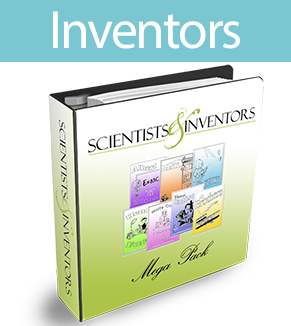 Welcome to my new series of unit studies! This series is all about famous Scientists & Inventors! As usual, each study includes fun hands-on activities to go along with the unit to help students remember what they've learned, and also provide them with a fun reference too to review and recall each person they've learned about.
Each of my scientist & inventor unit studies contains educational lessons, activities, and a fun lap book that your students will work on as they progress through the study. The lessons also include book reports, vocabulary, character traits of these important figures, and critical thinking skills. I currently have 7 studies in this series. These studies are geared towards grades Kindergarten-4th, but can probably be adapted for older students as well.
–> Click here to get the Scientist & Inventors Mega Pack! <–
---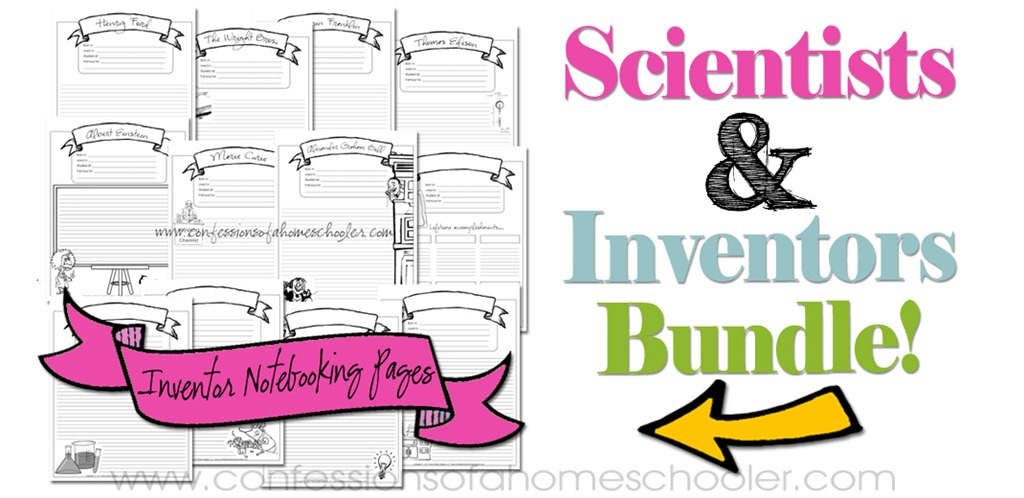 The Scientist & Inventor Notebooking Pages Bundle includes:
8 blank inventor and scientist fact sheets
7 individual scientist pages including: Alexander Graham Bell, Marie Curie, Thomas Edison, Albert Einstein, Henry Ford, Benjamin Franklin, and The Wright Brothers.
Blank notes template to use for any journaling or note taking as needed.
---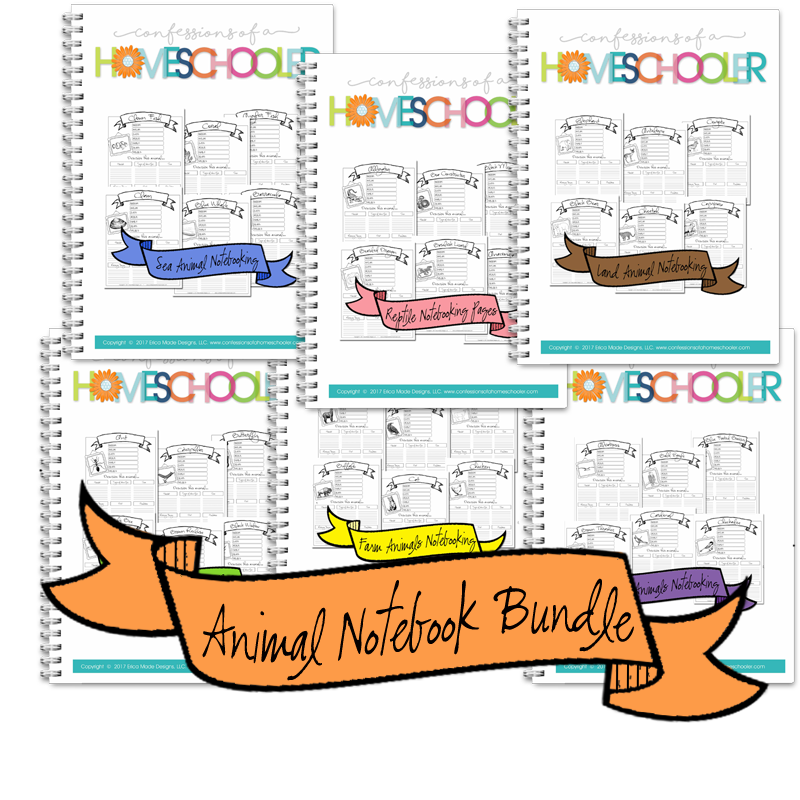 The Animals Notebooking Pages are a great way to add hands-on activities to any animal study! The units include
Air Animals, Farm Animal, Insects, Land Animals, Reptiles, and Sea Animals
What's included in the bundle? 
There are a variety of different animal-specific notebooking pages included in this bundle along with some blank pages making this bundle customizable for use with any animal study of your choice! The blank pages can also be used with my Expedition Earth and Road Trip animal studies, though the individual animal pages included aren't specific to those units.
---
FREE PRINTABLES: