Holy Cow! Can anyone tell me where 2011 went? The last thing I remember was sometime in August when school started…after that everything is a blurr….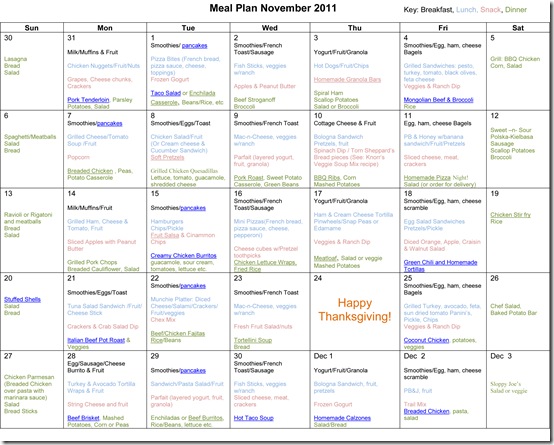 Well, apparently it's time for the November Monthly Meal Plan, and I have to say I love doing winter menus! Yummy-warm-comfort food is right up my alley, and with the weather we've been having I'm all about soups and crock pots!
Click below to see what's on the menu for November 2011!
Bon Appétit!