Hi everyone! I hope you are all having a wonderful fall day today! We're hanging out at home enjoying some family time, football, snacks, and some good old relaxation!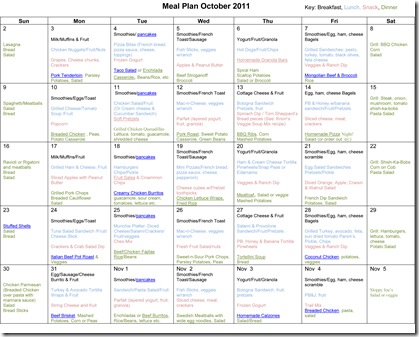 Anyway, I just realized it was October 2nd already and I hadn't posted my Monthly Meal plan yet, so in order to get back to my family I'm keeping this short and sweet!
Download the October 2011 Monthly Meal Plan:
Enjoy!