Hi everyone! One of my readers asked if I could make her some subject cards that went with my Chore Chart cards and I thought I would share them with all of you as well!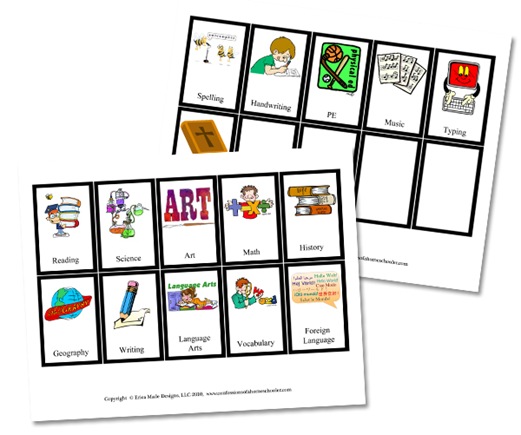 They can be used with your workboxes, or along with your chore chart.
Subjects included:
Bible
Reading
Science
Art
Math
History
Geography
Writing
Language Arts
Vocabulary
Foreign Language
Spelling
Handwriting
PE
Music
Typing
Blank Cards
Other downloads that match these cards:
Hope these can help some of you out!
Not sure what workboxes are? Click here to see how our system is set up: Our Workboxes