Hello! Today I'm sharing Tinker Bell's 3rd grade homeschool schedule with you. Tinker Bell turned 9 in February and is doing great this year.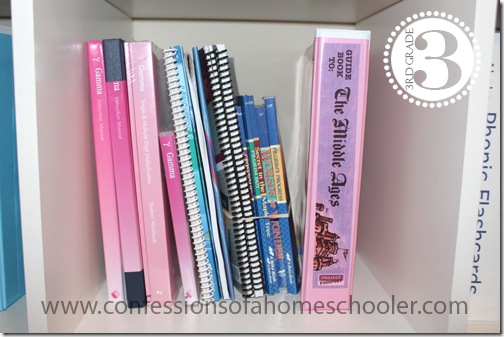 Here is a sample of her schedule. She often works through her assignments faster than what I scheduled. But I don't want to over-fill her day, so I still spread it out like this so that she has plenty of time.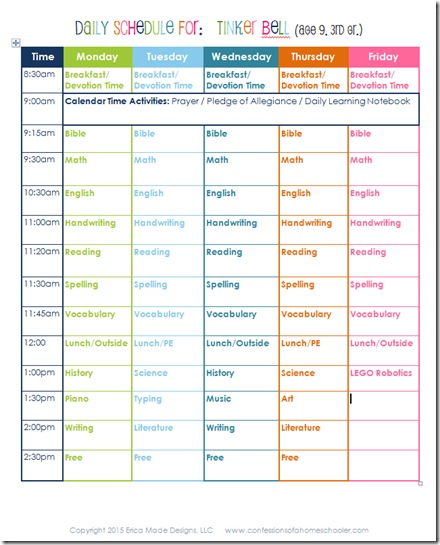 Download a copy:
Here is our basic 3rd Grade Schedule:
8:30am – Breakfast / Family Devotions
9:00am – Daily Learning Notebook
9:15am – Bible
9:30am – Math
10:30am – English
11:00am – Handwriting
11:20am – Reading
11:30am – Spelling
11:45am – Vocabulary
12:00 – Lunch/PE
1:00pm – History / Science
1:30pm – Typing/Music/Art/Piano (1x per week)
2:00pm – Writing / Literature (2x per week)
4:00pm – Swimming & Inline Hockey…Yes, she plays hockey and she's great at it! Mama was a little nervous, but this girl can hold her own!
Here are our curriculum choices for 3rd grade this year.
Extra-Curricular Activities:

If you've missed my previous posts for our other grades this year, you can see my 'Daily Homeschool Schedule' series here.
Happy Homeschooling!