Hi friends! I have a fun giveaway for you guys today. The kind folks at Bananagrams, Inc. sent me one of their newer games to check out. It's called My First Bananagrams, and it's great for younger kiddos who are working on learning phonics sounds and beginning spelling.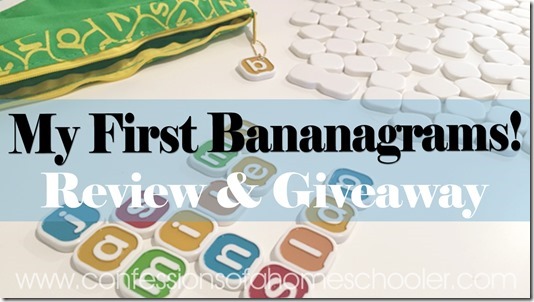 The game features lower case letters which is nice, and the tiles are individual as well as combined using common consonant and vowel blends to help students learn them as well.
My 2nd grader is having a blast playing this game, and though I gave it to her as one of her school assignments for the day, she's been pulling it out just for fun quite a bit ever since.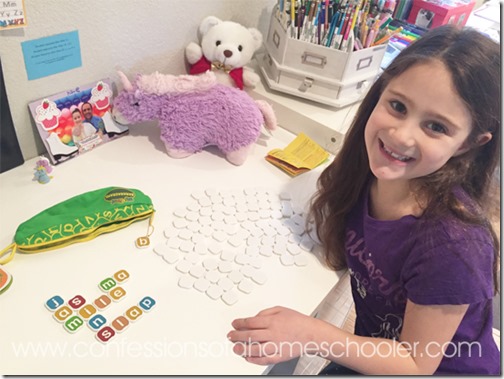 The game itself is geared towards word building using individual and combo-letter tiles to help students create fun words in game format. The game includes 80 single letter tiles and 13 combo-letter tiles as well as instructions.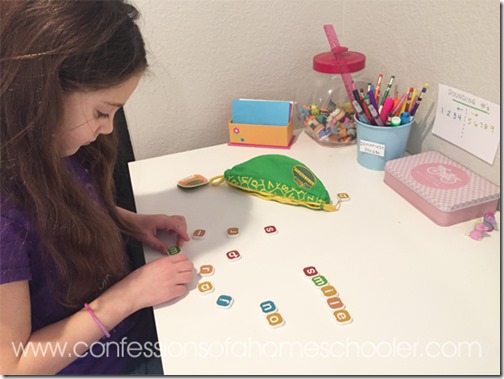 We've played both by the instructions, as well as using the tiles jut to create words as well. My 2nd grader is loving it, but she does have a hard time figuring out how to make words going both directions, so when there are tiles next to other tiles in separate word.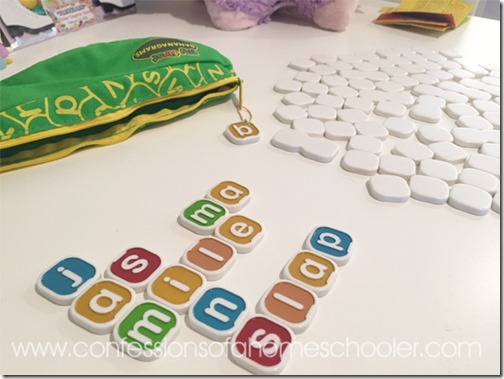 My First Bananagrams also has a free download page where you can download a variety of printables to go along with the tiles which is adds to the fun.
So far we are really enjoying this game, and I my daughter loves the challenge of making words. We've also added a timer to see how many she can make in a certain amount of time which she loves.
–>> Get My First Bananagrams here! <–
Win it!
Fill out the rafflecopter below to win a copy of this fun game for your kiddos!