Welcome to Florida, a.k.a. "The Sunshine State"! We had a great time on Road Trip USA and I'm excited to share our activities with you!
You know we start off by locating our state.
What you don't know is the Teeny Tot has taken it upon herself to take over as "teacher" and make sure that people are finding the states correctly on our map. Notice how serious she is, I know you can't hear her, but she's say "And here's Fowida…". Then she went on to point out several other states by their color, getting angry at anyone who tried to correct her. Yikes.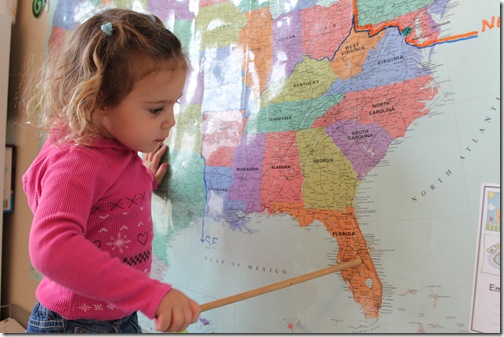 Here are some of the things we learned about this week:
We started off by reading some of our Florida state facts and working on our coloring page.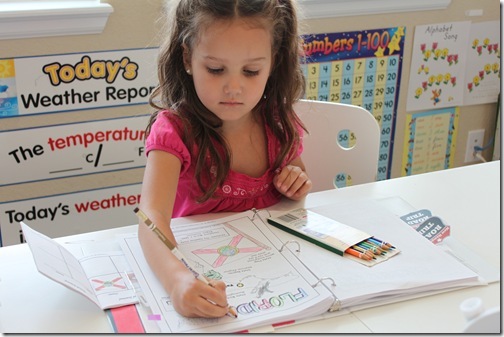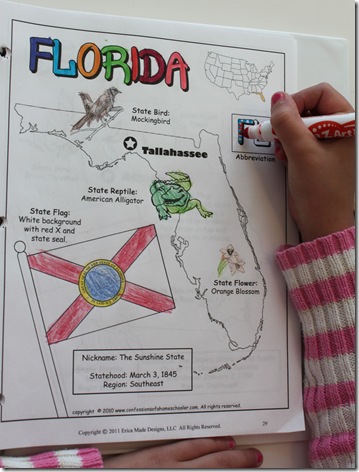 Here's my white board for Florida. Each week I put up the main facts for each state so we can review them quickly before each lesson.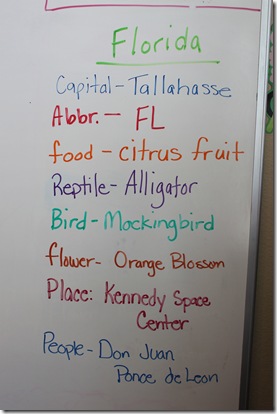 Awhile back I signed up for the Highlights Book Club: Which Way USA. Each month they send us a couple states. They are fun map folded like brochures, and a magazine with activities for each state. They're actually really fun, and the kids have loved looking through them! Below you can see the map side: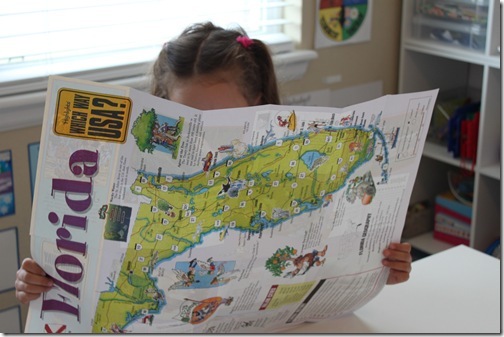 And here is the opposite side, it has fun facts for each state.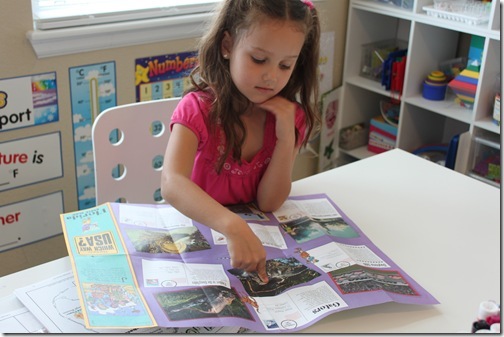 Of course we added our state animals to our Animal Classification wall.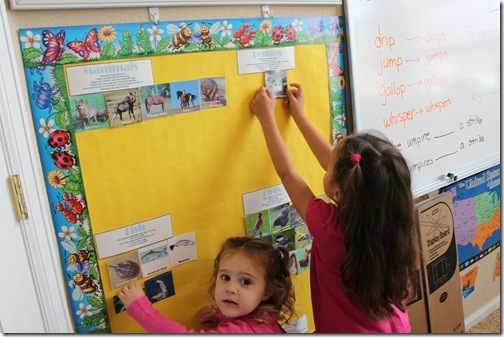 We also put up our state on our bulletin wall. It's a quick way to review our states and capitals.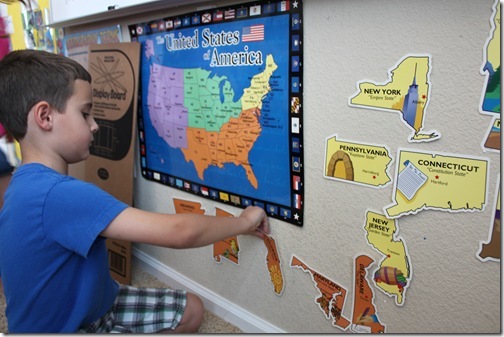 We also add our state to the Trend USA Wall Poster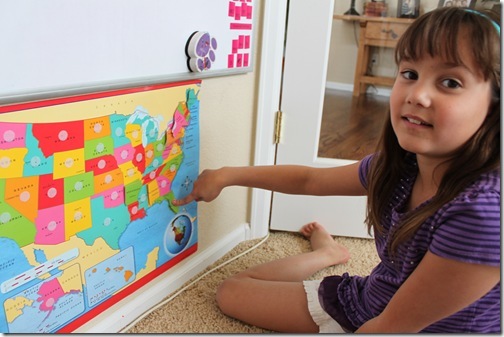 We always add our flag to our Travel Log at the end of each state to signify that we've visited and learned about it!
One of our favorite activities is using the map coordinates to locate the state capital. I'm not sure why this is a hit, but everyone has to have a chance or there's trouble!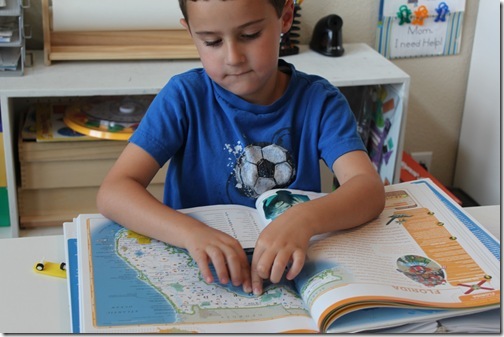 We finished off our study by learning about Kennedy Space Center, and making a fun rocket craft.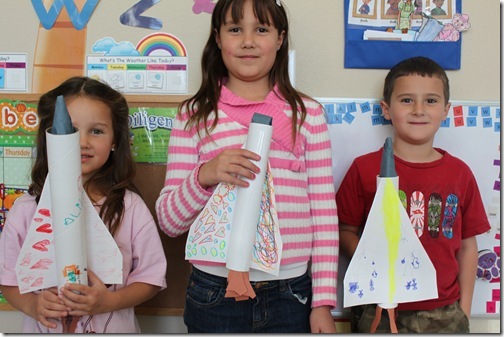 Then Turbo went up to his room and came out about 30 minutes later with a Kennedy Space Center Replica: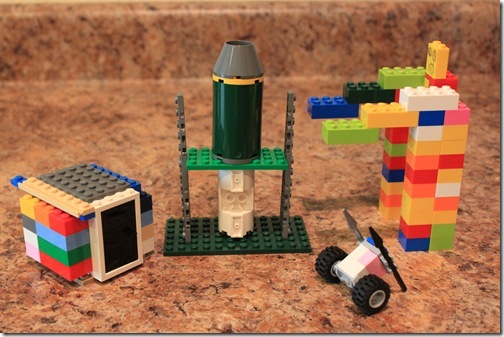 Then he took it apart to show me there was a little guy in the rocket ship. I love Legos.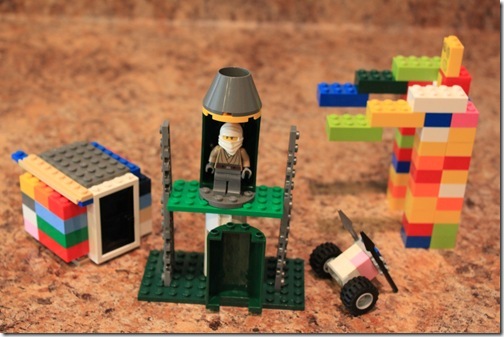 And that wraps up our Florida study! If you'd like to come along with us on our Road Trip USA journey, click the image below to learn more!