Hi everyone! I'm back this week with my new Teeny Tot Tuesday post! Okay, I know it's officially Wednesday, but I was so excited about my World's Greatest Composers study that I couldn't wait to release it!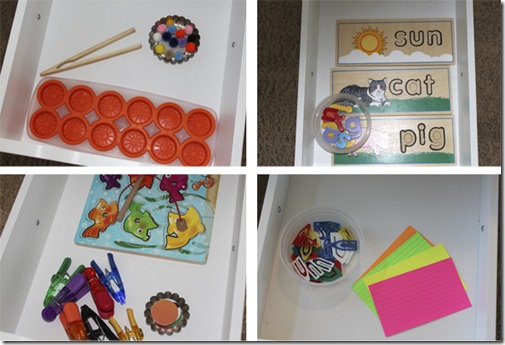 Here are some of the games she did this week:
Pom-pom transferring activity
Wooden Fish Puzzle (I couldn't find the exact one, but this is close)
Color disks and clothes-pin matching game
3×5 colored index cards with plastic paper clips
Each week I've been trying to give her some new fun activities to not only keep her busy, but also let her work on some skills in the process!
One of her favorite activities is cutting. Since I was in a hurry to fill her boxes, I just stuck some paper strips in the box with a pair of scissors. She's perfectly happy to sit and cut little squares over and over!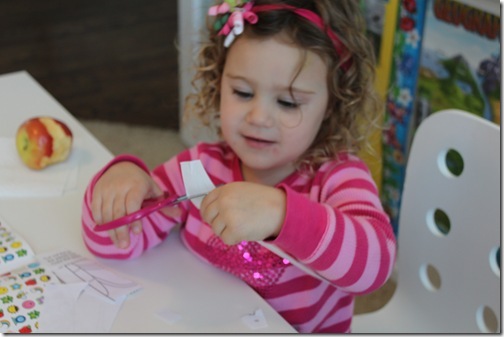 I wanted to find something new to work on for fine-motor skills. The other day I was at the store, and found some plastic paper clips. I grabbed some colorful 3×5 index cards and let her have at it. She had a hard time getting them on at first, but got the hang of it eventually. I think you can sense the seriousness on her face.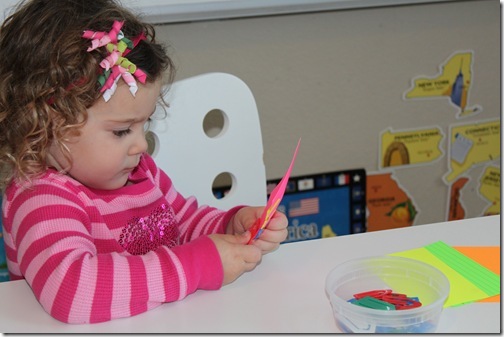 She had a great time with our Melissa & Doug See & Spell. I knew it would be hard for her to find letters if I included them all, so I just picked out the letters she needed for her cards so she wouldn't get frustrated.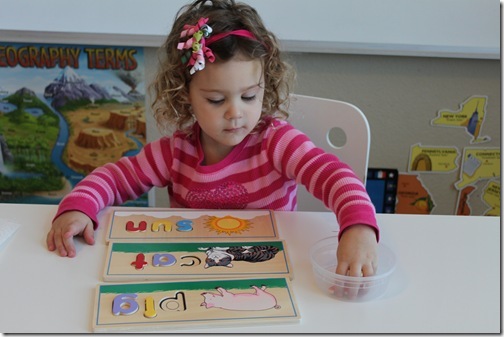 I love these Fisher-Price Trio building blocks. They're really easy for little guys to build with, and the top of the box can be used as a building base.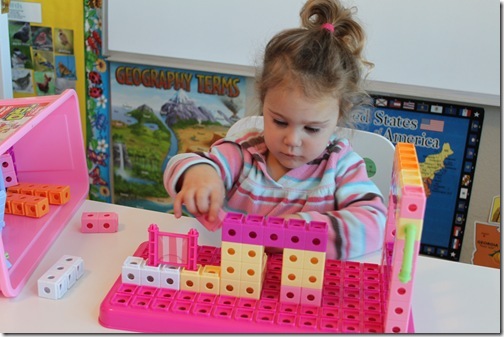 Okay, so I know it's not Thanksgiving or Christmas anymore, but the Teeny Tot went and got the Turkey buttoning activity out for herself. She must like this type of thing because the next day she got out the Christmas Tree buttoning game my mom made for her.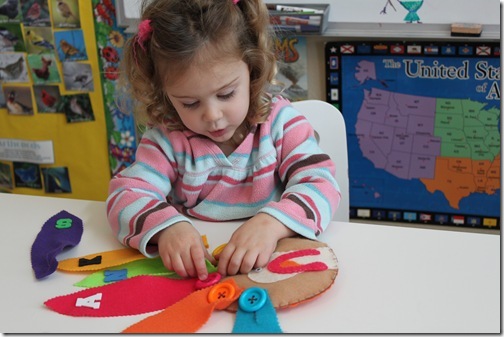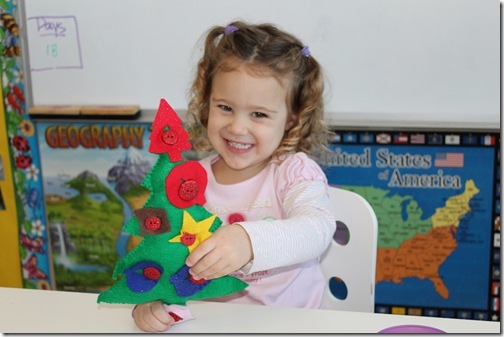 I also had her work on some color puzzles I made a few years back this week too.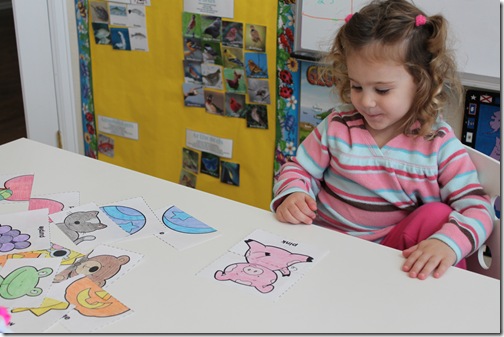 Have some Teeny Tot activities to share? Make sure to comment below, I'd love to see what you all are doing!