Hi and welcome to our Road Trip USA week on Louisiana!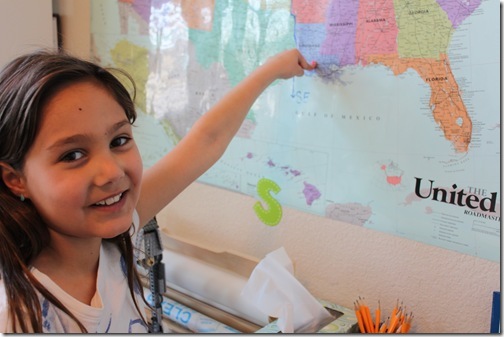 Louisiana was the 18th state admitted to the Union on April 30, 1812. It is known as "The Pelican State" for the abundance of Brown Pelicans found along the coast. Louisiana is also known for it's state capital which is the tallest state capital in the U.S. The building has 34 floors and is 450 feet tall. Louisiana is also known for its many bayous, slow moving streams or rivers, which flow across the state. Crawfish, shrimp, shellfish, catfish and alligators can all be found in the bayous of Louisiana! The weather there is hot and humid in summer, with occasional snow in winter.
Located Louisiana on our wall map
Read our National Geographic Atlas and located Baton Rouge, LA using the map coordinates.
Worked on our 50 States and Capitals song
Learned about the state and it's flag
State Reptile: The American Alligator
State Bird: The Eastern Brown Pelican
State Flower: The Magnolia
State Crustacean: Crawfish
Learned about the Louisiana Purchase
Learned a little about New Orleans and Mardi Gras
Made festive Mardi Gras masks
Food: Cajun gumbo…we actually skipped this one since our kids are too keen on spicy foods, but I do have a recipe in the curriculum for you to try!
Read: If You Traveled on the Underground Railroad by Ellen Levine
Classified the animals of Louisiana
Here are some pictures to prove we actually did school this week ;o) Well geography anyway!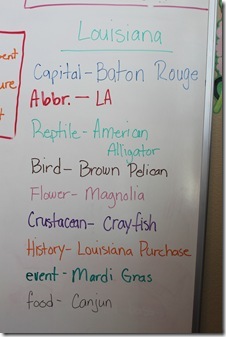 I'm really not sure what Turbo is doing here, but I believe he's trying to add the crawfish to our "Fish" section even though it's technically an arthropod.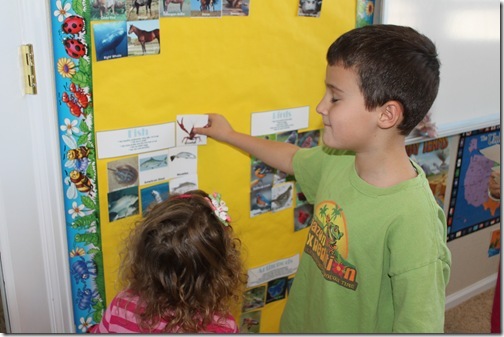 And the Teeny Tot had to get involved too, she claimed the Brown Pelican, and rightly added it to our "Birds" area.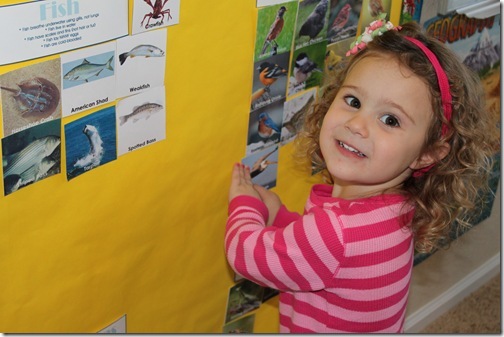 Here is Turbo, I believe he's pretending to be happy that I'm taking his picture as he adds his state to our Trend USA Wall Poster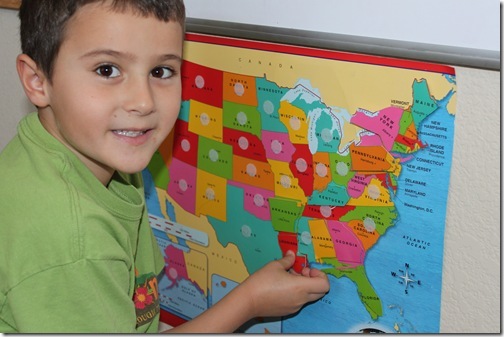 As I read through the state facts, everyone colors in their state worksheets. We keep them in our student notebook so they can flip back through the states we've learned and see a quick reference of all the fun facts for each one.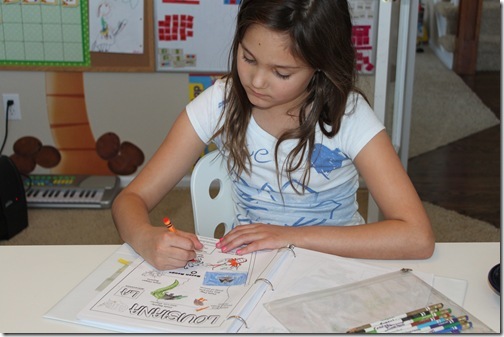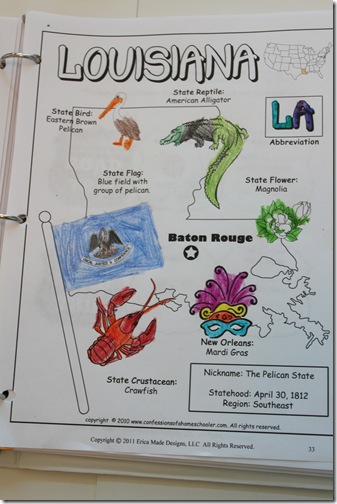 Here is Tinker Bell adding Louisiana to our United States Bulletin Board.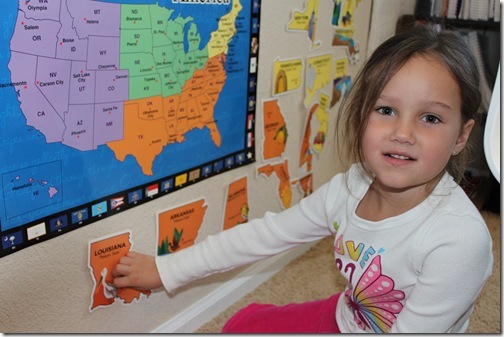 As we bid farewell to The Pelican State, we make sure to add it's flag to our Travel Journal. (The travel journal and state flags are included in the Road Trip USA curriculum.)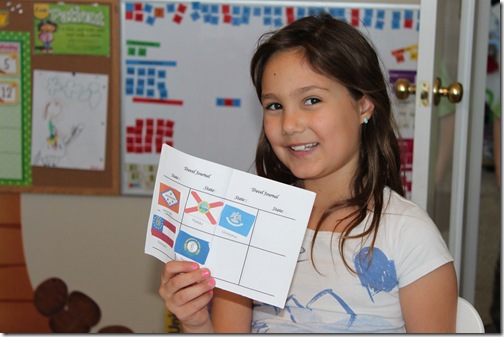 And that wraps up our Louisiana study! If you'd like to come along with us on our Road Trip USA journey, click the image below to learn more!