Hi everyone, I have some fun pattern block activity cards to share with you today! My kids love doing patterns and the picture cards using the pattern blocks, and so awhile back I made some preschool pattern cards for you all.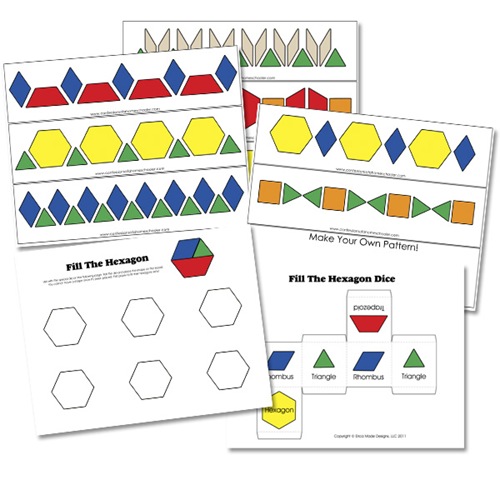 –> Download my pattern block activity cards here<–
Today, I added in a fun game called "Fill The Hexagon". It's great for spatial recognition as well as teaching the names of some new shapes.
I got my Wooden Pattern Blocks Here
. And I also found some free downloadable cards with easy Patterns at Prekinders. They also have a TON of other great ideas there too!
For my older kids I also have these Pattern Blocks & Cards. They're great for logic, patterns, shapes and puzzle making. It also takes some dexterity to place each shape on the board without disturbing the others.
I found some pattern cards for younger kids here.