Hi and welcome to our Road Trip USA week on West Virginia!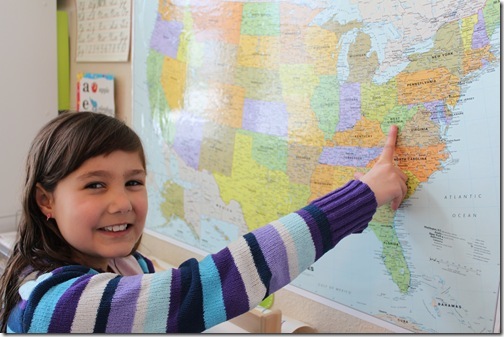 West Virginia became the 35th state on June 20, 1863. It was given statehood status with the "agreement" that the citizens would phase out slavery. It was named "The Mountain State" due to the rugged terrain of the scenic Allegheny Mountains that cross the state. It is also known as the marble-making capital of the U.S. The state has large deposits of silica-rich sandstone, and has become a major producer of fine glassware and glass marbles!
Here are some things we learned about this week:
As we read through our state facts, the kids colored in their West Virginia worksheet. We keep all of these in our Road Trip notebook so they can flip back through easily for review.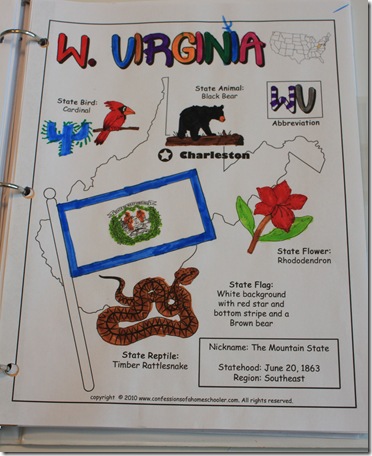 The West Virginia Slaw Dog is a popular treat in this part of the country. (There's a recipe in the Road Trip USA curriculum.) West Virginia is also home to the annual fall Apple Butter Festival.
We also filled in our Virginia and West Virginia mini-books and added them to our southeastern notebook page. We use our state worksheets for reference.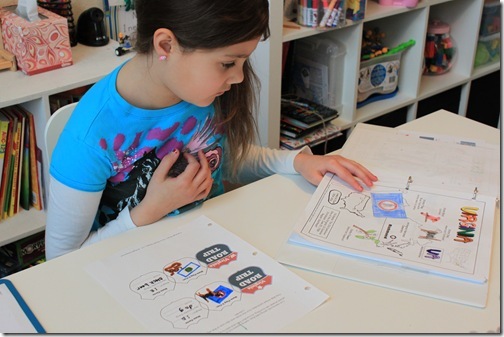 And here is our completed southeast notebook page. You can also use the mini-books in a regular lap book as well.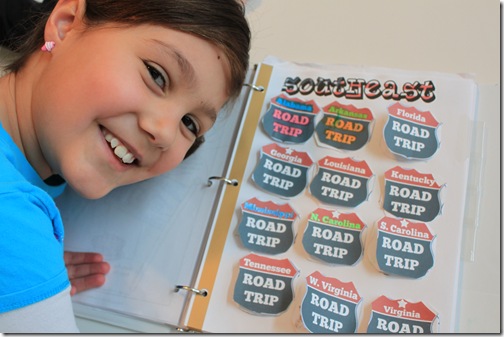 Since we are at the end of a region, we played some fun games for review.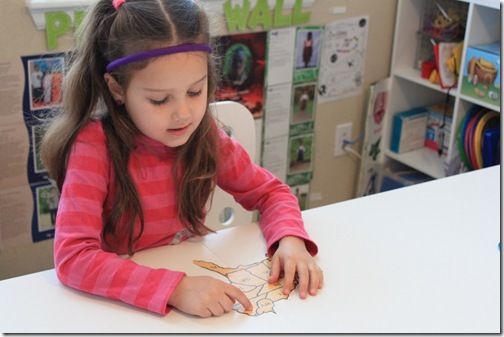 I printed out the southeastern puzzle and let them all review the state names using only the abbreviations. You can also cut this apart and have them piece it back together.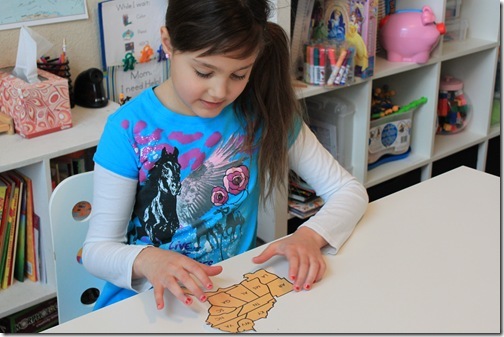 We also reviewed the northeastern state puzzle as well, then put them both together and reviewed.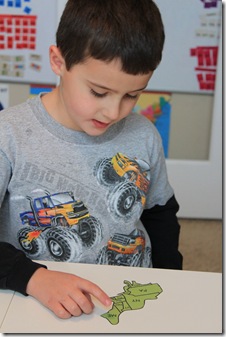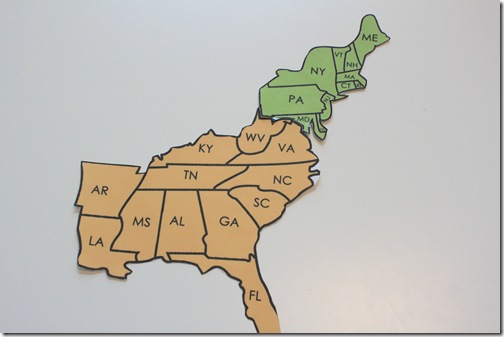 Next we pulled out our state flashcards for the northeastern and southeastern states and matched them up to the capital cards.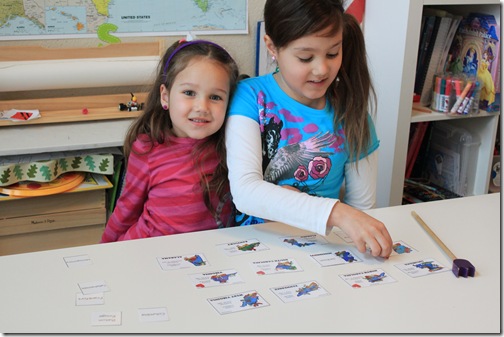 We closed our week by adding our state flag to our Travel Journal!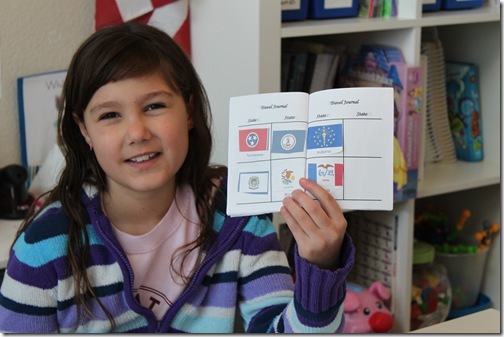 And that wraps up our West Virginia study and our time in the southeastern region of the United States! If you'd like to come along with us on our Road Trip USA journey, click the image below to learn more!