Welcome to our Road Trip USA week on Missouri! I can't believe that we're over half way done with the Mid-West region!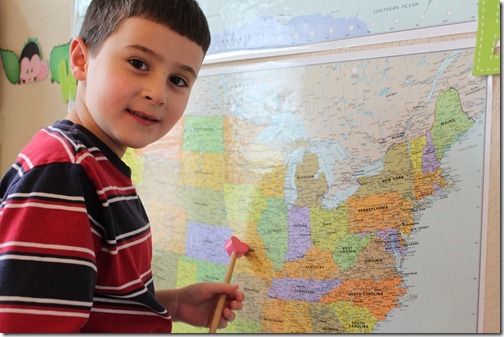 Missouri became the 24th state on August 10, 1821. It was nicknamed "The Show Me State", possibly due to a speech made by U.S. Congressman Willard Duncan Vandiver. In one of his speeches he said "I come from a state that raises corn and cotton and cockleburs and Democrats, and frothy eloquence neither convinces nor satisfies me. I am from Missouri. You have got to show me." It is also known as the "Gateway to the West" because it was the starting point for several historic trails including the Oregon and Santa Fe Trails. In the 1800's pioneers stopped in St. Louis to purchase supplies for their journey westward.
Here are some of the things we learned about this week:
Located Missouri on our wall map
Read our National Geographic Atlas and located Jefferson City, MO using the map coordinates.
Worked on our 50 States and Capitals song
State Fish: The Channel Catfish
State Bird: The Bluebird
State Flower: White Hawthorn Blossom
State Amphibian: The American Bullfrog
State Invertebrate: The Crayfish
Famous People: Harriet Robinson Scott & Dred Scott
Famous People: Samuel Clemens (Mark Twain)
Famous Landmarks: The Gateway Arch
United States President: Harry S Truman
Food: Toasted Ravioli and Gooey Butter Cake
And here is what I  managed to get pictures of:
Here is my white board. We use it for a quick review of our state facts, I usually cover it the first day, then again the next. Then we cover it up and review again a few times to drill the info.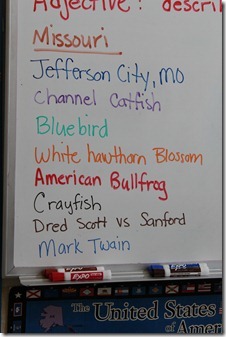 Turbo is always first up to find the state's capital in our National Geographic Atlas. Must be a boy thing. Maps. Finding stuff. Though he won't admit it, I'm sure he times himself to see how fast he can do it.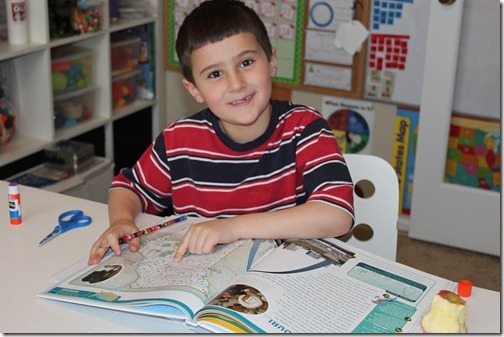 At the end of each week we made sure to add the North Carolina state flag to our Travel Journal. (The travel journal and flags are all included in  Road Trip USA.)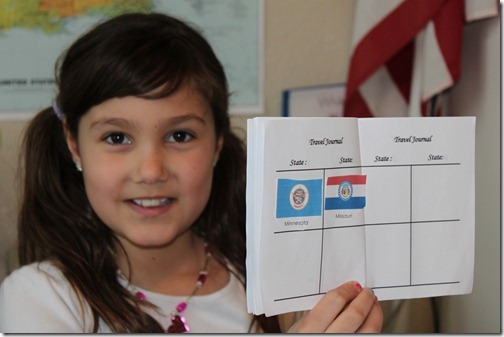 The kids colored in their state worksheets as we went through all of the state facts. We also use these sheets when we do our review and mini-books for each state.
We also added Missouri to our state bulletin display. Then Tinker Bell was in charge of running a quick review session of the states that have been added up to this point.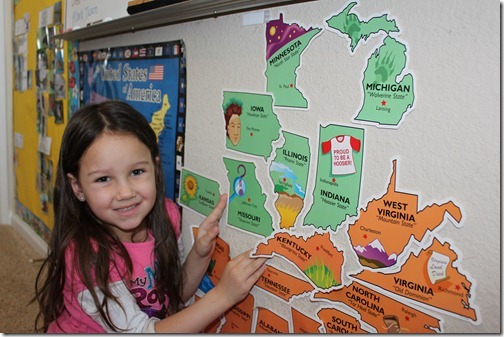 The kids took turns adding the Channel Catfish, American Bullfrog, the Bluebird, and the Crayfish to our animal wall. You can download the free United States Animal supplement here.
Turbo got to add the state to our Trend USA Wall Poster. (I've had a few questions about this. I purchased two of them, then cut out the states from one of them and added velcro dots to them. It's kind of like a big puzzle that way, and it's a great way to see the states we've learned so far.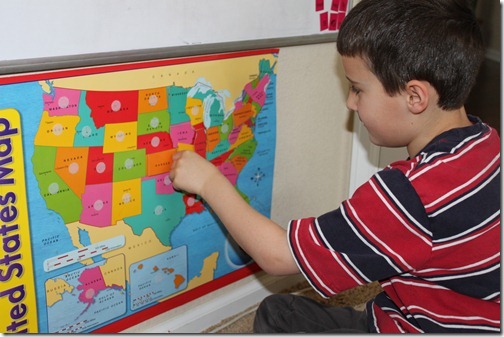 Harriet Robinson Scott was born into slavery in Virginia around 1815. She later moved to Missouri where she tried for more than a decade to gain her freedom through the court system. In separate cases, Harriet Scott and her husband, Dred, sued for freedom before several courts in Missouri. Their case reached the U.S. Supreme Court in Washington, DC. in what became the famous Dred Scott V. Sanford Case. It was one of the most important cases ever tried in the U.S. eventually leading to the end of slavery in America.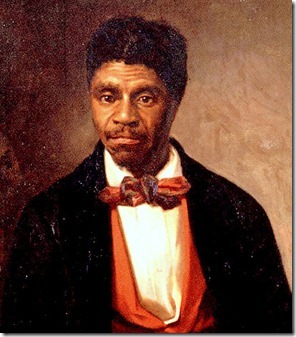 Harry S Truman, the 33rd President of the U.S. (1945-1953) was born May 8, 1884 in Lamar, Missouri.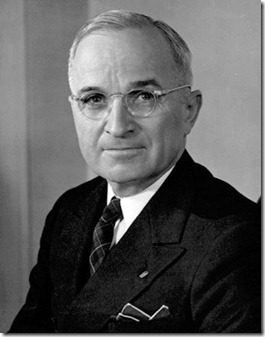 Samuel Clemens (Mark Twain) was born November 30, 1835 in Hannibal, MO. He worked as a typesetter and contributed articles to his older brother Orion's newspaper. He achieved great success as a writer and public speaker and is most well known for his novels Adventures of Huckleberry Finn, and The Adventures of Tom Sawyer.
The Stetson Hat company has an outlet store in St. Joseph, MO. Stetson hats are one of the most well known in the world! We'll learn more about these once we hit Texas!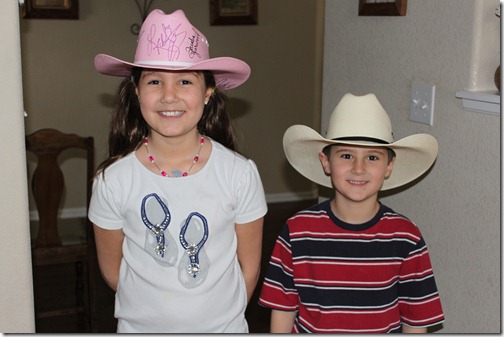 The Gateway Arch, or Gateway to the West, is located in St. Louis, Missouri. It was built as a monument to the westward expansion of the United States. It is 630 feet tall and the tallest man-made monument in the U.S. Construction was completed on October 28, 1965. The arch cost $13 million at the time which would equal approximately $95,900,000 today!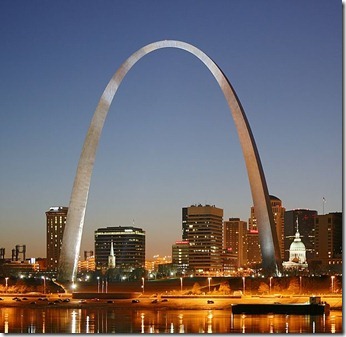 And that wraps up our Missouri study! If you'd like to come along with us on our Road Trip USA journey, click the image below to learn more!