Good morning everyone! I have my November 2012 Monthly Meal Plan for you today! I love this time of the year and the fresh cool air that signifies our snowy season is upon us! Not to mention its in November that I take a nice break from homeschooling to relax and enjoy the holiday season! Thanksgiving for us means Spaghetti, Meatballs, Garlic Bread, Turkey, Stuffing, and pumpkin pie. I know…it's a lot to take in, and I am thankful that we have family and friends to help share in the celebration.
What's up with the spaghetti you ask? Did I mention that I am Italian?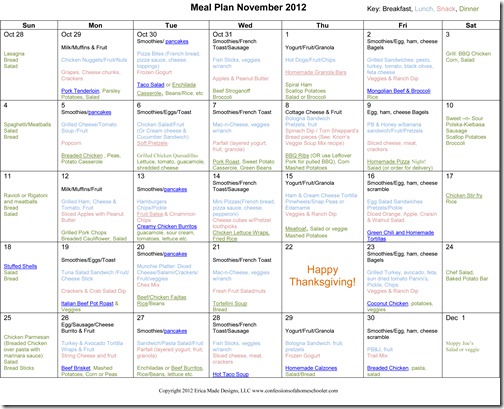 Download the November 2012 Monthly Meal Plan:
Hope you enjoy!