Happy Friday readers! After posting my 2012 Blog Planner, several people requested that I use the same format and create some journaling pages. I shared them with my Proverbs 31 study ladies, and now I'm sharing them with all of you!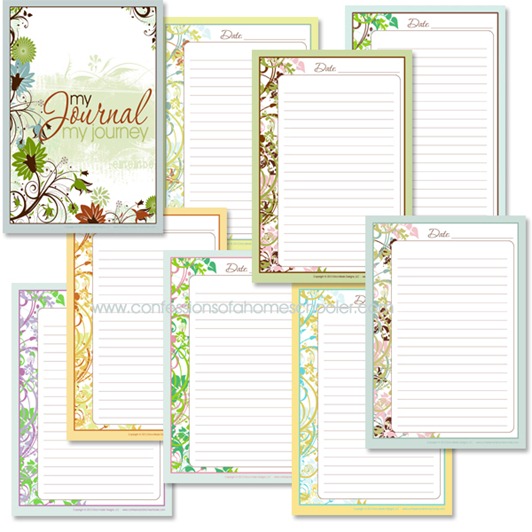 –> Click here to download My Journal <–
Directions:
Print cover on cardstock for durability
Print remaining pages on regular copy paper (Make as many copies of inside pages as you wish depending on the size you'd like your journal to be.)
Take the pages to a local office supply store and have them spiral bound with a clear plastic cover for durability.
Journal your thoughts, plans, feelings, ideas, and more!
I hope you all enjoy the printable journaling pages! They are also good for student journaling…sorry, I know they're kind of girlie, but they were originally created for the ladies in my study group.
Enjoy!