Okay, actually it's called an "Orange Fizzy", but it's basically an orange smoothie. And boy, oh boy is it yummy!
Strawberry Shortcake made this recipe from her Sandra Lee Semi-Homemade Cool Kids' Cooking book. BTW, it is a great cookbook for kids, there are tons of yummy, but easy recipes to make! It's a great gift idea too!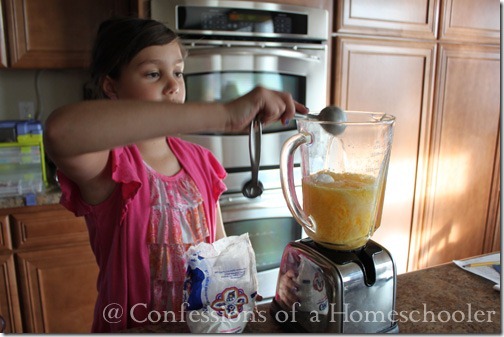 Ingredients:
2 cups orange juice  (We like Sunny D, I know it's not real orange juice, but it's good!)
1/2 cup milk
8 Ice cubes
2 Tbsp. powdered sugar
Directions:
Place all ingredients in a blender and blend until smooth! Serve with your favorite breakfast, or have as a mid-day snack!