Hi! Well, with the onset of one of our snowiest months of the year, we're celebrating by working on our Mr. Popper's Penguins Unit Study! This book isn't moving as quickly as the last one, but it's fun to do penguin stuff in wintertime!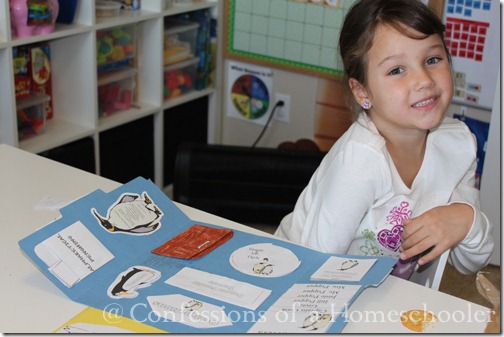 In this unit we are learn all about penguins including different types, the penguin food chain, and vocabulary.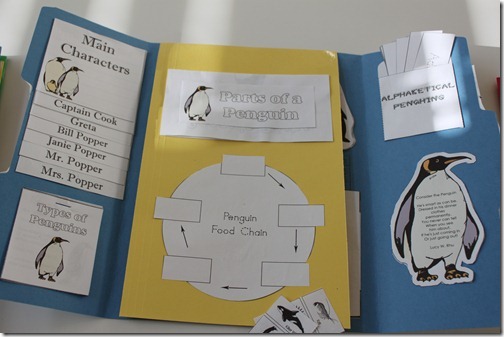 Here is Turbo and Strawberry Shortcake working on his story timeline. I love Mr. Popper with his ladder, this is quickly becoming one of my favorite activities, and it's a great way to help them remember what the main plot of the story is!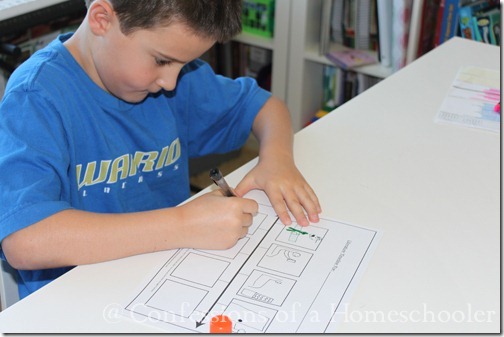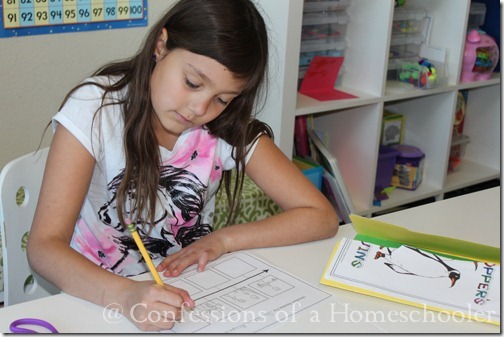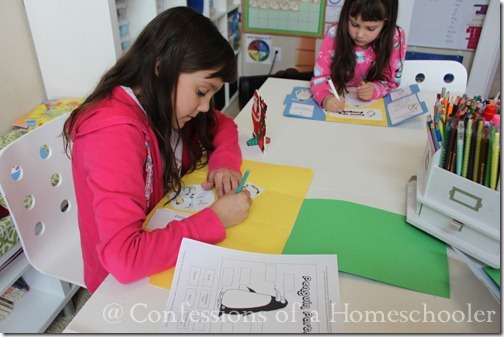 They will also do a character analysis of main characters in the story, alphabetize Mr. Popper's penguins, learn about different occupations, and write their own penguin poem.
Strawberry Shortcakes Penguin Poem:
The Penguin is small, he's not very tall.
He eats fish and never wants to miss.
I find him here , there, and everywhere.
What a sight of black and white.
He loves to eat, and always wants a treat!
He waddles, he troddles,
he rarely runs, but he always has lots of fun.
But never trust a penguin if he runs!
Turbo's Penguin Poem:
He who eats fish
Is sure to be a penguin.
(…Okay, so when I told him that not all poems rhyme, I didn't realize I would be getting a Penguin fortune cookie saying!)
Here are some more of our lapbook insides…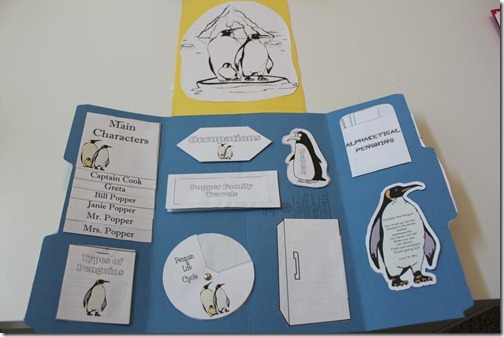 The units also include forms for predicting story plots, character analysis, identifying the protagonist and antagonist, a story timeline, and a final book report on the novel.
And that's it for now! Once we're done with this one, we'll be moving onto the Black Beauty Unit Study!
I hope you are enjoying the Classic Literature Unit Studies!