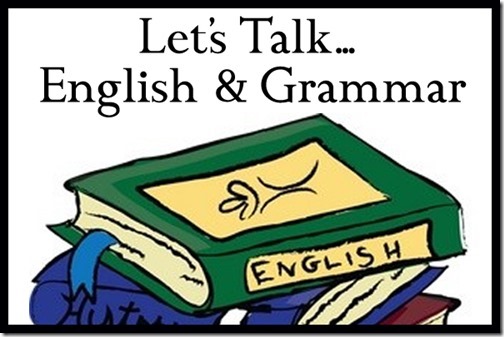 Hi everyone! Welcome to day 3 of my homeschool curriculum forum/discussion series. Today we're going to be talking about English & Grammar.
I have to admit this is always one of my hardest subjects to finalize when picking curriculum. For the most part I am happy using Abeka phonics for the earlier years, but when it comes to 3rd grade and up I've been wavering. For the last two years we've been using BJU Press English & Grammar. I started this in 3rd grade and had planned to stick with it for future grades.
While that is still my plan, I'm not totally in love with this curriculum. I've just been sticking with it because it's "okay". The pages are colorful which is nice for visual learners, and the daily lessons are nicely outlined at the top of the student worksheets which I also find helpful. You do need the Teacher's Manual in my opinion for this curriculum as there are more examples and help for the student in the TM. The TM also includes a smaller duplicate of the student workpage but also includes the answers as well which is helpful.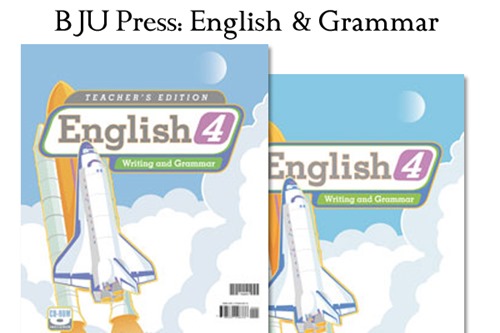 Pros:
Fairly thorough and straight forward
Colorful worksheets
Student workbook answers are in the teacher's manual.
Cons:
Can be pricey unless you buy used.
I have looked into Abeka, Rod & Staff English, as well as Shurley English, and Easy Grammar but haven't been brave enough to try any of them as of yet haha!
So for lack of wanting to change I'm currently planning to stick with BJU English. While BJU English isn't a bad curriculum at all, it's just that I don't feel my kids are really "getting" English. I am also not a huge fan of the writing, so we use something else for that, but we'll tackle that in the writing curriculum post coming soon.
IEW Fix It Grammar!
As many of you know we switched to a new English/Grammar curriculum. We've been using Fix It! Grammar now for about 2 years and so far I really like it. Click below to see the full review on this English/Grammar curriculum.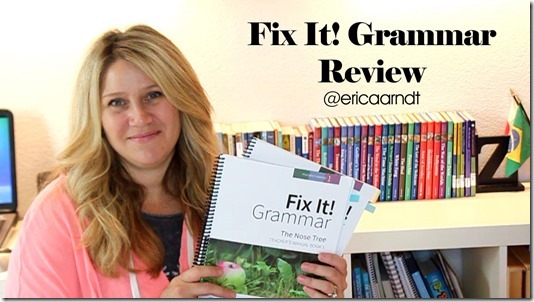 What I like about Fix It! Grammar:
It takes less time, about 15 minutes per day.
It includes vocabulary.
I like that we're learning to edit a continuing story line.
Story is interesting and kids are excited to see what happens next.
It correlates well with the IEW Writing program.
Helps reinforce proper paragraph formation, writing structure, etc.
Teacher's manual is easy to read and concepts are clear and concise.
Love the extra teacher notes, so far any questions the kids have asked have been listed in the teacher notes which is great!
Like the easy reference flash-cards.
Cost is great!
So, now comes the fun part!
What are your favorite English curriculum, resources, websites, etc? Leave a comment below discussing your choices for this year and why.
Feel free to ask questions or reply to each other too!
It's my way of doing a forum without actually doing a forum haha!
And hopefully this will help us all as we start the process of researching curriculum, and trying to decide what will be the best fit for our homeschool.
Note: Please keep today's conversations geared towards ENGLISH & GRAMMAR, I will be posting one for each subject separately so we can keep our comments organized.
Disclosure: This was not a sponsored post, I may however be affiliated with one or more products mentioned. The opinions expressed in this post were not influenced by the company. They are products I have used and felt like sharing, cuz' it's my blog and I can if I want to.