Hi everyone! As most of you know we are trying out a new English/Grammar curriculum this year and I've had several requests to do a review of that for you. We've been using Fix It! Grammar now for about 6 weeks and so far I really like it. I also have a giveaway for you so make sure to read all the way to the end!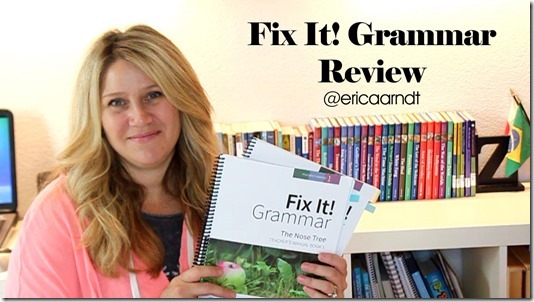 Disclosure: This post contains affiliate links, however please know that I would not recommend a product that we don't use ourselves!
We are starting with the Fix It! Grammar Level 1 book, The Nose Tree with my 5th, 7th, and 8th graders this year. Now I do want to say that this level is a little too easy for them right now, but I've looked ahead and it does pick up in difficulty as the year progresses. But the main reason I wanted to start off with the first book is because it's a new curriculum for us. I did look at other levels and some of the terms used were not familiar to me, and so I just thought it would be more effective to start fresh with level 1. That way we can learn how it works as well as any new terms etc. And let's face it, when it comes to things like English everyone can use more review right!
So let's take a closer look at the curriculum itself! Watch this week's Tip Tuesday: Fix It! Grammar Review here!
The Teacher's Manual is currently only available as a hardcopy. However when you purchase the student materials it also comes with a PDF download which you can use to print extra copies for additional students if you don't want to purchase extra student copies for multiple kiddos.
What I like about Fix It! Grammar:
It takes less time, about 15 minutes per day.
It includes vocabulary.
I like that we're learning to edit a continuing story line.
Story is interesting and kids are excited to see what happens next.
It correlates well with the IEW Writing program.
Helps reinforce proper paragraph formation, writing structure, etc.
Teacher's manual is easy to read and concepts are clear and concise.
Love the extra teacher notes, so far any questions the kids have asked have been listed in the teacher notes which is great!
Like the easy reference flash-cards.
Cost is great!
What I don't like about Fix It! Grammar:
So far there isn't anything I don't like about it, but I'll do a future review once we've had a better chance to use the program.
Learn more about Fix It! Grammar here!
To keep up with our shenanigans, feel free to follow me:
Want to see more of my Tip Tuesday Videos? Make sure to click the image below to check out all of my homeschooling tips!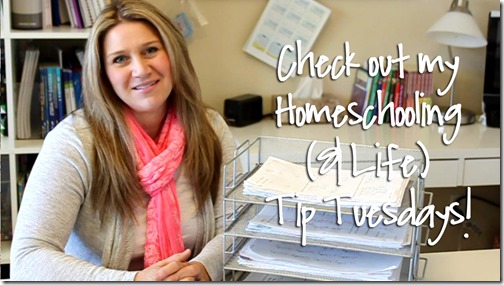 I hope this helps some of you out, I know getting started can be overwhelming! I wrote a book called Homeschooling 101 that will help answer all of your questions on how to get started homeschooling, choosing curriculum, creating lesson plans, etc. For more information on homeschooling check out my Homeschooling 101: A guide to getting started!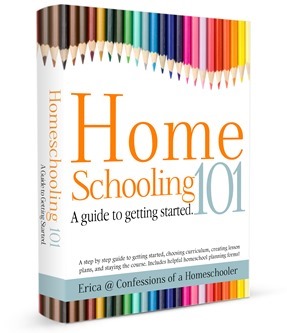 Giveaway:
The nice folks over at IEW are offering a $50 gift card as a giveaway for one of my readers! Enter to win below!