Hi everyone! Welcome to the 10 Days of Character Studies: DAY 1!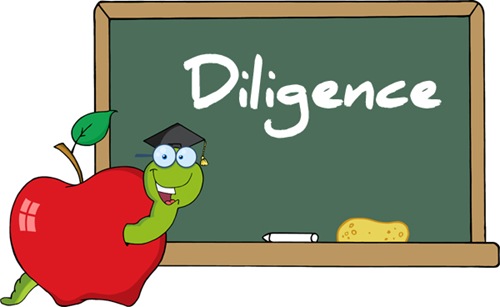 Last year I participated in the Heart of the Matter 10 Days of Homeschooling Blog Hop and I did a series called 10 Days of Homeschool Enrichment. It was such a blessing to be part of the hop and I'm so excited to be participating this year as well! I know I have several new readers and while I've shared some of these before I wanted to share my 10 Days of Character Studies with you all!
One thing I found out while we were going through our character studies was that they were as much for me as for my children!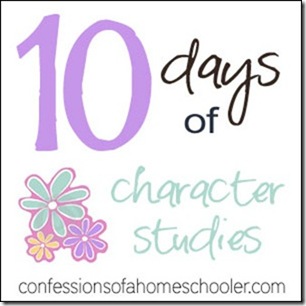 So grab a cup of something yummy to drink, and let's chat! I hope you enjoy this series and that it blesses your family as you follow along with us! Also, don't forget to check out the links to the other ladies participating in this years blog hop! They are all wonderful and I know they have some great things in store for you this year! So if you're ready, we're going to dive right in starting off with the topic of diligence.
Diligence
So what is Diligence? Diligence means paying close attention to a task. Since we are called to obey those in authority over us, this also means that we obey right away, and all the way! Diligence is a wonderful character trait to have when homeschooling. It helps show that our whining and complaining aren't glorifying to God. But if we choose to be diligent in our work, we'll reap the benefits as well as be a good witness for the Lord!
One thing that has really helped my family is to remember Colossians 3:23 "Whatever you do, work at it with all your heart, as working for the Lord, not for human masters."
Click here to download: A Character study: Diligence
What's in the Study?
Biblical Examples of Diligence:
Some of our scriptures for the week include Luke, the good and faithful servant. Jonah, who did not obey God at first, but learned that full obedience is the only way to go. And Joseph who was rewarded greatly for the diligence in his life. We will learn how being diligent can affect those around us, as well as choosing to be lazy. And we'll see how our relationship with God can be affected by our choices as well.
Activities:
Use a whiteboard, or large chart paper. Make a list of ways you can be diligent in your household, then make a list of areas where you are not always so diligent. Try to work on this daily your list to move those items over to the 'we are diligent' side! Keep this chart up all week, and make sure to reward your family for their diligence!
Each day you will learn a verse, read a story where this sin is illustrated, then discuss the consequences of this sin followed up by the blessings of obedience. I encourage discussion with your children on ways they can help one another to stay free from this sin. Putting these ideas into practice on a daily basis will help them to become habit.
Our daily/weekly challenge: "Remember, whatever we do is done for the Lord, go all out!"
I have a sticker sheet and anyone caught making good choices, that's right "caught making good choices" gets a sticker. I tend to only respond when someone is making bad decisions, and this helps me to focus on the good instead. Whoever has the most stickers at the end of the week gets a prize, and frankly if I think my kids are actually trying their best then everyone gets a prize.
Other resources needed for this study:
The Bible: Any version will do! I recommend the NIrV Discoverer's Bible for Young Readers.
A Character Tree: Make a tree on your wall out of green and brown construction paper. As you progress through the study you will be adding character apples to the tree to help remind you of what you've learned!
I hope this study blesses your family as it has mine and helps you to find and focus on positive character traits with your children!
———————————————————————————————-
If you missed the 10 Days of Homeschool Enrichment series, click below or check it out under "Mom Stuff" on my navigation bar!
Be sure to visit these brilliant women during our 10 days adventure between November 7th-18th! I love these ladies and we know you will too.