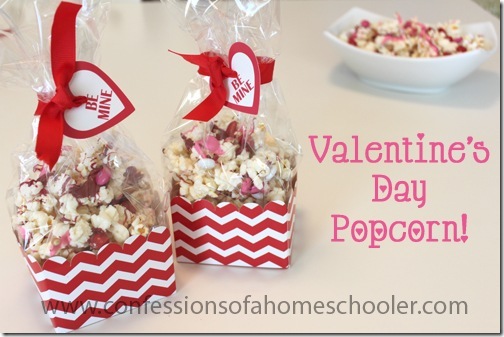 Good morning readers! Today I have a great Valentine's Day gift idea and party recipe for you!
Today we're making some Valentine's Day popcorn!
And truth be told, I make a version of this holiday popcorn at Christmas as well, just with a different color scheme ;o)
YOU WILL NEED:
Popcorn: I use microwave popcorn, but you can use whatever you prefer. (Sometimes I get crazy and use kettle corn, yay baby!)
Pink and red candy melts
Some Valentine's Day M&Ms or other candies you prefer
Optional: Gift bags (I found our cute boxes at Michael's Craft Store)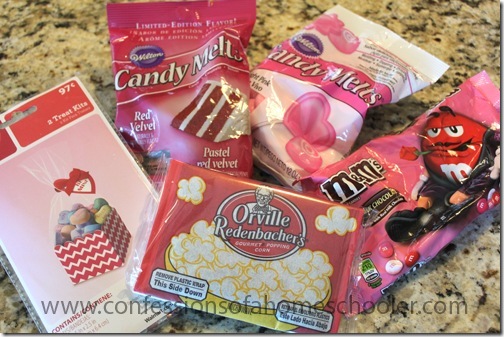 Step 1:
Start off by popping your popcorn, then spreading it out over some waxed paper.
Step 2:
Next melt your candy melts in a glass container. I melted mine in the microwave. Check and stir the candies every 30 seconds until it is nice and smooth.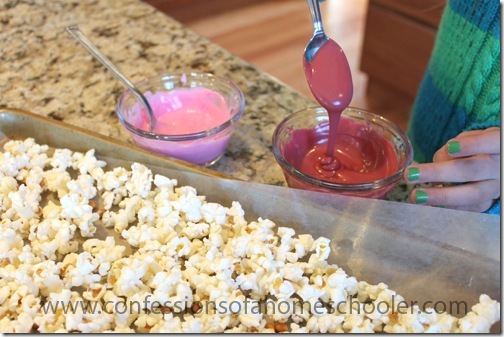 Step 3:
Next drizzle your pink mixture on to the popcorn using a spoon. Repeat with the red candy.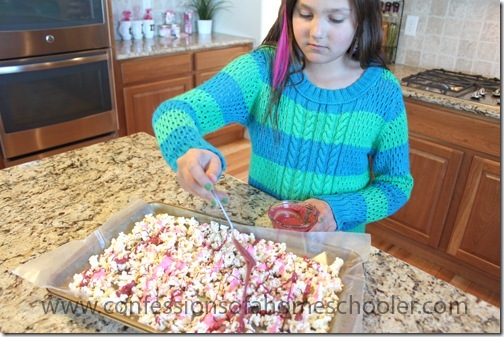 Step 4:
Finish it up by sprinkling some Valentine's M&Ms over the melted candy while it is still soft. That way your M&Ms will stick!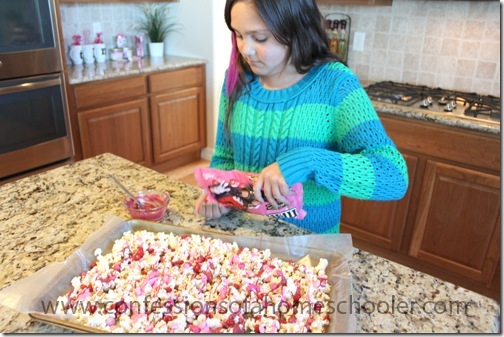 Step 5:
It should look something like this when you're done. Now let the melted candy cool.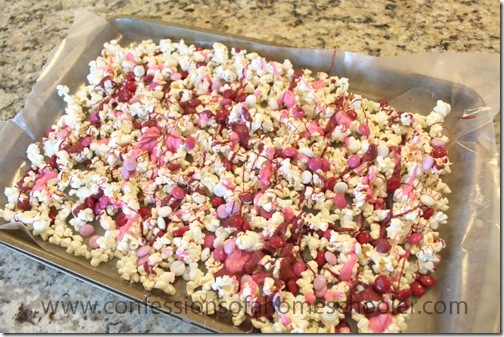 Step 6:
Once the candy is cooled, break it up into pieces and serve in a bowl. Or add some to party favor boxes like these and give them out to your friends & family!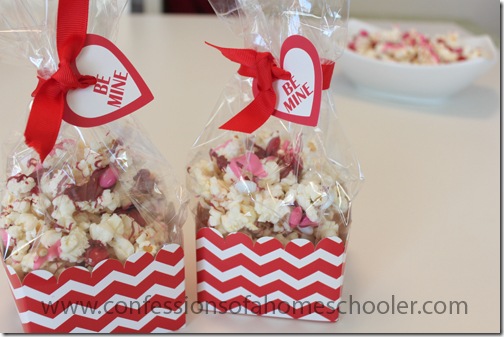 I hope you enjoy this popcorn as much as we did!
All I can tell you is that little bowl in the background was gone about 2 seconds after I took this picture!