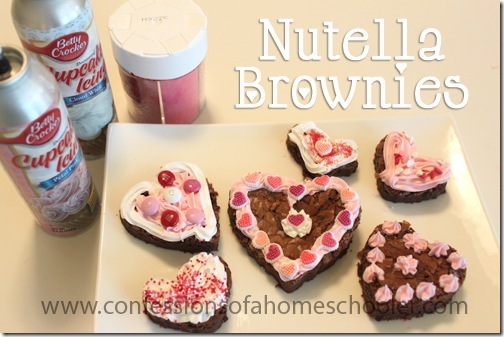 You will need:
1/2  c. sugar
1/3 c butter
1 tsp. vanilla
2 eggs
1 c. Nutella
3/4 c. flour
8×8 baking dish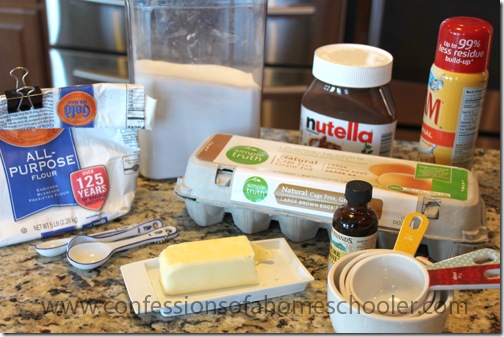 STEP 1: Start off by creaming the butter and sugar together in a mixer.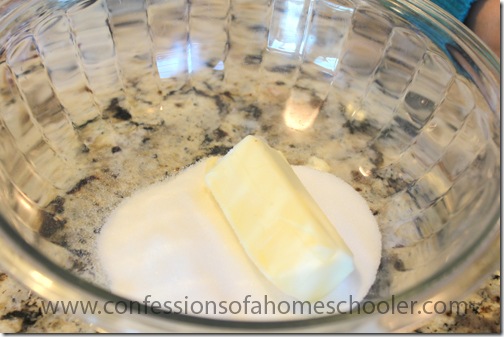 STEP 2: Add your eggs and mix well.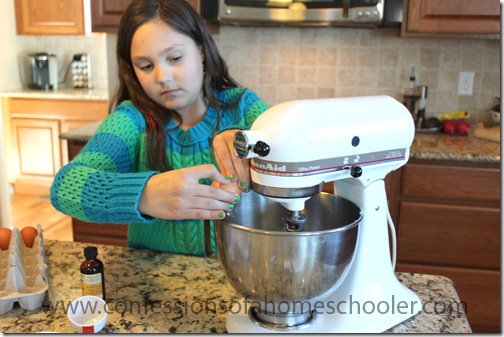 STEP 3: Next add in your vanilla.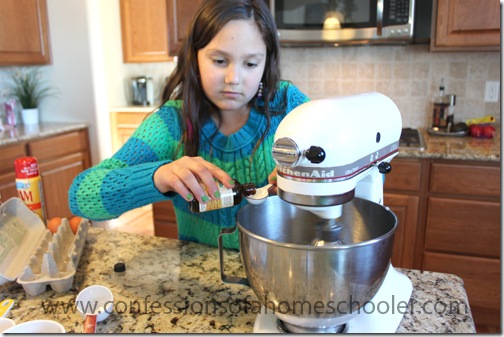 STEP 4: And of course don't forget to add in the Nutella!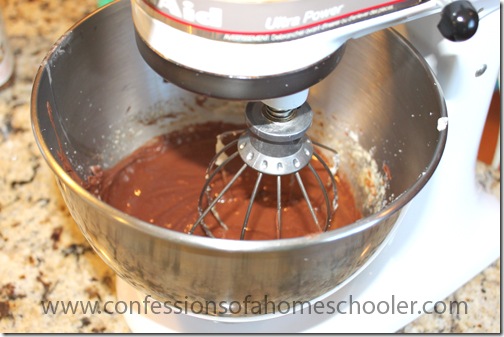 STEP 5: Finally mix your flour in slowly.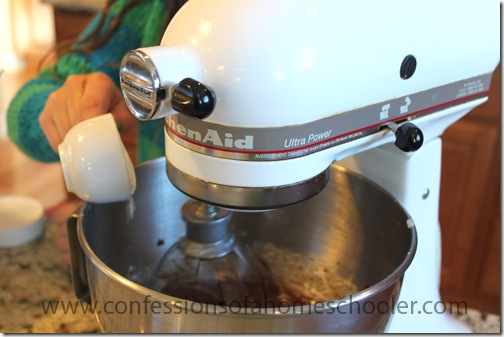 STEP 6:
Place your brownie mix into a greased baking dish and bake at 350 degrees Fahrenheit for about 25-30 minutes or until a toothpick inserted in the center comes out clean!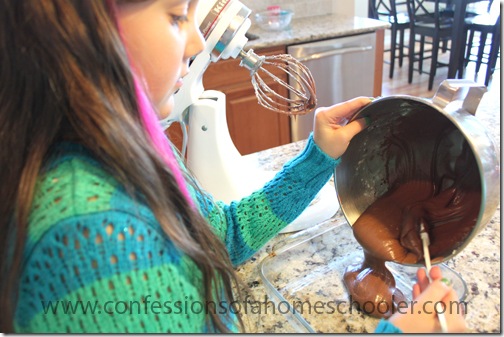 Yummy goodness is on the way people!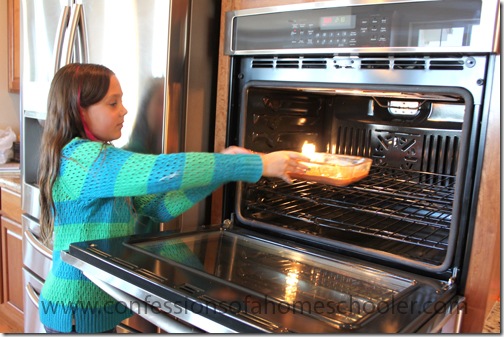 STEP 7:
Time to decorate! We used some fun little candy toppings, and cupcake icing with fun tips that make it really easy to decorate your brownies!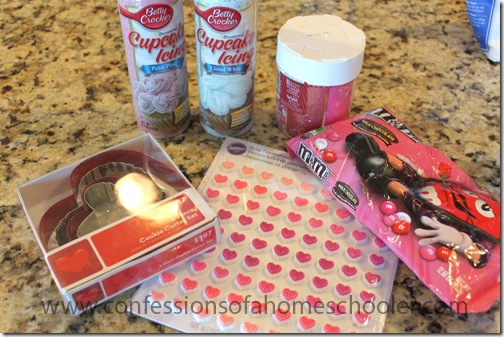 Now you can give these out to your friends as gifts or  serve them at a Valentine's Day party.
Or you could just eat 'em all yourself.
That's what I would do.
Except I have 4 kids.
And not a one of these was left by the time I got to them.
But thankfully the crumbs tasted just as good ;o)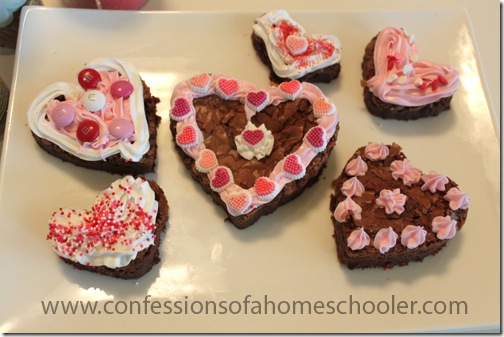 I hope you enjoyed this yummy Valentine's Day Nutella Brownie recipe!
P.S. Of course you can substitute this for your favorite brownie recipe if you don't like Nutella!