Hello fellow homeschoolers! Today I am honored to be joining up with other bloggers and with Samaritan's Purse in the "Raise a Village" campaign dedicated to raising awareness to the needs of Niger.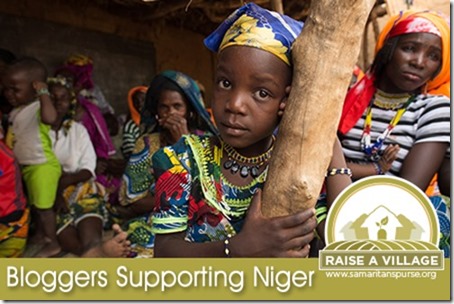 This week Samaritan's Purse is introducing readers to the people of Guidan Gado village to help raise awareness. Their campaign is dedicated to helping  families in this community by improving livestock and food production, providing opportunities for household income generation, and increasing access to clean water.
Forty Three percent of Niger's population lives on less than $1.25 per day and forty-two percent of children suffer from chronic malnutrition. The population is 98% Muslim and only 0.5% Christian; however, there is freedom and opportunity to share the Gospel.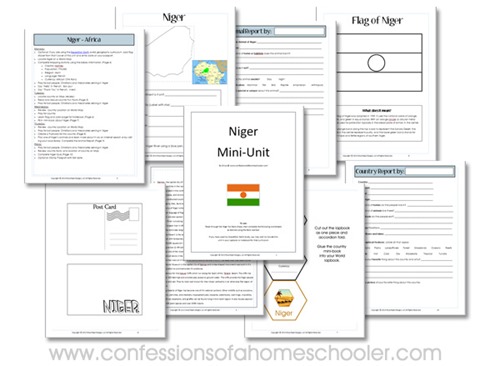 –> Download the Niger Unit Study here! <–
In participation with this campaign, I've created a mini-unit focusing on Niger to help students learn more about this country and it's needs. I designed the unit to fit with my Expedition Earth world geography curriculum, but it can be used as a stand-alone mini-unit study on the country of Niger as well. I hope you enjoy the unit study on the country of Niger!
What Can You Do?
If you'd like to help support the Raise a Village campaign, click the image below to see more information on how you can help.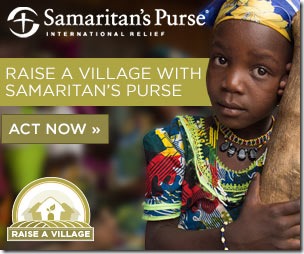 In support of the Raise a Village campaign, I am part of a team of homeschool educators who are partnering with Samaritan's Purse to bring you this educational unit study of Niger. Make sure to visit the other blogs participating for more educational goodies on Niger!