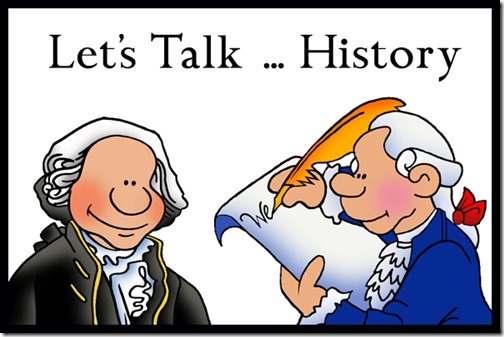 Welcome to day 4 of my Homeschool Curriculum Forum/Discussions! Today we're talking all about the subject of history. Now I have to say that historically speaking history has been a large part of most homeschooling families.
I on the other hand haven't been quite so enthusiastic regarding the topic! While I have done my own Road Trip USA which includes a basic history of the United States of America for younger learners, I haven't been too out of the box for this subject yet. So I'm sure you all have some great ideas and opinions on this topic to share!
This current year I was really overwhelmed with so many things going on that we decided to simplify wherever we could. History and Science, which we'll discuss later, were two areas that we tried to make my life a little easier and less stressful.
So this year, and most likely next year we're going to be doing Abeka's History curriculum. Since Turbo and Strawberry Shortcake are only one grade level apart, they do the same level. Tinker Bell listens in on the lessons, but I don't require her to take any tests or complete worksheets at their level.
Instead we take our own time together to do history on her level which is mainly just reading right now.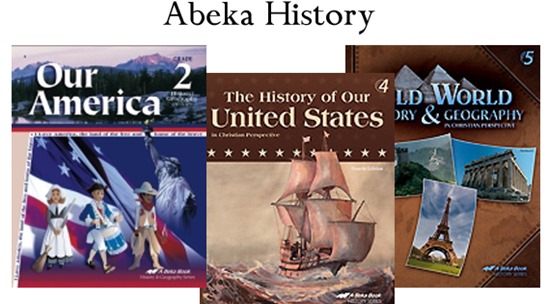 Pros:
Easy to use
Thorough review of historical topics
Minimal pre-planning required (if any)
Lesson reading is appropriate for each grade level
Lessons don't take very long
Children seem to remember what they've learned
Includes quizzes, tests, and mapping skills worksheets
Cons:
Not super "exciting"
Not very hands-on
Another thing I like to add in to Abeka just to make it a little more hands-on are the Time Traveler's Units and the Evan Moor History Pockets.
Both are fun hands-on activities that correlate with various events in history and make the more traditional style of the Abeka history a little more interesting and fun for our family. And since the Abeka is pretty easy to do, i.e. almost zero pre-planning on my part, it's a little easier to have time to add in these other fun activities to supplement what we are learning.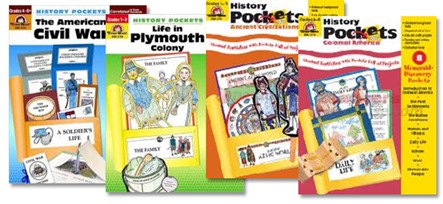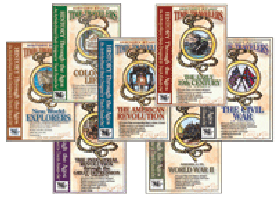 Pros:
Hands-on and fun addition!
Cons:
A lot of pre-planning and priting required to get this curriculum ready, even as a supplement.
Another history curriculum that I've looked into and actually purchased, but haven't used yet is the Mystery of History series. I purchased volume 1 last year and planned to use it before our decision to "simplify". I do like this curriculum, and think that it looks like a lot of fun, we just haven't used it yet, but I wanted to mention it as it does look like fun.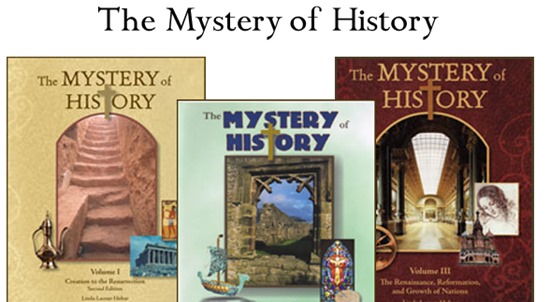 So, now comes the fun part!
What are your favorite History curriculum, resources, websites, etc? Leave a comment below discussing your choices for this year and why.
Feel free to ask questions or reply to each other too!
It's my way of doing a forum without actually doing a forum haha!
And hopefully this will help us all as we start the process of researching curriculum, and trying to decide what will be the best fit for our homeschool.
Note: Please keep today's conversations geared towards History, I will be posting one for each subject separately so we can keep our comments organized.
–> Click here to see all of the Homeschool Curriculum Forum posts!
Disclosure: This was not a sponsored post, I may however be affiliated with one or more products mentioned. The opinions expressed in this post were not influenced by the company. They are products I have used and felt like sharing, cuz' it's my blog and I can if I want to.