Have you wanted to start a blog, but aren't sure where to start? Already started a blog, but don't know about all of the technical aspects of blogging?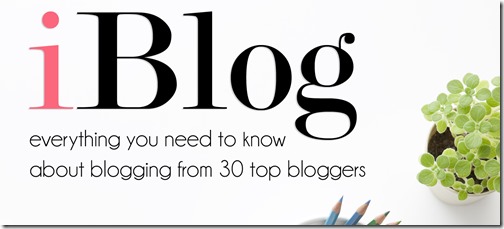 Don't worry! I have an exciting new resource for all of you bloggers out there, newbies and experienced bloggers alike. Introducing iBlog: everything you need to know about blogging from 30 top bloggers eBook!
I've had the honor of teaming up with 30 other top bloggers to produce this new eBook! This resource is basically a blogger's "how-to" manual to help you start and maintain a successful blog. It's literally packed full of tips and advice from 30 influential and successful bloggers.
And while there are several homeschooling contributors, this book is by no means just for homeschoolers, but it is for all bloggers out there looking for a great 'how-to' guide to improve their blog!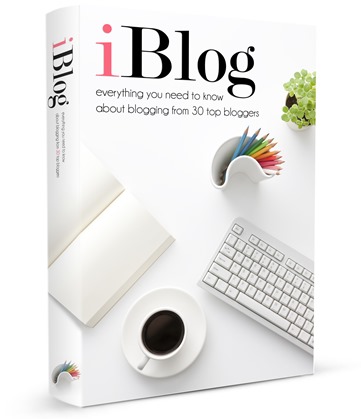 Disclosure: I am a contributing author for the iBlog ebook. The link to purchase this eBook is an affiliate link and I will receive a percentage of the sale from purchases completed through my link.
Each of us tackled a topic that we were most familiar with, so when you combine all of our brain power….whew! You know the iBlog eBook is an excellent resource from some serious blogging experts!
I've personally been blogging for about 3 years now, and still don't know all there is to know about blogging. It definitely doesn't help that online industry is a constantly changing beast. So I was so excited to receive my copy of this eBook to learn more about all those aspects of blogging that I am still learning.
Thanks to the collaboration of these awesome bloggers, we have truly created a valuable resource for all bloggers, both veteran and newbies!
My Contribution:
I was so excited to write a chapter titled "Using Freebies to Build Your Blog".   As you all know I love to offer freebies to you all, and sort of stumbled into selling my own products as well!
I never intended for my blog to grow like it has, and I certainly wasn't strategically creating freebies to try and gain followers. Nor am I a business or marketing genius. But looking back, I can honestly say that offering freebies was something that helped build my blog even though I was blissfully unaware of their power! So in this chapter I hope to share how you can create your own freebies to share on your blog as well.
I was also blessed to contribute to the chapter on "Selling Your Own Products along side with Cindy West from Our Journey Westward, and Amy Maze from Living & Learning at Home. If you haven't already checked out their blogs, I highly encourage you to do so. Both are full of wonderful homeschool resources!
And as most of you know, I also have created quite a bit of curriculum which I am able to sell in my Confessions of a Homeschooler store as well. While I hadn't ever anticipated selling my own products when I first started blogging, it was a natural progression that has definitely blessed our family. So in this chapter I share my story on how I create and sell my products so you might be encouraged to do the same!
So let's get to the eBook shall we?
I think the best way for me to explain the awesomeness of this book is to share our Table of Contents. There are 37 chapters with close to 400 pages full of helpful of information.
We bloggers share everything we have learned along our blogging journeys, from photography tips, how to get traffic, best practices for researching and organizing your content, joining link-ups, writing a media kit to attract advertisers, how to balance blogging, marriage, motherhood and much much more!
Seriously, I don't think there's a topic we missed in regards to blogging!
Table of Contents:
Building a Vision for Your Blog
Finding Your Niche
Blog Design 101
Designing and Starting Your Blog on WordPress
Designing and Starting Your Blog on Blogger
Disclosure and Privacy Policies
Writing and Using an Elevator Pitch
Blog Planning and organization
Basic SEO
Stock Image Tips
Blog Photography 101
Streamlining Your Research
Getting Your Blog Off the Ground
Building Your Brand
Building Community Through Your Blog
How to Get Traffic to Your Blog
How to Get Subscribers
Guest Posting
Link-ups, Hops, and Other Events
Using Facebook to Grow Your Blog
Facebook Parties
Facebook Hops
using Twitter to Grow Your Blog
using Pinterest to Grow Your Blog
Using Freebies to Build Your Blog
How to Create your Own Printables
Selling Your Own Products
Using Affiliate marketing
How to Write a media Kit
How to Write a Product Review
Working as a Virtual Assistant
Running a Group Blog
Marriage and Blogging
Balancing Motherhood and Blogging
Using Your Blog as a Ministry
Time Saving Blog Tips
The Power of Attending a Blog Conference
How can you get your hands on all of these blogging goodies?
You can grab this super sweet eBook for just $7.99! Click below


And you know I love to giveaway free stuff to you all, so along with the launch I'm offering a FREE copy to THREE of my readers!
And if you don't want to wait, you're welcome to purchase the book now and I'll refund your purchase if you win!
Just fill in the entry below for your chance!
Feel free to visit our website: iBlog the book to see all of the wonderful bloggers who have contributed to this eBook!
Disclosure: I am a contributing author for the iBlog ebook. The link to purchase this eBook is an affiliate link and I will receive a percentage of the sale from purchases completed through my link.