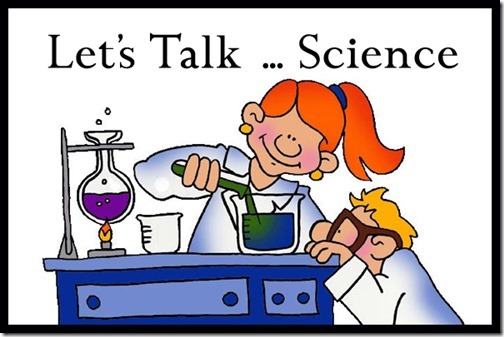 Hi readers! Welcome to today's homeschool curriculum forum on science!
As most of you know, I am currently using Abeka science in our homeschool. I have to say that this has been a wonderful addition to our homeschool this year. Not only does it require very little planning on my part, but it does include some hands on activities as well.
Since this program has a variety of resources included, I thought it might be helpful if I told you which things I purchase when doing Abeka Science.
One thing I don't love about Abeka are all of the little booklets that you have to purchase. It would be nice if they came all together to make life easier. But for the science I always purchase the teacher's manual or "curriculum" as they are often called. The student work text, the student workbooks, and the answer keys if I am teaching an upper grade. I also purchase the tests and quizzes and answer keys to those as well.
I do not always choose to purchase the optional visual aids, however if you plan to use this curriculum for several years it is worth it as the materials are re-used across several grades so you will get good use out of them.
Another great thing about Abeka is that you can typically find their materials used at a very reasonable price. Just be aware of which version you are purchasing and whether or not you can still purchase workbooks that correlate with that version.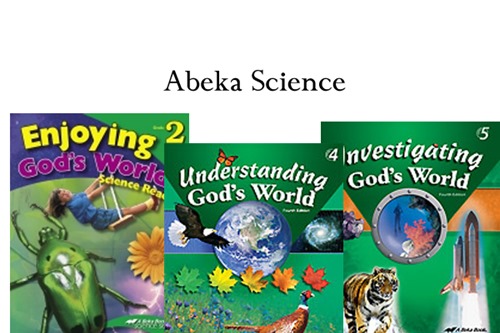 Pros:
Material is grade appropriate.
Lessons are easy to teach and plan.
Includes hands-on activities to reinforce lessons.
Re-uses colorful flashcards through the grade levels so you only have to purchase once.
Cons:
Can be a little confusing for the teacher with several booklets to purchase.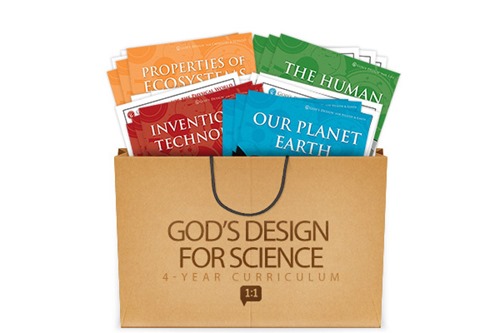 Once my children are a little older I plan to switch from Abeka to God's Design For Science by Answers in Genesis. This curriculum is a four year curriculum that is meant to be repeated with older grades. Unfortunately I did try to start it but the materials were just too advanced for my younger children, so we will wait to start this.
Pros:
Focuses on God as Creator.
Hands-on activities to reinforce skills.
Cons:
Can be expensive, but not so bad when you consider it is four years worth of curriculum.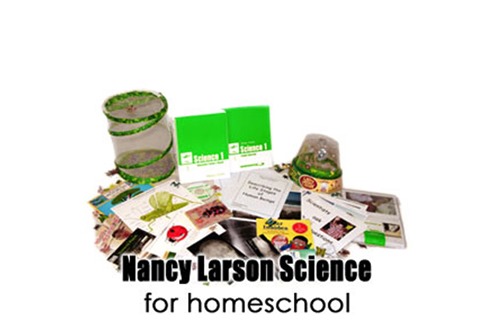 A fun hands-on alternative for younger children is the Nancy Larson Science program. I have been tempted to try this a few times, however they currently only offer Science K to Science 4. With my oldest going into 5th grade, I wasn't sure if it would benefit my children or not.
The other issue I have with this program is the price. Materials are quite expensive, however it comes in a complete kit. So it is tempting to purchase a science "kit" that includes everything you need!
Pros:
Hands-on and fun activities for younger learners.
Cons:
Expensive
Currently only available for elementary grades.
So, now comes the fun part!
What are your favorite Science curriculum, resources, websites, etc? Leave a comment below discussing your choices for this year and why.
Feel free to ask questions or reply to each other too!
It's my way of doing a forum without actually doing a forum haha!
And hopefully this will help us all as we start the process of researching curriculum, and trying to decide what will be the best fit for our homeschool.
Note: Please keep today's conversations geared towards SCIENCE, I will be posting one for each subject separately so we can keep our comments organized.
Click here if you missed my previous Homeschool Curriculum Forum posts!
Disclosure: This was not a sponsored post, I may however be affiliated with one or more products mentioned. The opinions expressed in this post were not influenced by the company. They are products I have used and felt like sharing, cuz' it's my blog and I can if I want to.