Hi all! Today we're talking about our favorite foreign language programs in the homeschool curriculum forum series!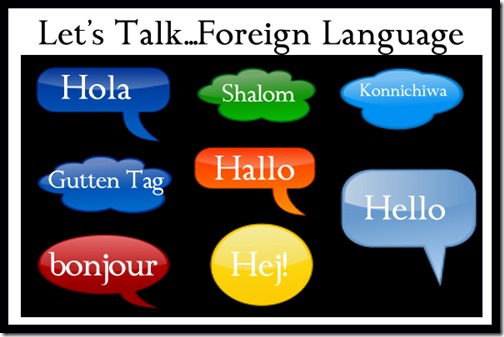 For younger students my favorite program is PowerSpeak. It is an online program with fun games and activities that help foster general vocabulary and sentence structure. My only issue with this is price and the lack of levels available. Currently they only offer elementary level 1 and 2, then the next one up is Jr. High which I thought would be too difficult for my 4th grader.
Pros:
Fun and independent curriculum.
No experience necessary to begin.
Cons:
Fairly expensive, especially if you have multiple students.
Limited in levels available.
Only 5 languages available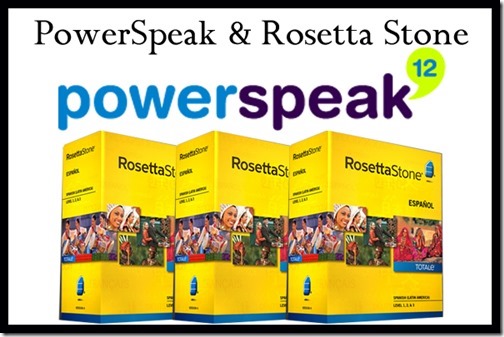 My next choice is Rosetta Stone. We tried to use this initially when Strawberry Shortcake was in 2nd grade and it just didn't go well. The curriculum moved way too fast for her, and it assumed a certain level of maturity to infer differences in verb tenses and sentence structure. However now that she's a bit older we will re-visit this program and see how it goes!
Pros:
Thorough lessons
Visual and audio lessons
Available in 30 languages
Cons:
Can be costly unless you can find a used version.
So, now comes the fun part!
What are your favorite Foreign Language curriculum, resources, websites, etc? Leave a comment below discussing your choices for this year and why.
Feel free to ask questions or reply to each other too!
It's my way of doing a forum without actually doing a forum haha!
And hopefully this will help us all as we start the process of researching curriculum, and trying to decide what will be the best fit for our homeschool.
Note: Please keep today's conversations geared towards FOREIGN LANG., I will be posting one for each subject separately so we can keep our comments organized.
Click here if you missed my previous Homeschool Curriculum Forum posts!
Disclosure: This was not a sponsored post, I may however be affiliated with one or more products mentioned. The opinions expressed in this post were not influenced by the company. They are products I have used and felt like sharing, cuz' it's my blog and I can if I want to.