Welcome to Massachusetts! We're doing great on our Road Trip USA trek this year and the kids are doing great learning about our wonderful USA!
We started off this week with the Teeny Tot quizzing everyone on the states they've learned so far. Then she located Boston, MA on our Wall Map for all to see. Actually, she located Virginia, but we all clapped and told her she did good so she'd get down and let someone else have a turn.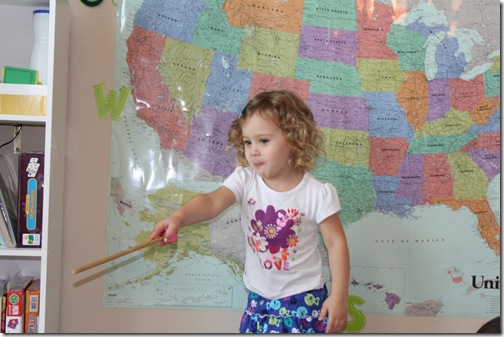 Here are some of the things we learned about this week:
Of course we added our Massachusetts flag to our Travel Log: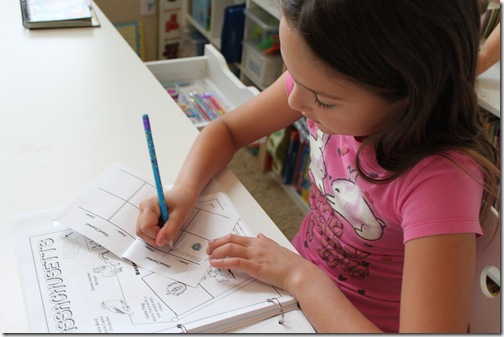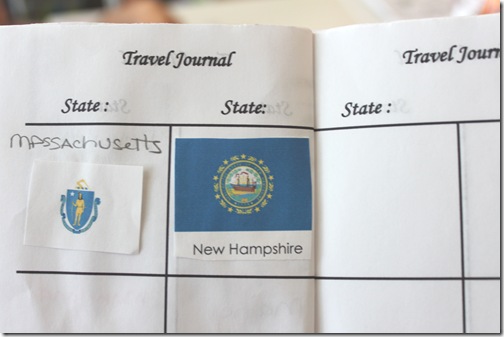 We learned about the state symbols and places of MA then the kids colored their MA worksheets.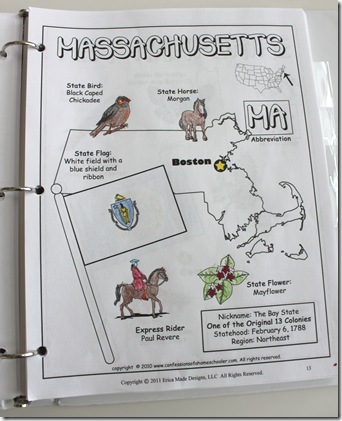 They took turns locating Boston, MA in our Atlas using the mapping grid locations to practice their mapping skills.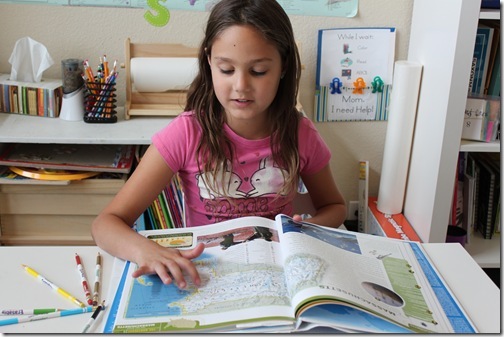 I found these fun United States bulletin board pieces at a local Teacher Supply store a few years back. It's made by Creative Teaching Press. I'm sorry, I can't find the link for it, so I'm not sure it's still around.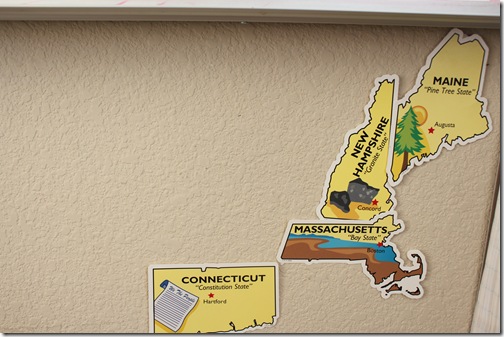 We added the Morgan Horse and Black Capped Chickadee to our animal wall: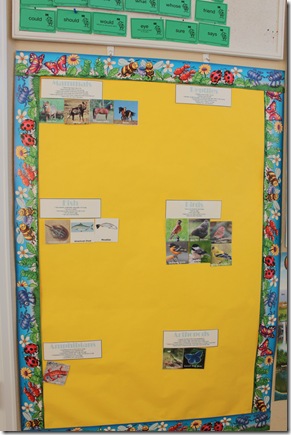 And that wraps up our Massachusetts study! If you'd like to come along with us on our Road Trip USA journey, click the image below to learn more!