Okay, so I know I already posted a Floral 2013 Blog Planner, but I've had several requests for something more colorful along with a few additions to the planner that fit more specifically the needs of bloggers.
So I created one for 2014 (to be released shortly), however I liked it so much that I created one for the 2013 year as well! I know we're almost half over, but we still have half a year of colorful blog planning pages to go!
So, without further ado…I introduce to you…dun-dun-dun…
The 2013 Colorful Blog Planner!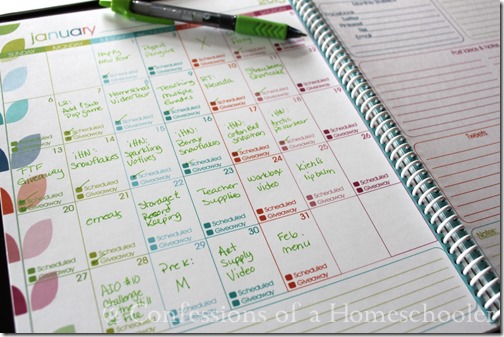 –> Click here to download the 2013 Colorful Blog Planner FREE! <–
As you can see I went with the calendar layout for this planner and added some extra info on the opposing page. It includes Monthly Statistics, websites and inspiration, post ideas and notes, tweets, pinterest pins, and additional notes.
Print & Assemble:
After downloading, print the planner by printing the odd pages starting with page 1. Then flip the pages and print the even pages on the backs.
Next take the document to the Office Supply store and have them spiral bind it. I spent $3.50 for the coil and a clear front cover and white back cover for my planner. This just makes it more durable and holds it together beautifully!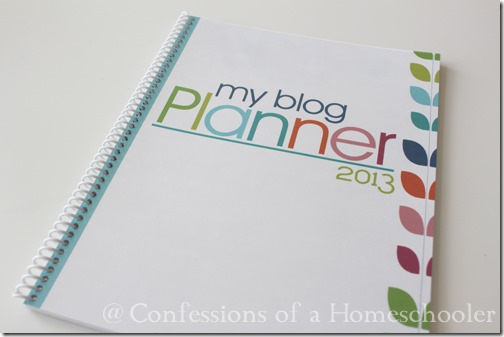 The Insides:
As you can see if you print the planner front to back, you'll end up with your monthly calendar on one side and the monthly notes and other information on the opposing side.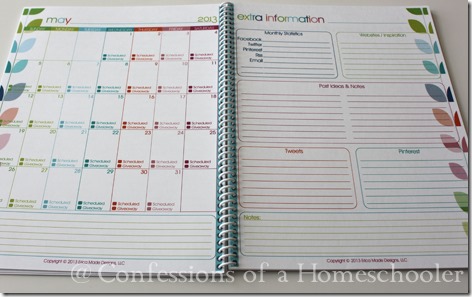 This new planner also includes several pages for giveaways & reviews…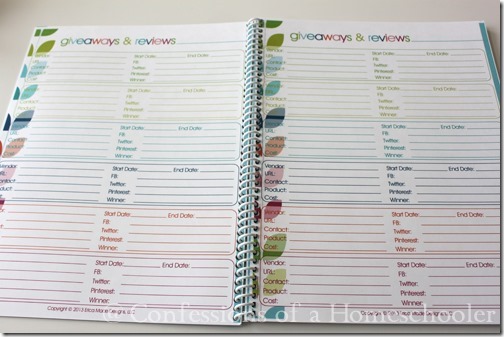 Blog advertisers and sponsors…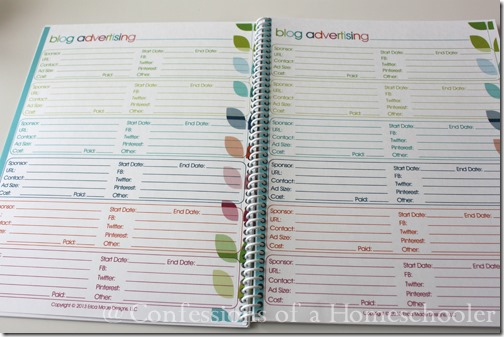 And pages at the back for general brainstorming and note taking.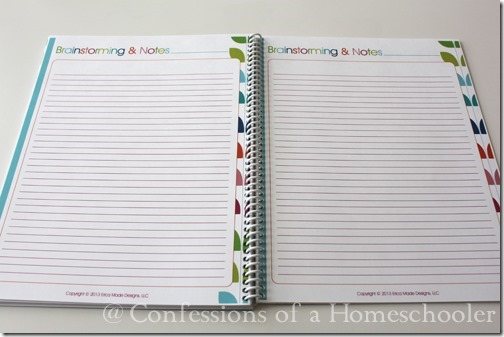 –> Click here to download the 2013 Colorful Blog Planner FREE! <–
I hope you enjoy this planner, as always feel free to send improvements and suggestions to me via email. I can't promise I'll be able to attend to all requests, but if it is something that would be useful to most bloggers I will do my best to update the planner!
Enjoy!