Hello fellow homeschoolers!
Today I have a fun review and discount coupon just for you! This week we had the privilege of reviewing the new Arts & Crafts Supply Center from Lakeshore Learning.
Psst… keep reading for a special discount to Lakeshore Learning!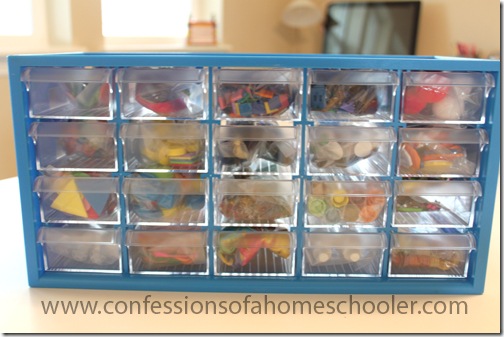 While all of my kiddos love to do crafts, this is right up Strawberry Shortcake's alley. As a matter of fact the second she saw this set her eyes lit up and she got right to work!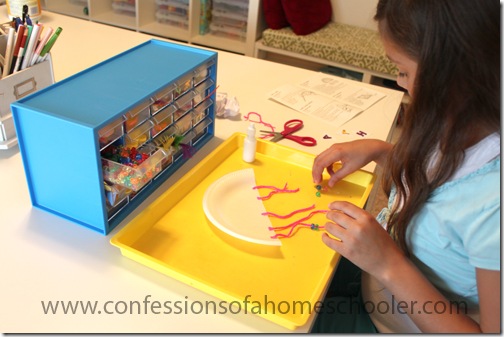 (P.S. The tray Strawberry Shortcake is working on is also from Lakeshore Learning, they are Easy-Clean Craft Trays and they come in a set of 4 which is perfect for us. We use them all the time for crafts!)
The kit comes completely stocked with just about everything you can think of to create some super cool art projects. And it's all housed in this sturdy plastic container. Each of the little boxes pull out for easy access.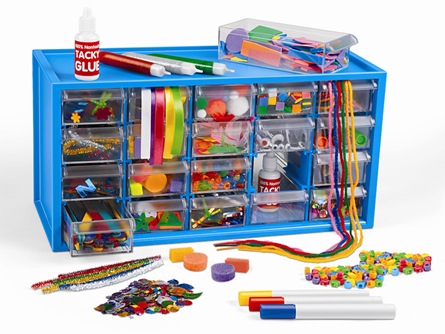 First up Strawberry created this fun name plate hanging. (Sorry I blocked her name out with the little circles, but you get the idea.)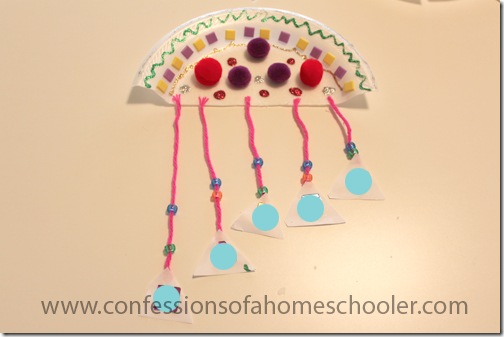 Here is on of the cool masks they created. With the exception of the paper plates, everything you see in these pictures was included in the kit right down to the glue.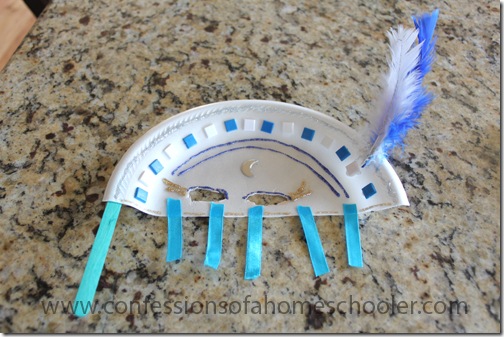 I believe this was the Teeny Tot's party mask.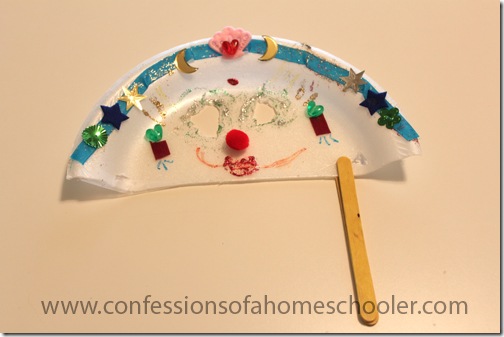 Our cat even got into the action with his own homemade mousey toy! Very creative I thought ;o)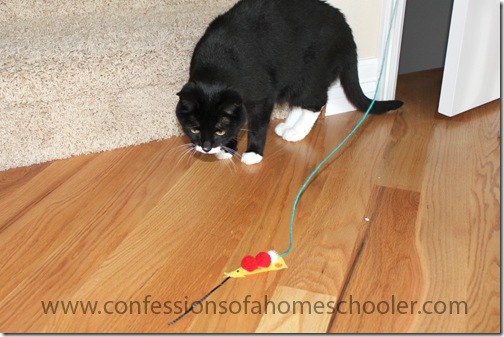 And Tinker Bell made this cute little lady bug.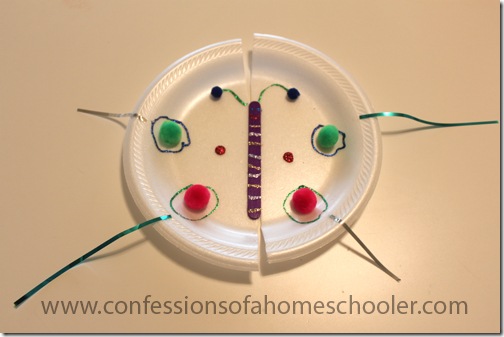 As soon as the others saw her having fun they all started trickling in to see what all the hubbub was about. And thus started a creation frenzy that lasted a large portion of the afternoon.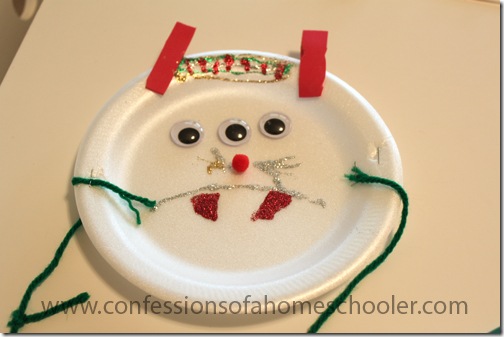 Which worked out pretty well for me since I got to enjoy a little bit of alone time during the session.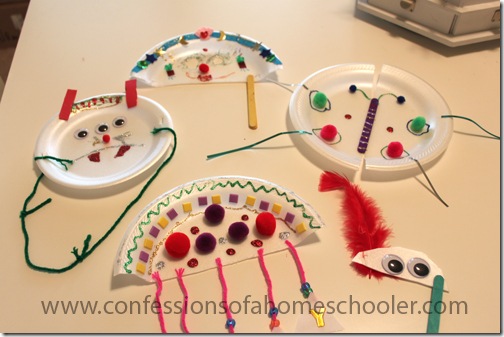 Over the years I've loved my visits to Lakeshore Learning! They have great ideas and products for elementary students.
And just to help make your year a little brighter the kind people at Lakeshore Learning are offering a special discount for my readers!
Ready to save?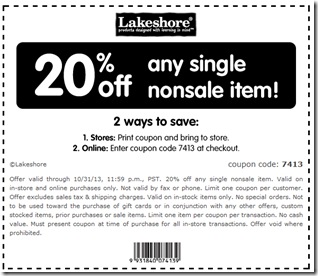 Click here to get your 20% off coupon to Lakeshore Learning!
You can save online or in stores.
Stores: Print coupon and bring it to the store

Online: Enter coupon code 7413 at check out!
Offer valid through 10/31/13, 11:59 pm EST.