Good morning everyone! If you follow me in Instagram, you probably already know that we're officially out of school for the summer! And thank goodness because this mama is in serious need of a B R E A K!!!!!!!!!!!!!!!!!!!!!!!!!!!!!!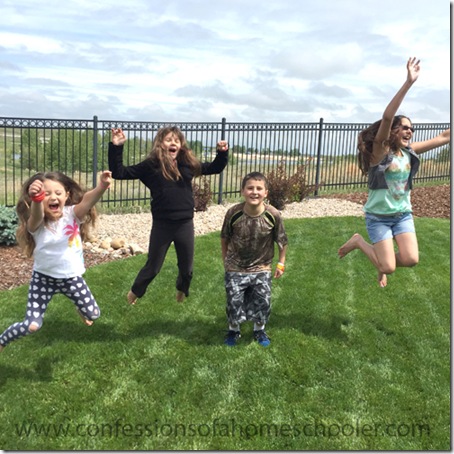 At the start of the year I'm always energized, excited, and ready to rock-n-roll. Then I slowly start to fizzle out as the year progresses. I don't know what it is about the end of the year. It's like the culmination of all of the school days, sports, and other activities have all piled on top of me and I can barely keep my head above water!
So when the sweet relief of the end of the year rolls around I seriously REJOICE!
Then I let out a big sigh….
Then I stare at a blank wall for about 10 minutes…
Then…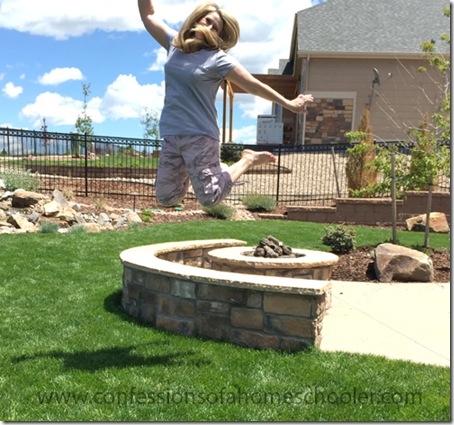 Then I go to the pool…
And that's where we're headed right now!
I plan to spend most of the summer relaxing and having fun with my family. My husband has taken some time off this summer as well, so we might just hop in the car and head somewhere.
There might be camping.
There might be marshmallow roasting.
There might be sweet tea.
There might be afternoon reading.
There might be long walks.
Three might be bike rides.
There might even be water balloon fights. I'm undefeated.
The point is, that I have no firm plans, and for once I'm happy to just chill out and relish in the fact that I don't have much to do.
Well, except for write a few new curriculum do-dads for you all! Oooh!! And I have another book on the way, and 3 more in my head. Hopefully I can get them out before they fly off into never-never land.
I also want to let you know, that along with my plans to do nothing this summer, I'll be blogging a little less regularly. I do plan to share some of my curriculum planning, what we're going to be doing next year, and more curriculum video reviews. And anything else random we might do this summer. It just won't be daily posts like I've been doing for the last 7 years.
Whoa. I've recently realized that I've been blogging almost daily since 2008!
I remember starting my little blog like it was yesterday. Writing random things that we were doing, not ever imagining that God would bring it this far! We're all so grateful for His blessing on our little corner of the net, and pray that it will continue to be a blessing and source of encouragement for you all as well as our family!
But don't worry, we'll resume our regular blogging schedule in August when it's Back-To-School time and I'm refreshed and ready to go!
And that's what we have planned for summer. What are you all up to? Do you take a break, or travel, or maybe school year round?
Or are you excited for a much needed break like I am? If so, grab your iced tea and meet me at the pool. We can sit around and chat about nothing in particular

Follow us this summer!
If you're interested in keeping up with us this summer, make sure to follow me on Instagram where I'll be posting lots of pics!! I'm totally loving the ease of Instagram and so I post there quite a bit. Make sure to follow the hashtag #coahhomeschool too!
Oh, and if you're looking for some fun summer boredom busters, check out my series on great summer kids activities!