Hi homeschoolers! Today I am sharing a fun unit study I created on the state of Colorado.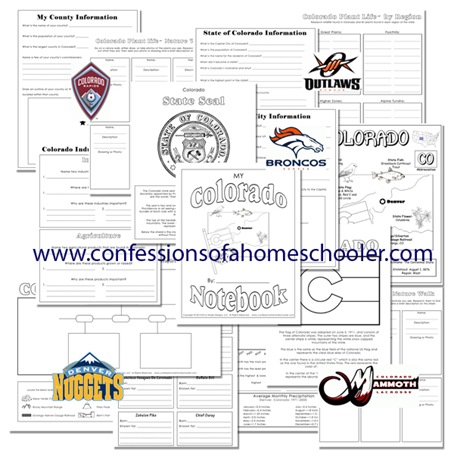 Most states encourage (some even require) you to do a unit study on your home state sometime during a student's fourth grade year of studies. Since we live in "Colorful Colorado", we'll be doing our unit this year with Turbo and Strawberry Shortcake.
My Colorado Unit Study includes teacher lesson plans, student worksheets, field trip ideas, and more fun things to do in the beautiful state of Colorado!
Some of the things covered in the study include:
42 daily lessons
Colorado State Introduction
Landmarks
State Symbols
My City, and My County information
Colorado Mapping
Agriculture and Industries
Wildlife
Plantlife
Climates
Colorado State History Timeline
Famous Coloradans
Weather
Government
State Sport Teams
Review activities & reports
Accompanying crafts and recipes
As I mentioned there are a total of 42 daily lessons in this unit. they will take approximately 30-45 minutes depending on the activity. We will be doing it 3 days per week, but you're welcome to adjust it to fit the needs of your schedule.
I have geared this unit for elementary aged students, but it can be also completed by older students if applicable.
–> Download the Colorado Unit Study here!
Now before you all ask for more states, I will not be creating individual state studies unfortunately. However you can grab my Road Trip USA curriculum if you'd like to learn more about our wonderful United States of America!