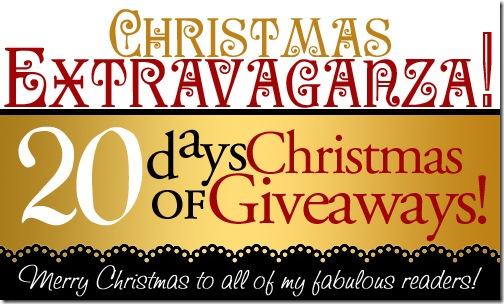 Hello wonderful readers! Today I have a special giveaway for you all! It's the new book "One Thousand Gifts" by Ann Voskamp.
Aside from being a New York Times bestselling author and blogger on A Holy Experience, Ann is a homeschooling mother of six. She is no stranger to the difficulties of motherhood – and life.
In ONE THOUSAND GIFTS, Voskamp shares her own journey through hard, dark days and hidden fears as she seeks to answer one of life's greatest riddles: how do you discover joy—right where you are? The book serves as an encouragement for all to find joy and gratitude in the midst of the worn-ragged days by counting their own 1,000 gifts.
In her book, Ann shares her amazing journey through difficult times, which has brought her closer to her Jesus in a way that I can only aspire to! Ann not only has an amazing gift for encouragement, but her words flow beautifully across the page. It's like reading poetry in novel form!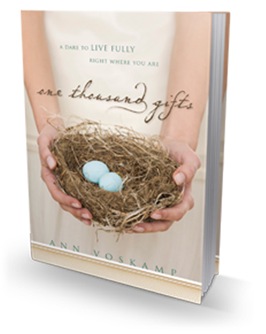 Since I clearly don't have that gift, I'm going to let Ann tell you a little more about her book herself!
In One Thousand Gifts: A Dare  to Live Fully Right Where You Are, Ann strives to find the meaning of life and fully embrace the surprising truth from the final scenes of Jesus' earthly life.  In the hours before Jesus' execution, he took bread and gave thanks.  This fresh, heart-wrenching book unveils the long forgotten wonder that through the imitation of Christ's thankfulness, we too can experience a life of joy.

With startling lyrical power, Voskamp writes the answers to universal questions:

Where is joy in the midst of cruelty and chaos, duties and despair?
How does one slow down enough for the soul and God to live in synch?
How in the world do we learn to find God and live fully?
I'm just getting started on this wonderfully inspiring book, and can't wait to share a copy with one of you!
Fill out the rafflecopter below to enter!