What!? Yep, it's that time again. Back-to-school time! Honestly, I don't think I was quite ready. And neither were my kiddos. We were knee-deep into summer, and enjoying all of the lazy, fun-filled, play-date filled, marshmallow roasting days.
And now I can't believe I have kindergartener, 3rd grader, 5th grader, and *sigh* a 6th grader…a.k.a. middle school! Say WHAT!?
That tall girl in the middle is only a few inches shy of being the same height as me. She already steals my shoes. When did that happen? Last time I looked she was 4 and starting preschool.
Please hold while I have a small melt down…
I've been in denial for a few months now.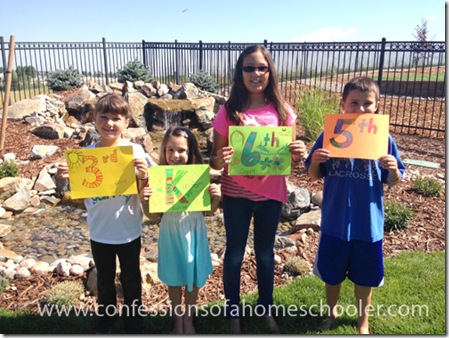 Thank you for understanding, I know you can relate.
So…what happened to summer you ask?
Who knows.
It's eluded me, and most every one else I've talked to too!
But, I find the best way to start school back up, is…in the words of Nike…Just do it.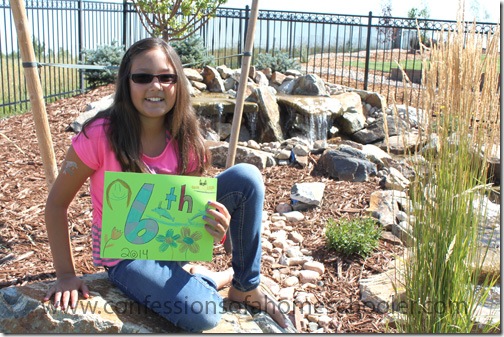 Did I feel like starting? Um, no.
Did I have a huge headache that day? Um, yes!
Did I think about postponing day 1? Definitely YES!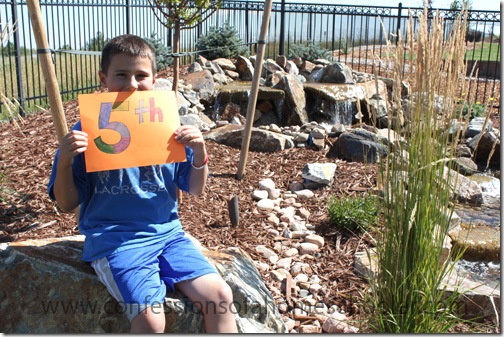 Did the kids feel like starting? Definitely not. Except Tinker Bell, but she's one of those crazy kids who actually like school!
Did the day go perfectly? NO! I like to refer to day 1 as organized chaos.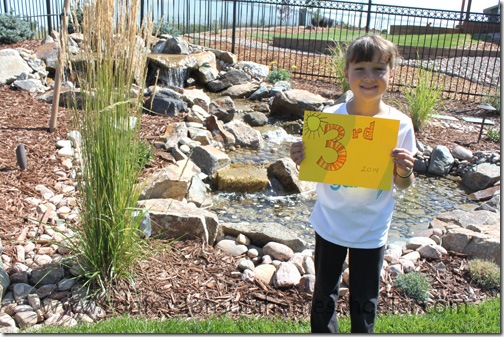 But you know what? Overall it wasn't so bad, especially for a first day with new curriculum, four excited kids who wanted to do everything right away, and one tired mama!
And you know what else? It's over, day 1. DONE!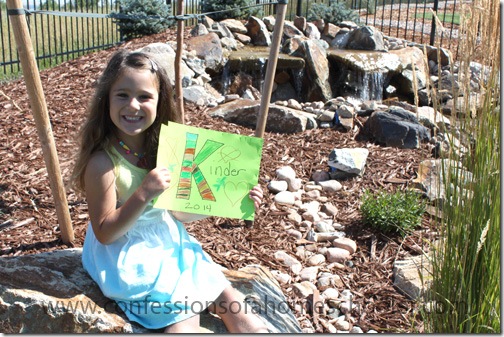 I always think starting is the hardest part. But once you get going,  you get back into your homeschool groove, and the days roll by.
So if you've been procrastinating, pull yourself up by the boot-straps, and dig in homeschooler!
There's no time like the present.
And just think…the earlier you start, the earlier you'll be done!
I plan to get up at 5am tomorrow and call the kids out of bed like a drill sergeant.
Because I feel like hitting the pool a few more times before summers over.
Don't tell them though.
I want it to be a surprise ;o)
Happy back-to-school y'all!