most of you know that we participate in a Co-op this year. And one of the fun things that come with doing a co-op group are things like science fairs, geography fairs, and my personal favorite….baking contests!
Actually this year is the first year that my kids participated in the baking contest. They were to come up with a baked goods idea, and execute it on their own.
Tinker Bell & Pig Cupcakes:
Tinker Bell decided to make "Pig Brownies". She used a regular brownie mix and added in chocolate chips for a little more deliciousness. Then she cut pink marshmallows in half for the nose and ears. Next she used frosting to create the eyes and mouth. They turned out awesome, and she won 1st place for the 3rd – 5th graders!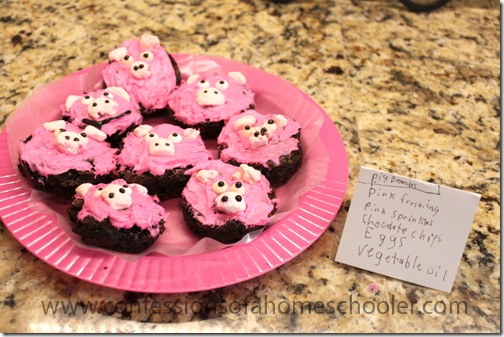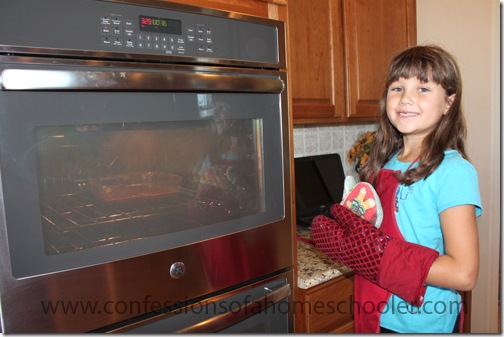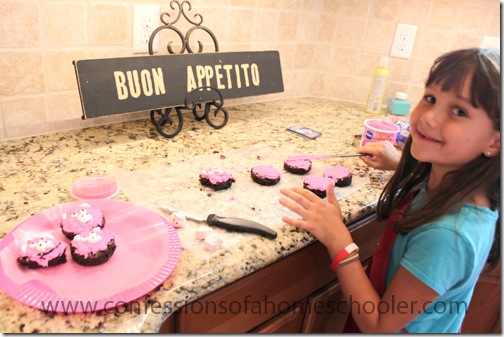 Strawberry Shorcake & Caramel Chocolate Cake:
Strawberry shortcake made a delicious chocolate caramel cake! She did everything on her own, and it was a total hit! She won 3rd place for the 6th-7th graders.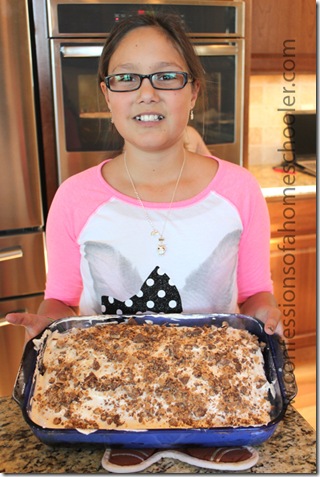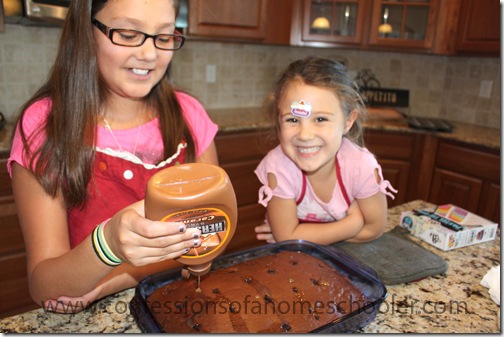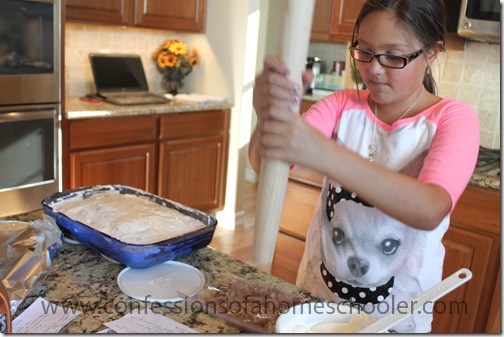 Turbo & Frog Cupcakes:
Turbo made these super cute "Frog Cupcakes" using chocolate cake mix, and then some editable googly eyes he found at the store. He also used black frosting to add in the nose and mouth. He won 2nd place for the 3rd-5th graders.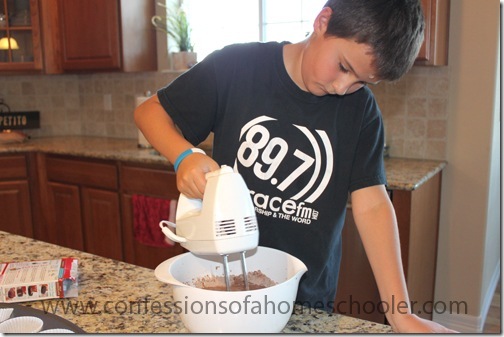 Teeny Tot & The Rainbow Unicorn Cake:
The Teeny Tot was set on making a rainbow unicorn cake. We found a cute rainbow cake mix that was actually pretty easy to make. We made the main cake mix, then separated it into 6 bowls. We then added different colors to the bowls, and then poured them into the cake pans. They baked into rainbow swirls which were awesome.
Next she covered the cake in yellow frosting with blue glitter and added eyes using white and chocolate chips. She finished it off with a piece of foil covered cardboard for the horn.
Teeny Tot won 1st place for her awesome cake!
I can't believe I didn't get pics of the insides because the rainbow turned out really cool. But it was kind of a mess by the end of judging LOL!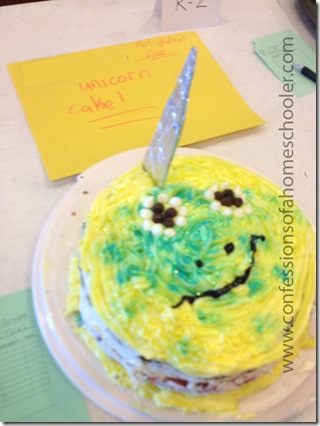 And before you ask whether or not I threw the results, the answer is no. I wasn't allowed to judge at all because I had kids in each of the grade levels. Boo.
Oh well, I still did a bit of taste testing which was just as good!