Hi everyone! I have an fun giveaway for you today! The folks from Highlights Which Way USA came upon my Road Trip USA curriculum and thought it would be a great fit to use their Which Way USA Magazines to go with it.
And guess what?
I told them that I already used the magazines during our own Road Trip USA journey and we loved them! AND I would love to giveaway some to one of my readers!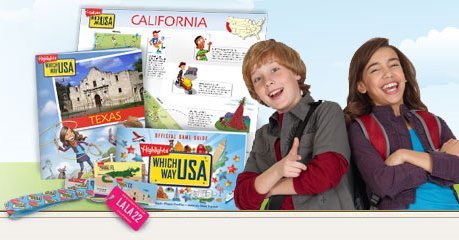 What is Which Way USA?
Which Way USA is a U.S. geography book club for kids! The magazines sent out are a great way to learn about all 50 states! They include a colorful fold out map, a fact sheet on the opposite side. They also come with a full color magazine that has a lot of games, activities, state facts, and collectible state license plate key tags too! And you can get state stamps as well!
The Introduction Set is $6.95 + shipping and handling for two state books, accompanying state maps, Official Game Guide, collectible license plate key tags, and access to online content. After the first shipment, the cost is $6.95 per state set + shipping and handling.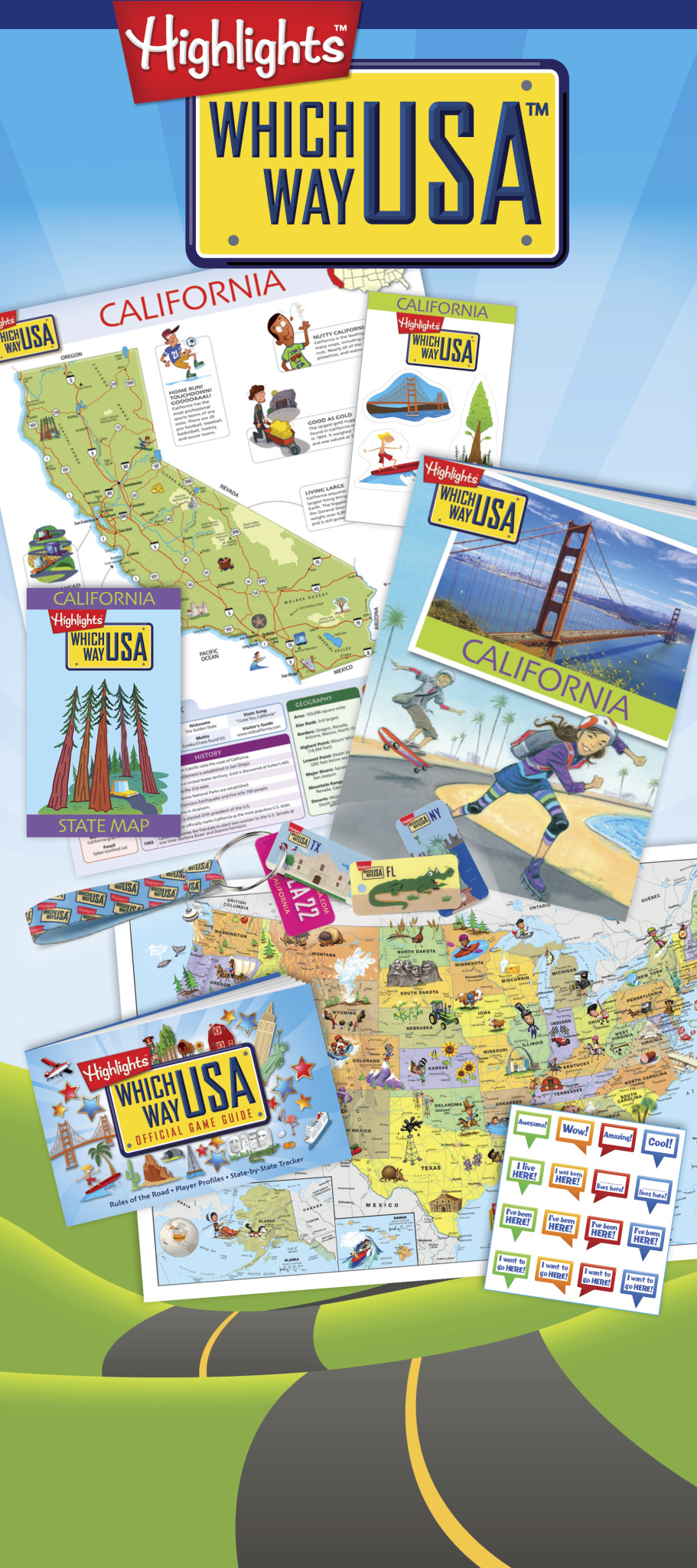 As I mentioned, these are a great supplement to my Road Trip USA curriculum, and we loved receiving them in the mail each month! If you're interested in adding these to your homeschool, head over to Which Way USA website for more information. And don't forget to enter the giveaway below!
Giveaway:
One lucky winner will receive 6 FREE shipments of Which Way USA! Fill out the rafflecopter below to enter!