Good day readers! I have an awesome, and of course easy, recipe to share with everyone today!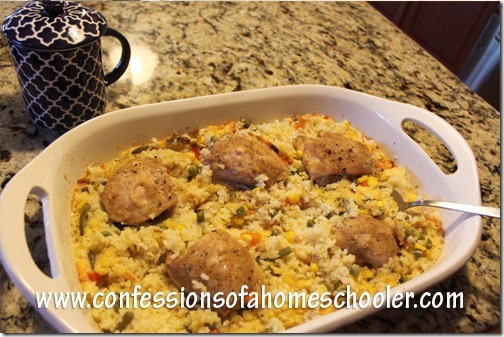 This creamy chicken and rice casserole is awesome for any day that you need to toss something together in a hurry. And if you're me, that's just about everyday.
So let's get on with it shall we?
Ingredients:
6 boneless skinless chicken thighs or 4 boneless skinless breasts
1 can cream of chicken soup
1 3/4 c. water
2 cups white or brown rice (You can even use instant rice if you want to)
1/2 tsp. onion powder
1 cup frozen mixed vegetables (we like peas, carrots, corn, and green beans)
bread crumbs
salt and pepper to taste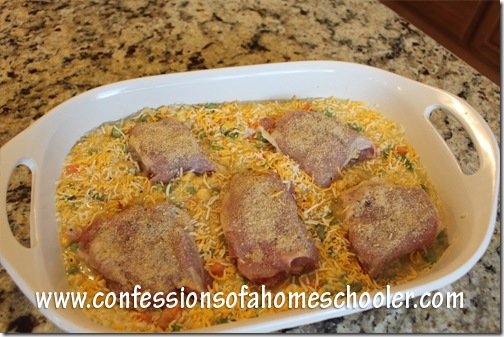 Directions:
Preheat oven to 375°F
In casserole dish mix in soup, water, onion powder, rice, and vegetables. Stir around so that soup mixes in well.
Place chicken on top of rice mixture and lightly sprinkle chicken with bread crumbs.
Cover and bake for 50 minutes or until chicken is cooked through and rice is tender.
Stir rice before serving.
Serves 4-6.
Hope you enjoy!