Good morning everyone! It's time to start thinking about the holidays, and today I have a great giveaway for you from The Perfect Advent Calendar!

I love doing advent calendar activities, and frankly this year I was excited to receive one that was basically already done for me! All you have to do is put it together and go.
What's in the box?
In each box you'll receive festive number pockets with holes already punched and ready to go! You'll also receive some red ribbon, along with 30 activity cards. If you're paying attention that means you get 5 extras so you can personalize your advent activities. Each card contains a family activity, a bible verse, and a short prayer.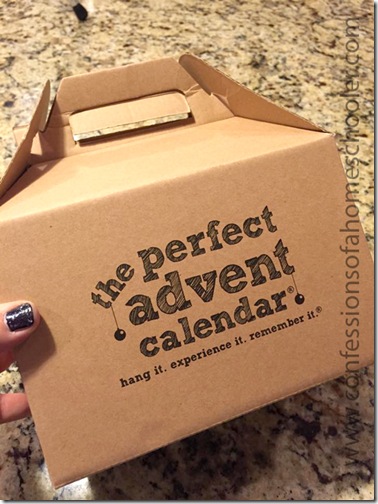 The kit also comes with a supply list to help make sure you have any necessary items on hand. The cards are a nice mix of crafts and activities that don't require a whole lot of time or money, which is a great help out this busy homeschooling mama!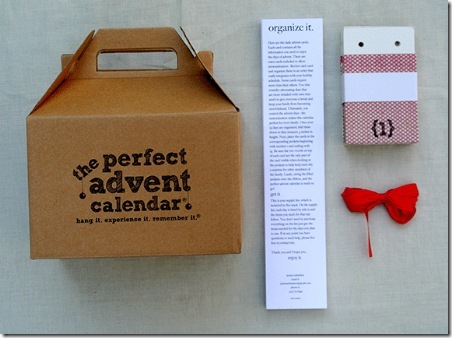 Once you place your cards in the pockets they'll look something like this. As you can see the activities vary and you can select which activities you put on which day to help customize the calendar for your family.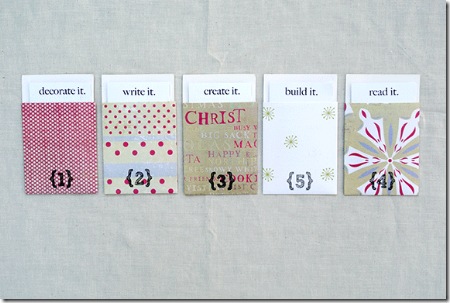 Giving Back
Another wonderful bonus that comes with this calendar is the gift of giving back. The company is donating 10% of their sales to help with a lovely family's adoption fund. And I don't know about you, but I love knowing that products I purchase are somehow benefiting others as well!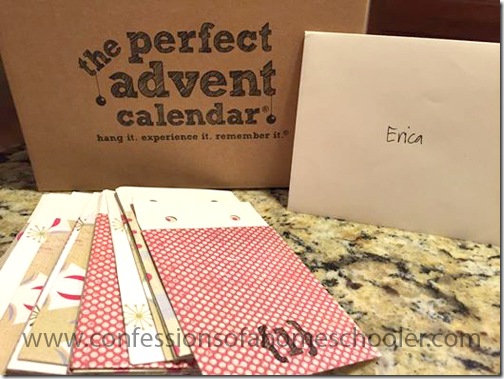 What's the cost?
Full Kit: The full kit including the box, 25 number pockets, 30 activity cards, and 1 ribbon costs $29.95.
Activity Cards: You can also purchase the cards separately for just $15.95.
Want more information? Visit The Perfect Advent Calendar
Win it!
Jessica from the Perfect Advent Calendar is offering one of these kits free for my readers! All you have to do is enter below to win!
PLEASE NOTE: This giveaway is only open until Wednesday, November 19, 2014 at midnight to make sure they can ship out your item in time for December!