As promised today I'm sharing some of the highly requested items from boys for Christmas this year. These aren't always educational, but they're definitely fun and most of his items encourage logical thinking skills so I'm counting them as educational too LOL! Ready?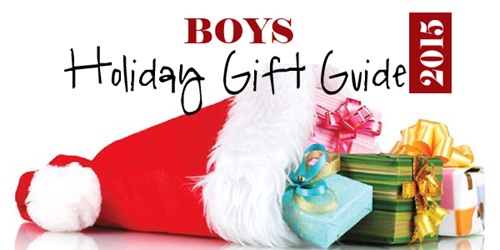 Books:
The Underland Chronicles have been a favorite of my son's for awhile now, and I think most boys would enjoy this series. Here's the online synopsis, "When Gregor follows his little sister through a grate in the laundry room of their New York apartment building, he hurtles into the dark Underland beneath the city. There, a conflict is brewing between the humans and the giant creatures that live below. Gregor must find his place in the frightening prophecies he encounters, the strength to protect his family, and the courage to stand up against an army of giant rats."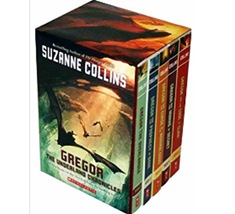 Another favorite of my son's is the Percy Jackson series. He really enjoyed these books, but as with any book series, you'll want to read the reviews to make sure that it's appropriate for your children.
Here is the online synopsis: "Percy Jackson is a good kid, but he can't seem to focus on his schoolwork or control his temper. And lately, being away at boarding school is only getting worse-Percy could have sworn his pre-algebra teacher turned into a monster and tried to kill him. When Percy's mom finds out, she knows it's time that he knew the truth about where he came from, and that he go to the one place he'll be safe. She sends Percy to Camp Half Blood, a summer camp for demigods (on Long Island), where he learns that the father he never knew is Poseidon, God of the Sea. Soon a mystery unfolds and together with his friends — one a satyr and the other the demigod daughter of Athena — Percy sets out on a quest across the United States to reach the gates of the Underworld (located in a recording studio in Hollywood) and prevent a catastrophic war between the gods."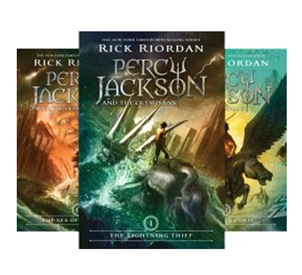 Robotics & Cool Stuff:
High on my son's list are these R.E.V. Robot Enhanced Vehicles. I have to admit they look pretty cool! I've seen them at Target, Bed, Bath & Beyond, and of course you can get them online as well! They're basically Robot Enhanced Vehicles that are app-enabled and built for battle. They can think, drive, and fitht for themselves, so you don't have to have two players to battle. They have a GPS system that enables the R.E.V.'s to sense their surroundings and navigate accordingly. The starter kit comes with two cars, one drone, and one that's controlled by you.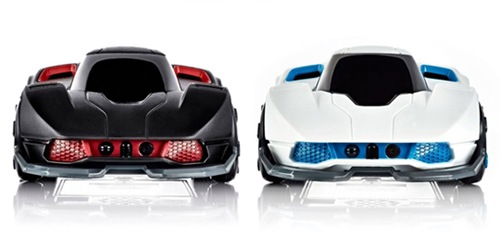 Okay, this one is just plain fun, it's the Star Wars Remote Control BB-8 Droid. They also have a really cool Sphero BB-8 App-enabled Droid which is also cool, but you know…a little pricey for a toy! Still lots of fun though!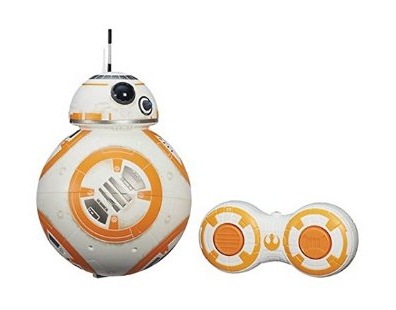 My son is all about mini-drones these days, and this Quadpro Nano Quadcopter 360 looks pretty cool to me and got decent reviews too.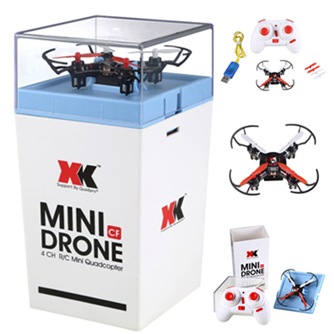 Electronic Snap Circuits: There are several sizes and types of snap circuit kits you can buy, and they're both fun and educational! This one has 300 different projects for your kids to work on and includes a concise illustrated manual. You kids will have fun building a radio, doorbell, burglar alarm, and more!
LEGO Simple & Motorized Mechanisms Base Set: Our co-op has been using this great educational tool from LEGO Education for awhile now and we love it. Each month we meet and do another lesson on motorized mechanisms. You can see my LEGO Education posts here. I highly recommend these sets, they're very fun, but also promote critical thinking and logic skills.
LEGO Education Mindstorms: Turbo has been asking for a Mindstorms kit for a while now. They're kind of pricey, but we have a friend with one and it's actually quite amazing! Turbo is asking for money this year from his grandparents, so he can hopefully save up to get a kit. With the kit you can build, program, and test real-life robotics technology.
If you missed my previous posts, click here to check out my other holiday gift guides!
Disclaimer: There may be affiliate links contained in this post. If you purchase through these links I receive a small percentage. Please know that even if I include affiliate links, I still love these products, and would not recommend them unless I truly thought you would like them too!