Looking for some great gift ideas this year? I'll have more 2015 Holiday Gift Guides coming out soon so stay tuned! But in the meantime, I thought it would be fun to do a giveaway of one of my featured products this year!
We got the Spiral Art Design Center for Miss Lady Bug this year and she loves it!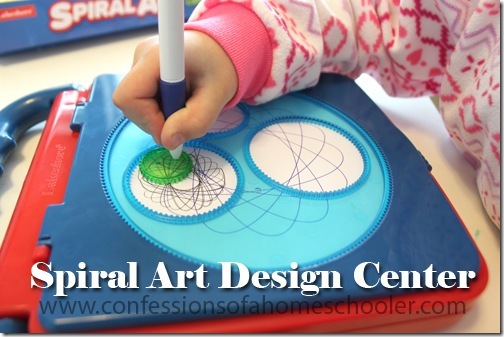 Actually I have my suspicions that a few of my older kiddos will love this too. I remember having one of these when I was a kid, and had so much fun making cool designs with the different disks and colors!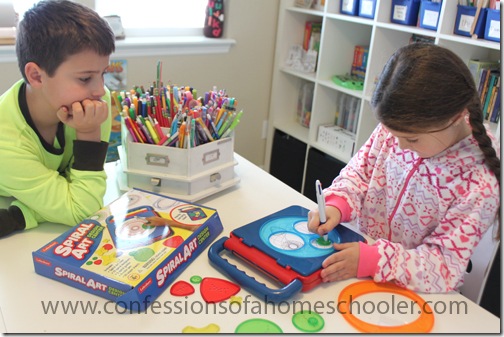 And I was right, everyone ended up giving it a try. I had to set a timer so each one could have a turn.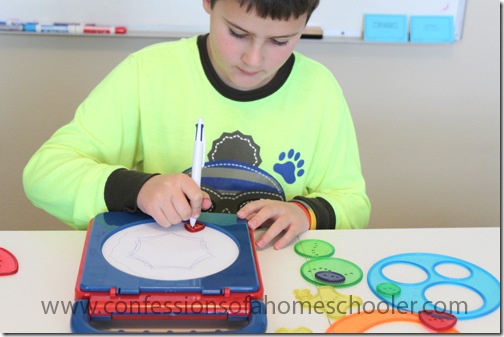 I'm really hoping they'll enjoy this for awhile. And I think it's a great way to encourage creativity while working on fine-motor skills too!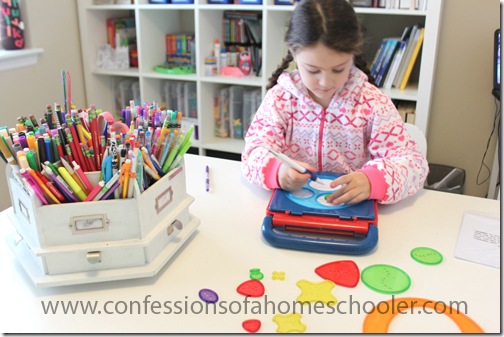 The other thing I like about this one, is that all of the pieces fit into the carrying case, so it's easy to store, and travel with.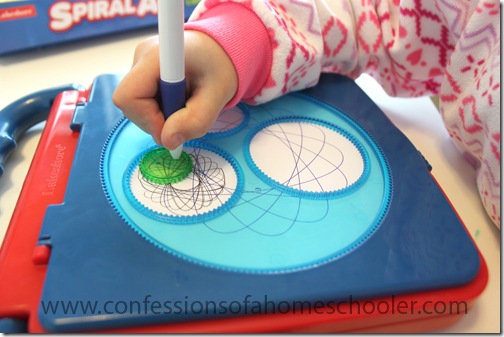 Miss Lady Bug likes to bring it to work on while waiting at Turbo's hockey practice and I like that it gives her something fun and creative to do too!
It comes with 20 pieces of paper, but uses 6 7/8" x 6 7/8" paper squares, so you can easily cut your own. They also have a 100 sheet refill pack you can get for just $3.99 too. This activity is recommended for kiddos age 4-11.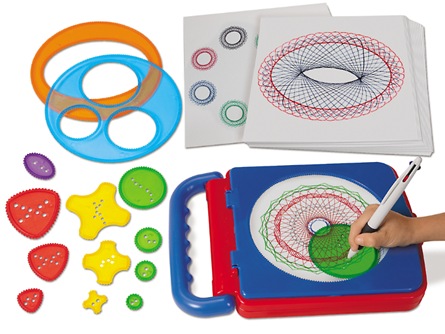 I also have a 20% off coupon to share with you all as well! Just click the coupon below to print or use your coupon! (Coupon expires 12/31/15)
Win it!
Lakeshore Learning is offering to giveaway one of these Spiral Art Design Centers to one of my readers! Yipee!! Just fill out the rafflecopter below to enter! And Happy Holidays!