Hey guys! Today is the LAST day for my 40% off sale! Unfortunately sale prices will not be honored after tonight at midnight EST, so make sure to get your orders in before then!
I hope you're all enjoying the giveaways and grabbing some great stuff for next year!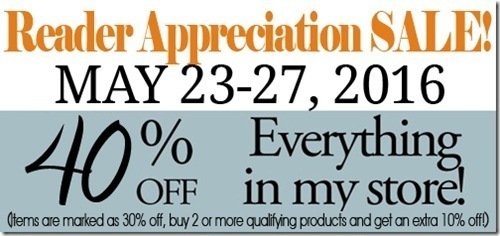 (**Please note: Sale does not apply to the Big Book of Homeschool Ideas, iBlog, or iBlog Pro books as they are affiliate products.)
How it works:
Just to keep things simple and easy, there is no need for a coupon code this time around. Instead, I've just marked everything in my store on sale for 30% OFF, plus you'll get an additional 10% OFF if you purchase 2 or more items totaling 40% off.
Please NOTE: The Literature Mega Packs and Scientist Mega Packs do not count towards the multiple item discount because are already discounted as a bundle.
TODAY'S FEATURED PRODUCTS:
Planners: As most of you know, I have several varieties of planners you can use. I have homeschool lesson planners, a traditional day planner, student 5×7 planners, and a FREE blog planner! Click below to see my all of my planners!
And…They're all updated and ready for the 2016-2017 school year! I also have non-dated planners as well as regular day planners to help organize your life!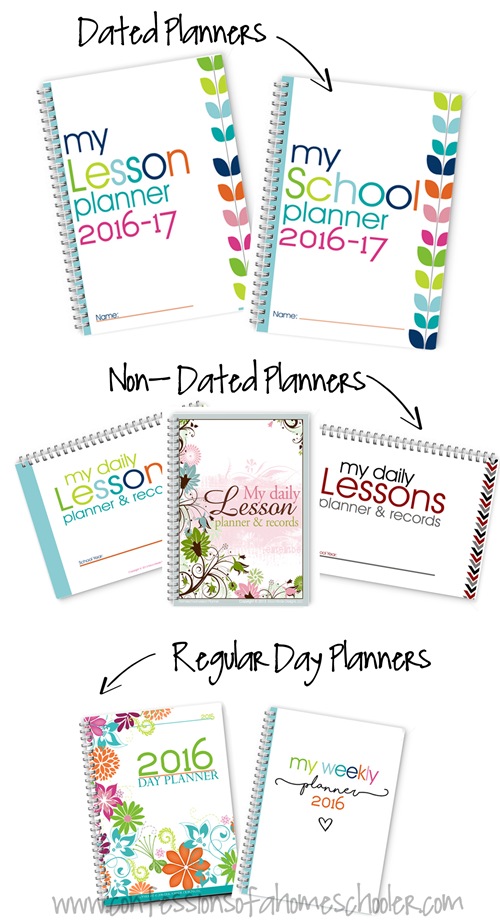 Visit the Confessions Store to see all the goodies on sale!

This sale is valid from May 23-27, 2016 ONLY!!

Please note: Items are marked 30% off, and my 10% multiple item discount still applies, so if you purchase 2 or more items, you'll get the full 40% off of your final price!

I apologize to anyone who has purchased prior to today or who may miss this sale, unfortunately the sale prices are only effective for purchases made during the week of May 23-27, 2016 ONLY.
WIN IT!
Today I'm giving away 1 planner winner's choice!
Enter below to win!
CAN'T WAIT?
Feel free to purchase this product during the sale so you can get the discount, and I'll refund your cost if you win!
Happy Homeschooling! Stop by tomorrow for another awesome giveaway!