Hi friends! I'd like to take a moment to thank all of our armed forces that ensure our safety on a daily basis, and to our founding forefathers who built this country on the values we hold dear.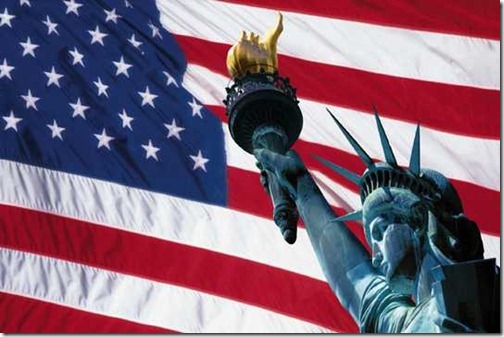 I love this time of year! For us it means summer BBQs and picnics, swim days, concerts, family, and friends. Sweet tea, front porches, and good neighbors!
And of course you knew I'd have to make a quilt to decorate right? I made one for me and one for my mama. The blocks are from Lori Holt's Farm Girl Vintage book and I added some fun mini-star sashing in between for fun! These were super fun to make, and even better to cuddle up with for fireworks!
What will we be doing over here at the Confessions household?
Getting up early to check out the July 4th Parade
Possibly witnessing a rodeo. (Tinker Bell has high hopes of seeing a pig there.)
Relaxing and spending the day with family and friends
Maybe a little swimming
Enjoying some yummy BBQ
Sipping sweet tea
Roasting some s'mores
Enjoying squeals from the kids as fireworks light up the night sky!
We might even get a few sparklers for the kids. But I'm not sure because fireworks are illegal in our city. It says so on a big sign right next to the ginormous fireworks sales tent. Hmm. I'm confused.
Maybe a little camping or boating or fishing…or all of the above!
All of that said, we have a lot of fun planned this week, and so I'll be taking the rest of the week off from blogging and videos! But don't worry I'll be back next week with more Tip Tuesdays and fun quilty giveaways too!
Digital Scrapbooking Template:
For all of you digital scrap bookers out there, I also have a fun star template to share with you. It was inspired from a class at www.jessicasprague.com where I've learned most of my mad graphic design skills!
Note: This is a layered Photoshop download, so you'll need to have Adobe Photoshop or Adobe Elements to use it.
–> Download Star Template <–
Here's a sample of a layout I made a few years back using this template. The background is white linen paper, but it's a little hard to see on this image.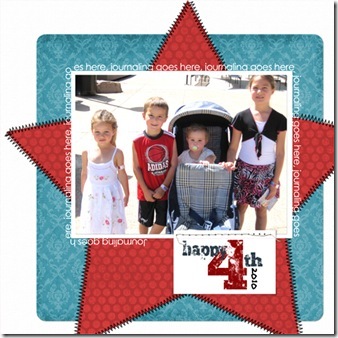 I hope you will be able to enjoy a wonderful and safe Independence Day with those you love!