Hi everyone! Today for Tip Tuesday I'm talking about how to homeschool with babies and toddlers! Chances are if you're a homeschooler, and you have more than one child, you'll be homeschooling while also trying to take care of a newborn, baby, toddler, or all of the above! I know it can seem like a daunting task, but today I'm sharing some of my tips on how to navigate through the early years of homeschooling with the little ones.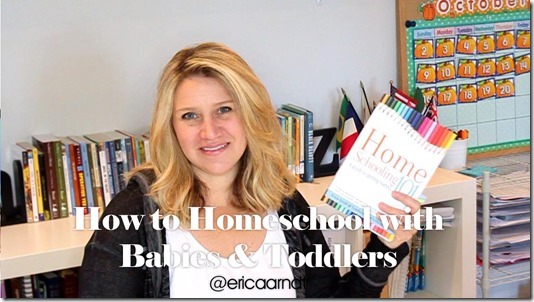 I know this can be a challenging time, and I encourage you to set a schedule that works for your family during this time. Don't worry about what other families might be doing! Also keep in mind that this is just a short season, and next year or even next semester can look totally different depending on the ages of your little ones. So grab a cup of tea and relax for a few minutes while I share some of my top tips for keeping your younger ones occupied during school time!
Watch Tip Tuesday: Homeschooling with Babies & Toddlers
Here are some links to the things I mentioned in this video, hope they help you out!
To keep up with our shenanigans, feel free to follow me:
Want to see more of my Tip Tuesday Videos? Make sure to click the image below to check out all of my homeschooling tips!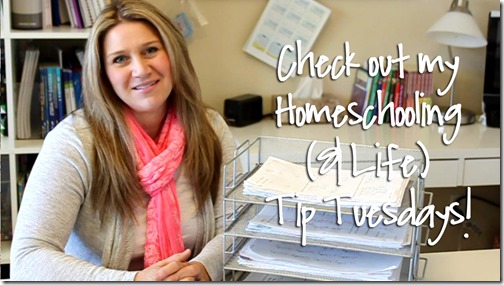 I hope this helps some of you out, I know getting started can be overwhelming! I wrote a book called Homeschooling 101 that will help answer all of your questions on how to get started homeschooling, choosing curriculum, creating lesson plans, etc. For more information on homeschooling check out my Homeschooling 101: A guide to getting started!