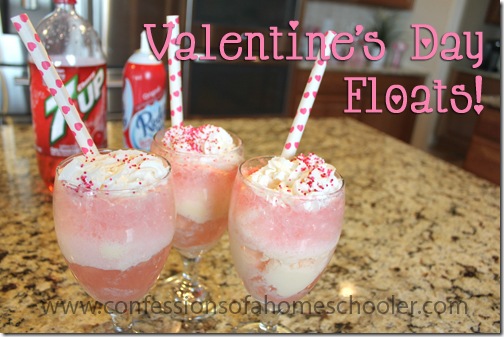 Good morning everyone! We're just getting crazy over here with Valentine's Day fun! And today I have a yummy treat to share with you all!
They're pink.
They're fizzy.
And they're yummy!
They're Valentine's Day Ice Cream Floats!
You will need:
Ice cream – I suggest vanilla ice cream, strawberry ice cream or raspberry sherbet!
Soda – I suggest Cherry 7-up, or any other red soda you prefer
Optional: Whipped Cream, sprinkles, and fun Valentine's Day straws!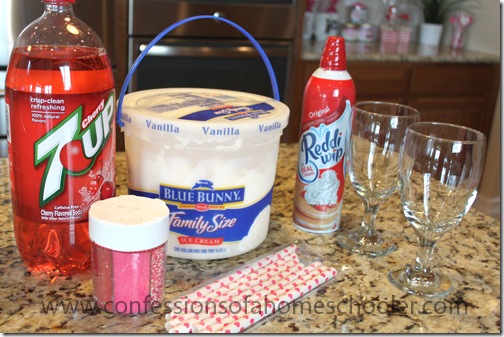 We found the cute heart straws at Michael's craft store, the rest was purchased at our local grocery store.
STEP 1:
Okay, so to start off with, put a few scoops of your favorite white or pink ice cream into a fun glass!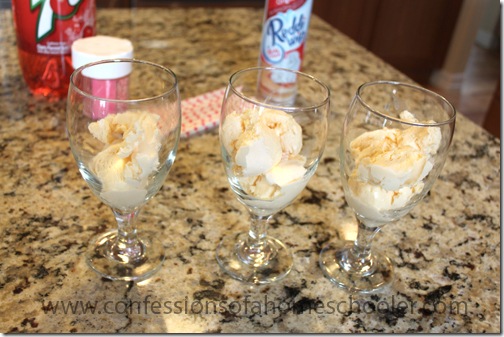 STEP 2:
Now carefully fill up your glass with your soda…go slowly or you'll have an overflow sticky mess on your hands!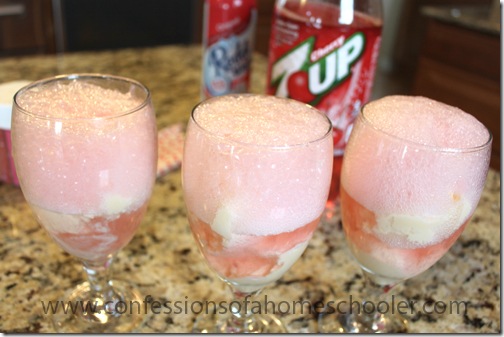 STEP 3:
Finally add some whipped cream, and top it off with festive sprinkles and a cute straw!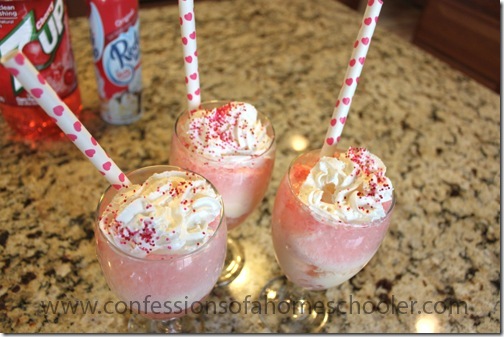 STEP 4:
Find some willing participants and drink up!
As you can see the Teeny Tot did not like this at all…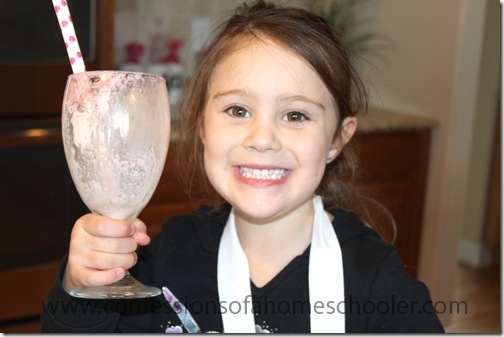 Okay, I lied. Everyone LOVED this!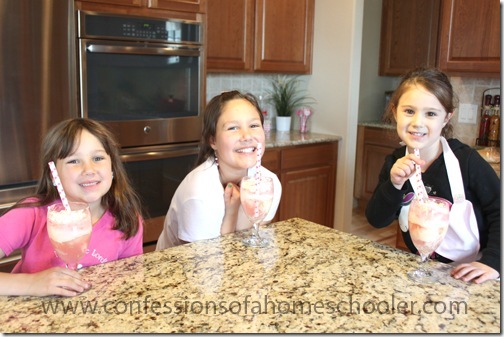 So that's our simple and delicious Valentine's Day ice cream float recipe.
It's a great addition to any Valentine's Day party!
See my other Valentine's Day activities here.