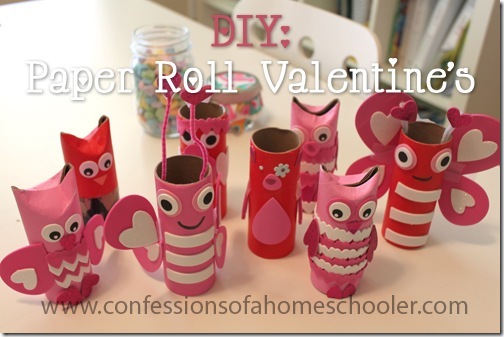 Hello everyone! I hope you've enjoyed the past few days of Valentine's Craft ideas and recipes!
Today I have a really cute craft to share with you, and even better, they're recycled!
Drum roll please…
Introducing Paper Roll Valentines!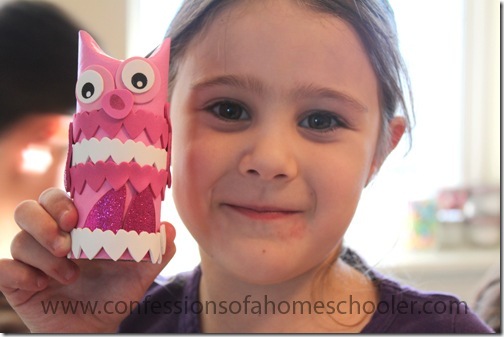 SUPPLIES:
Toilet paper rolls or paper towel rolls cut in half
red or pink paint, or colorful scrapbook paper
foam valentine hearts, stickers, etc.
googley eyes or foam eye stickers (Michael's Crafts)
Elmer's glue
DIRECTIONS:
First paint your rolls with some red or pink paint then let them dry.
You can also use colorful scrapbooking paper to cover them as well. Just cut it to the right height, then glue the paper to the roll and let dry.
Next we went crazy decorating them.
To create an owl shape simply fold in the top of the tube on each side.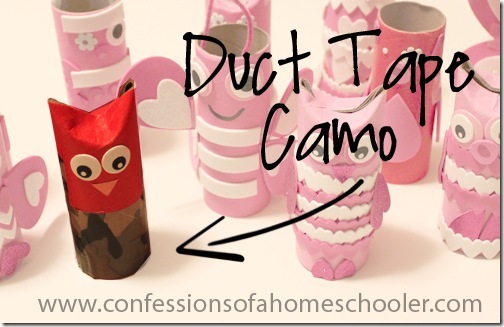 As you can see Turbo gave his owl a little duct tape camo. We also added some beaks with a little orange construction paper, but a heart sticker works just fine too!
Give them away!
Make them into Valentine's Day candy holders!
If you want to turn your little animal into a candy valentine gift, just trace the roll onto a piece of cardstock, then add a side flaps on each side and cut it out.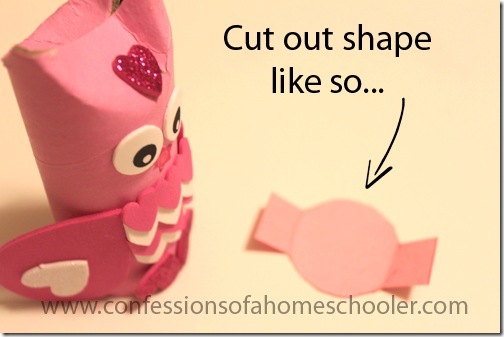 Next tape or glue the side flaps to the roll like below. Next place candy in through the top of the tube, and fold the little ears back in place to hold in your candy!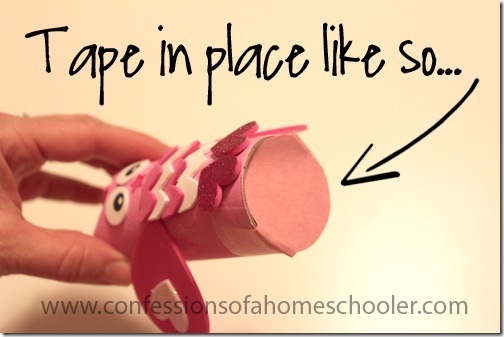 Then just go crazy with your supplies…
So I really set out to make owls, but my kiddos had other plans. And we ended up with a whole menagerie of cute animals to add to the collection!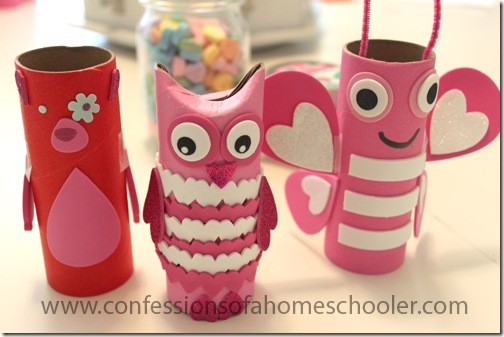 As you can see they multiplied…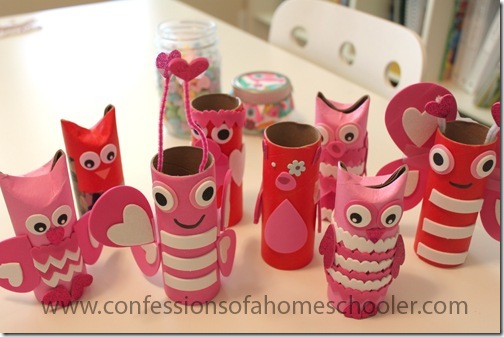 Either way these are a cute Valentine's Day gift idea, or just some cheerful V-day décor to brighten up your homeschool room!
If you take on this craft send me some pics, I'd love to see what your kiddos create!