Hi everyone! Well, I can't believe it's February already, and that Valentine's Day is just around the corner! This year I wanted to do some fun activities with my kiddos, as well as create some great DIY Valentine's gifts for friends and family!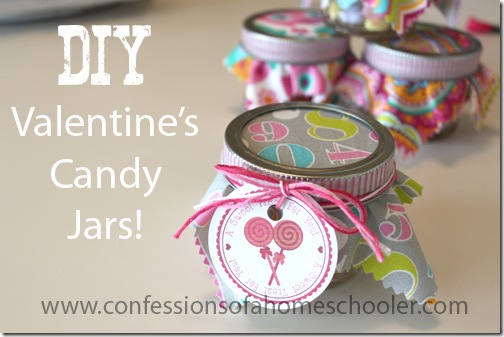 Today we're going to be making these super cute little DIY Valentine's Day Candy Jars.
What you need:
Candy of your choice
Small empty jars (I used some tiny jam jars, but you can use anything you have on hand. Baby food jars are great for this!)
Some fabric scraps (preferably Valentine colors)
Optional: Washi Tape and labels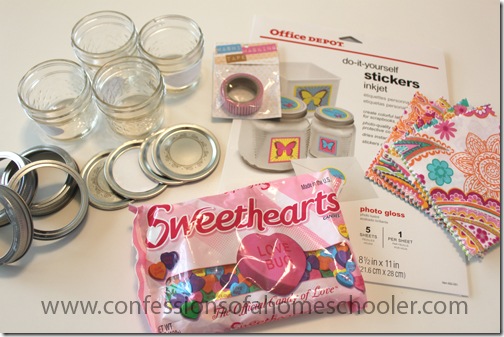 Not only are they super cute, but they're also easy and fairly inexpensive to make!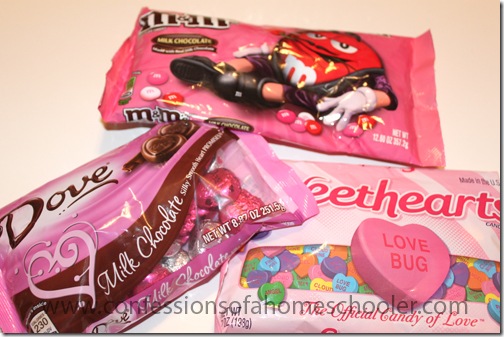 Directions:
First you'll want to fill your jar with your favorite candy. Or better yet, the favorite candy of your intended recipient.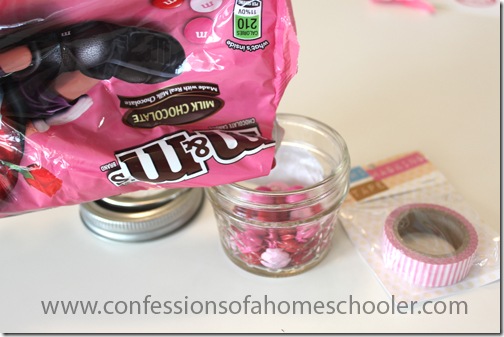 Next cut out a piece of scrap fabric to about 5"x5". It doesn't have to be a specific valentine print, recycle what you have already!
Use decorative scissors or pinking shears to give it cute edge!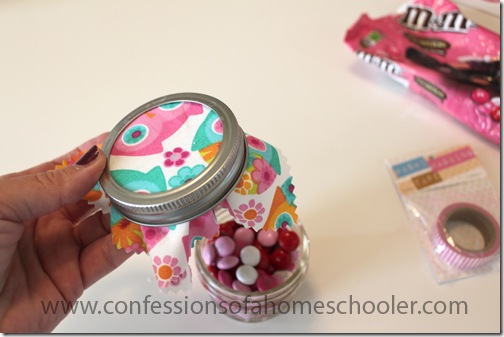 Place your ring over the jar top and screw the lid on tightly to hold the fabric. If you want to you can hot glue the fabric to the lid, but I like to leave it loose so my recipient can re-use the jar!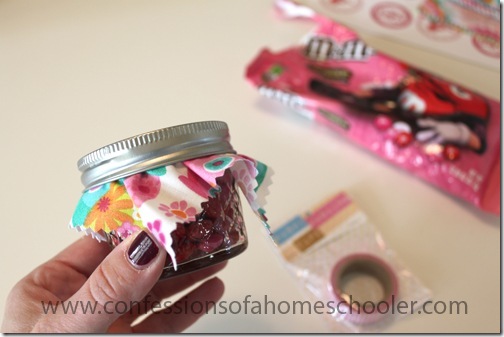 If you like, add a little festive washi tape to the rim of your jar! I found mine at Michael's craft store in the scrapbooking section.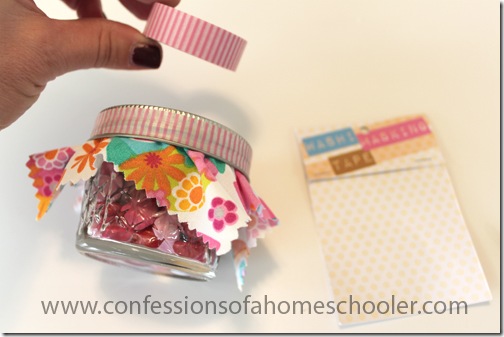 Next glue a super cute label to the top of your jar!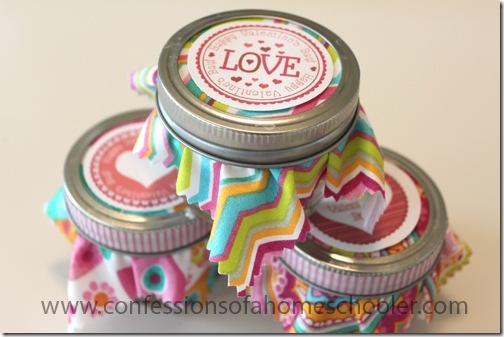 You can download my Valentine's labels here. I just printed them on a full sheet piece of label paper from Office Depot, then used a 2" circle punch to cut them out.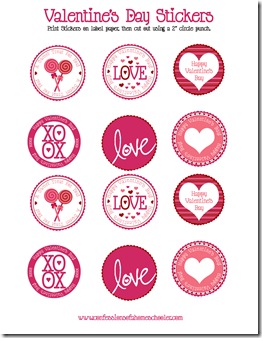 You can also print on regular cardstock, then hole punch the top and tie the tag on with some bakers twine or embroidery thread!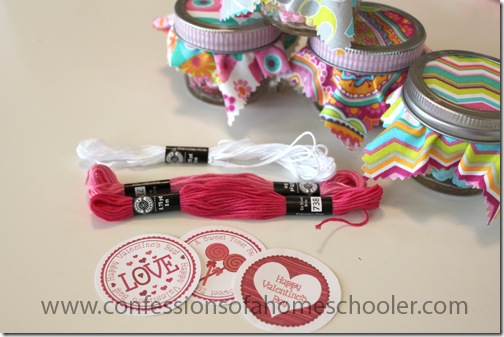 See, isn't that super cute! I mean, I would love to get one of these bad boys stuffed with M&Ms.
Or any other type of chocolate for that matter.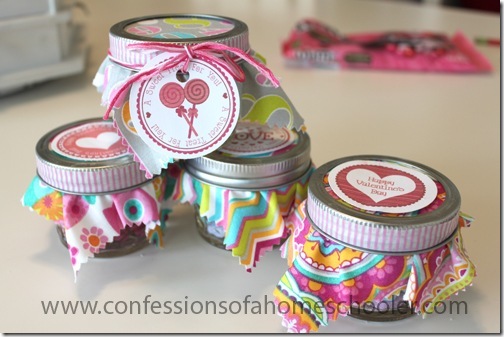 Now, make a few more, and BAM! You now have a super cute Valentine's gift for your BFF!
Don't want to mess with the jars?
Just use some party favor bags, fill it with candy, and tie it off with some baker's twine!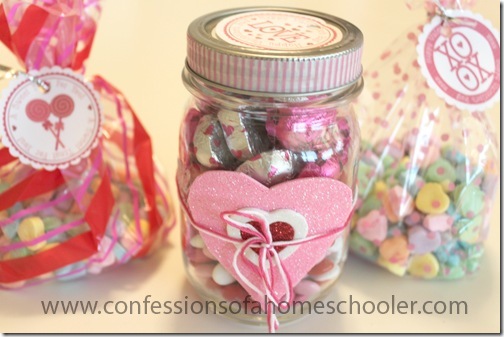 Hope you enjoy these!
Have a fun Valentine's Day project to share? Make sure to leave a comment below! And stick around, I have a lot of more fun Valentine's Day Craft Ideas coming soon!