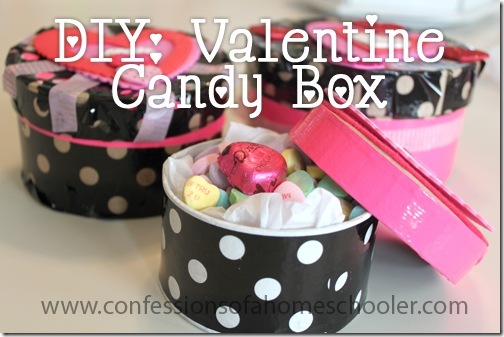 SUPPLIES:
Paper Mache boxes (I Found this set of 3 from Michael's Craft Store)
Elmer's Glue
Fun colored duct tape
Red or pink felt sheet
Scissors
Valentine's stickers & other embellishments  you like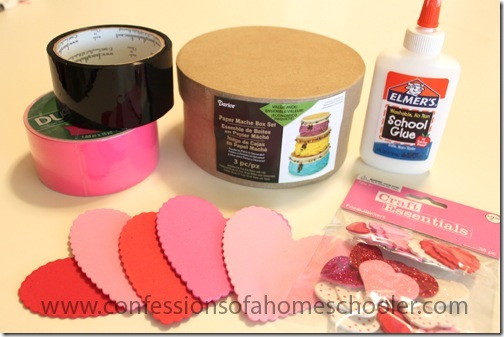 And here are some more goodies we found…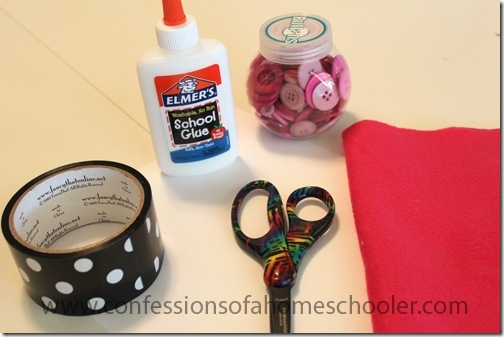 STEP 1:
Trace the top of your box onto a piece of felt, then cut it out and glue it to the top of your box.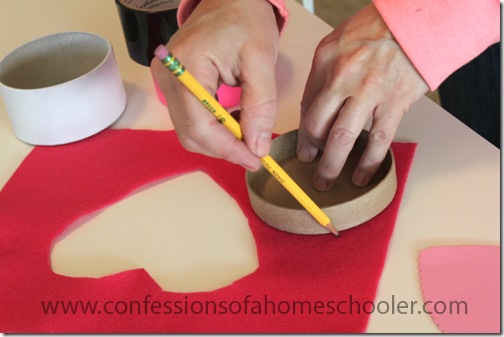 STEP 2:
Time to decorate!
Because we found some transparent polka-dot tape I quickly painted the box white using some spray paint. I just didn't want the brown box showing through my cute polka-dots!
Next we finished decorating our boxes with duct tape, heart stickers, some fun washi-tape, and whatever other embellishments my kiddos managed to scrounge up.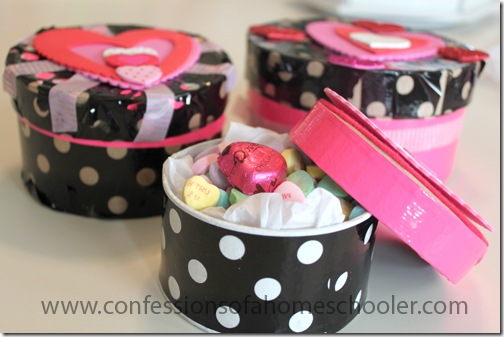 STEP 3:
Time to make it sweet!
And then lastly, we filled them with some of our favorite candies! I put a tiny bit of tissue paper in our boxes to make them a little bit fancier.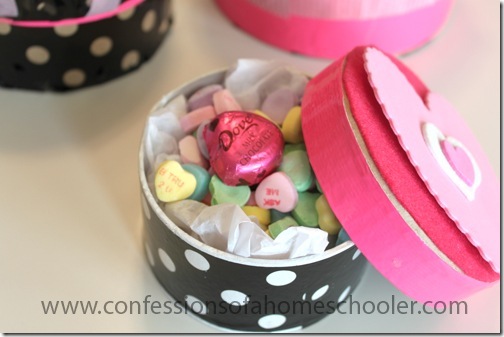 STEP 3:
Give it away!
Now you can give your box away to your favorite Valentine…
I hope you enjoyed this Valentine's Day gift idea!
Make sure to send me some pics if you create your own boxes! I'd love to see how they turn out!