Hello Festive Holiday Readers! I have a super awesome giveaway for you today! I've given this book away before around this time of year, and I was so excited to have Lisa Whelchel offer it again for you!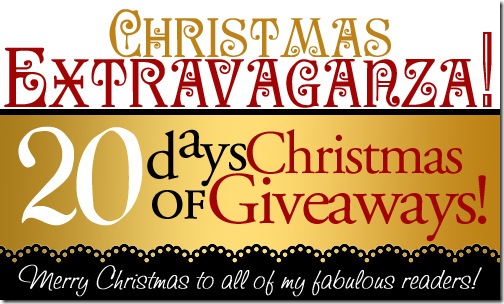 In her book, The ADVENTure of Christmas Lisa Whelchel has created 25 activities that bring our holiday back to its true meaning: Jesus! This book is one of my all time favorite Christmas advent activities to participate in.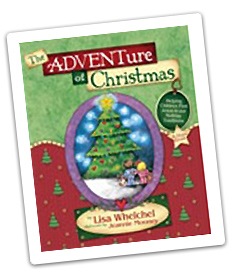 For each day there is a story to turn your focus towards Jesus, along with a coordinating activity. You can do 1 activity a day as a countdown, or just pick ones that look fun for your family to participate in over the advent season! I highly recommend this book!
Just so you know what you're getting, here are some topics covered in the book:
Advent Wreath
The Christmas Tree
Lights on the Tree
Ornaments on the Tree
The candy cane
The Star
Christmas Greetings
Outdoor lights
The colors of Christmas
Angels
Candles
Christmas Cards
Baking
Caroling
The 12 Days of Christmas
Wrapping Gifts
Giving Gifts
Santa Claus (Who he really was!)
Nativity Scenes
The Wise Men
December 25th
Opening Presents
Christmas Dinner
The Christmas Story
And just because Lisa rocks, she offered a signed copy of The ADVENTure of Christmas to one of you for my Christmas Extravaganza giveaways!
For more information on Lisa make sure to visit her website Mom Time!
Ready to win a copy?
Fill out the rafflecopter below to enter, and I hope you enjoy it as much as we do!